March 4, 2021
[Why ESG] Not Just for Investors Anymore
ESG investments have gained considerable traction and attention in recent years. In fact, ESG-related investments accounted for about one-quarter of all the money that flowed into U.S. stocks and bond mutual funds in 2020, a huge increase from ESG's one percent share just 6 years earlier.1 Globally, sustainable investment now tops USD 30 trillion, up 68 percent since 2014 and tenfold since 2004.2
What's apparent is that ESG is much more than a fad or a passing trend.
ESG, which is short for environmental, social and governance, can be traced all the way back to 2006, when former UN Secretary General Kofi Annan who encouraged major financial institutions to join the initiative to integrate ESG into capital markets within the framework of the UN Global Compact.3 But ESG is only becoming mainstream now, driven by united demand from a younger generation of employees, investors and customers.
Today's consumers want to know that the companies they buy from are factoring environmental considerations into their products, services and the way they operate.  They want to know if a company genuinely supports diversity and inclusion in the workplace, and if it is being run responsibly and ethically. In short, customers want to support companies that share their values, not just make products and provide services.
Why is ESG important?
For investors, it used to be that financial factors were all that mattered when deciding to put money into a particular company or fund. But research has shown that companies that pay attention to environmental, social, and governance concerns do not experience a drag on value creation – in fact, strong ESG performance correlates with higher equity returns and a reduction in downside risk. Consistent with these findings, the United Nations' Principles for Responsible Investment (PRI) encourages investors to seriously consider ESG issues and indicators when evaluating their portfolios.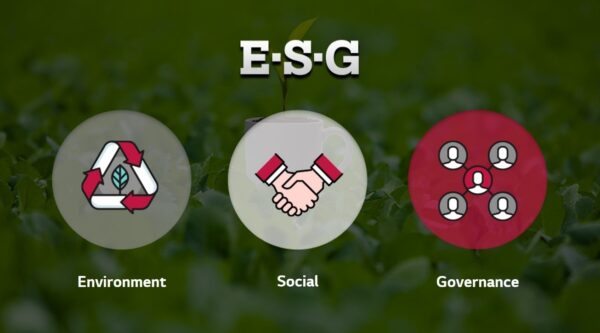 The importance of ESG ratings and ESG-related activities as criteria for investment decisions has been pointed out by many respected voices in the sector. In September 2020, Larry Fink, CEO of the world's largest asset manager, BlackRock, declared that he would no longer invest in companies that perform poorly in key ESG measurements. In some countries such as Canada, Germany and Sweden, ESG reporting is mandatory for corporations and is expected to soon become standard procedure in more markets around the globe.
The current pandemic has also changed many aspects of how the public thinks. Consumers and investors are now voicing greater concern for doing "the right thing," and favoring companies and brands that share their aspirations to make the world a better place. This "virtuous cycle" consists of the following stages: (1) positive ESG actions and management, (2) increased customer loyalty, (3) increased investments due to inflow of investment funds, (4) boost in corporate value and (5) execution of more diverse ESG activities.
What's the difference between CSR and ESG?
Corporate social responsibility (CSR) can be viewed as the starting point for ESG. But while CSR aims to make a business accountable, ESG makes its efforts measurable. If CSR is a way for organizations to promote their positive activities as a marketing tool, ESG is a way for businesses to measure the real sustainable and societal impact of their actions whether it's gallons of water they've conserved or how much plastic they've recycled.
What are LG's ESG priorities?
LG has set for itself several mid- to long-term goals for sustainability which it plans to achieve through a broad range of ESG initiatives. Among these targets, the main three are to achieve a zero carbon and circular economy, to promote intelligent lifestyles and to create a better society. According to LG's CFO Bae Doo-yong, increasing the recycling rate of materials used in manufacturing without negatively affecting the quality and reliability of products is one key component to achieving a circular economy.
For its initiatives, LG has been recognized for the past seven years and Industry Leader for two consecutive years on the annual Dow Jones Sustainability Indices (DJSI), widely used to measure companies' commitment to good ESG management. DJSI considers financial performance, governance, environmental friendliness, labor-management relations, human rights and gender equality criteria from 2,500 global companies representing more than 60 different industries.
LG provides a comprehensive report of its ESG initiatives and will continue to operate transparently and ethically as it pursues its ultimate goal of making life better for all.
# # #
1 https://www.cnbc.com/2021/02/11/sustainable-investment-funds-more-than-doubled-in-2020-.html
2 Global Sustainable Investment Review 2018, Global Sustainable Investment Alliance, 2018, gsi-alliance.org.
3 https://www.un.org/press/en/2006/sg2111.doc.htm