February 23, 2021
Coming Together to Give Hope to Hospitals in Times of Crisis
Across the world, hospitals and healthcare facilities have been put to the ultimate test, pushed to their absolute limits. To help ease the burden on the Polish healthcare system, LG supported the 29th Annual Grand Finale fundraiser hosted by the Great Orchestra of Christmas Charity (GOCC), the largest independent non-profit charity in Poland, to raise money that will be used to help care for the nation's most vulnerable children.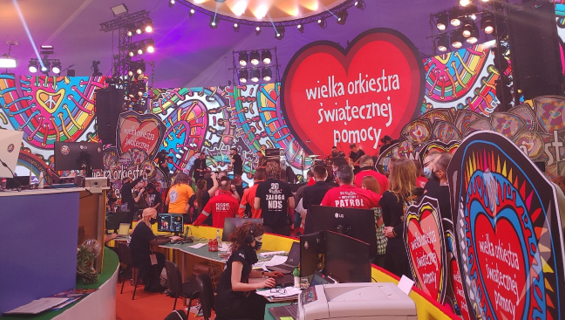 Since 1993, the GOCC has been supporting and promoting healthcare in Poland by purchasing state-of-the-art medical equipment for the nation's hospitals and clinics, as well as establishing and running several medical and educational programs. The charity's Grand Finale fundraiser on January 31 was packed to the brim with events, activities, concerts and sporting challenges that brought diverse communities together for non-stop fun and fund raising. By reaching out to regions with thriving Polish communities, the GOCC was also able to set up 79 international Collection Centres in locations such as Singapore, Bali, Mexico and as far away as a research station at the North Pole.
LG kitted the Grand Finale TV studio out with 80 LG monitors, among them professional 4K LG UltraFine™ monitors with Ergo stands for use by studio volunteers during the grueling 27 hour long fundraiser that was televised nationally and streamed live on the Grand Finale website.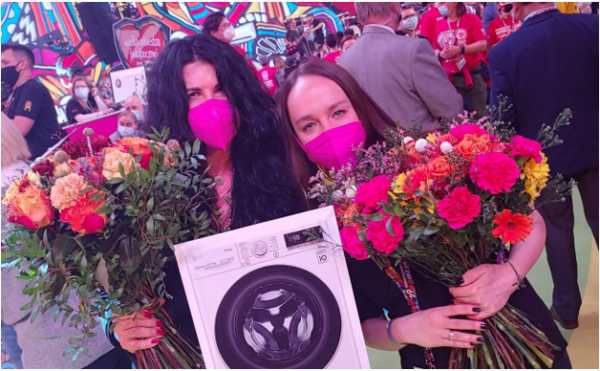 To raise awareness and encourage more people to get involved, LG Poland also donated a smart LG Vivace washer dryer with Allergy Care to the Grand Finale's online charity auction. Featuring steam to disinfect clothes and eliminate germs, LG Vivace proved to be a highly sought after product, attracting a host of bidders. To bring even more viewers and donations to the table, LG and partners promoted the GOCC 2021 event continuously on their social media channels.
Photo Credit: Lukasz Widziszowski
"With everything that has been going on and the social-distancing restrictions in place, this year we decided to focus on a digital fundraiser to introduce our kindhearted benefactors to donating online." said GOCC spokesperson Olga Zawada. "Preliminary results totaled PLN 127,495,626 (USD 34.2 million), making it one of the highest preliminary amounts we've raised in our almost 30-year history, thanks in large part to online donations." All proceeds from the auction were used to purchase potentially life-changing medical equipment for laryngology, otolaryngology and head diagnostics.
Photo Credit: Marcin Wichon
In an interview at the studio, Jerzy Owsiak, Chairman of the Board of the GOCC, personally thanked LG Poland for its contribution to the Grand Finale and LG's entire Poland team is proud to have been able to support this noble initiative that shares LG's goals – to make lives better.
By LG Poland Staff
# # #