January 19, 2021
When Fone Meets Fashion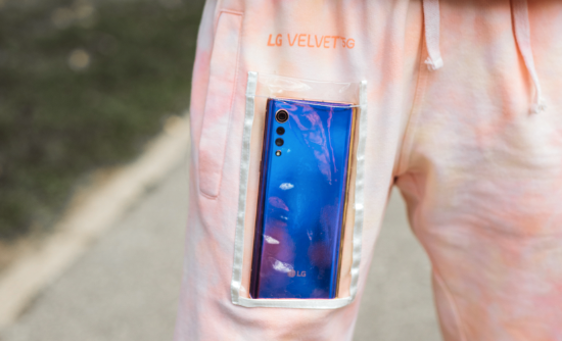 Smooth, sleek, elegant, and refined.
Such might be used to describe a beautifully designed gown, a modern work of art or even a limited-edition luxury sports car. But in this case, the words describe LG VELVETTM 5G, a smartphone that boasts flowing lines, pleasing symmetry and undeniably artful touches. To mark the local launch of the exquisite device, the LG team in Canada turned to the world of fashion to help it put on an appropriately stylish event.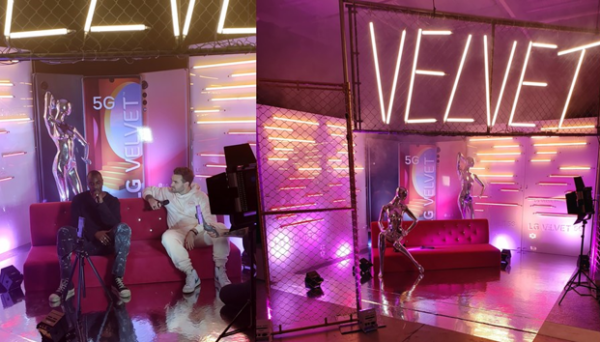 Filmed using LG VELVET and broadcast on LG Canada's Instagram Live channel, the chic event brought together the best of couture, culture and technology but no actual in-person audience members due to social distancing guidelines. After the virtual product showcase demonstrating LG VELVET's excellent cameras and user-friendly features, LG revealed an inspired by the modern yet timeless design of the smartphone and 90's hip hop fashion.

   George Sully              Hayley Elsaesser                         Beurd                 
In collaboration with George Sully, Hayley Elsaesser and Beurd – edgy local streetwear brands that have develop a loyal following both in Canada and internationally – the collection proved as distinctive and as innovative as LG's 5G device. Hosted by popular Canadian rapper Sean Leon, the singer shared his in-depth knowledge of streetwear trends while also commenting on LG's stylish handset.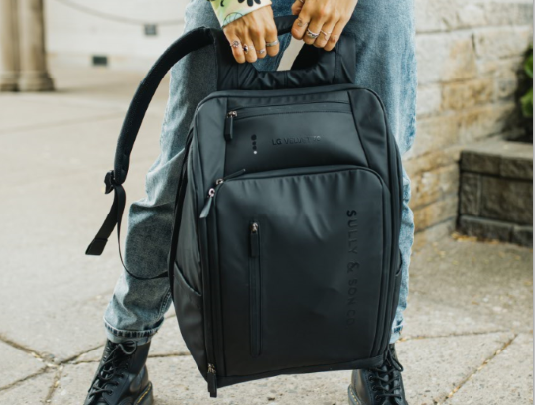 Each of the three fashion labels put its own signature spin on the pieces designed for the fashion-forward LG VELVET Collection. Notable items include a tie-dye tracksuit from Beurd, a charming and playful LG VELVET-themed print by Hayley Elsaesser and a waterproof backpack from George Sully. Some of the pieces even feature large, clear pockets ideal for securing and displaying the phone on the go!
During the online event, LG took the opportunity to give back to the community in what has been a very challenging time for many Canadians. Every time a fan on Instagram Live liked and shared a post of one of the pieces from the collection, LG made a donation to a local charity designated by that designer.
The event generated tens of millions of impressions and resulted in extensive buzz across a wide range of media, from Canadian pop culture site Complex to the country's most widely-read newspaper, The Globe and Mail. And with its stunning 3D Arc Design, rear "Raindrop" camera array, large display, long-lasting battery and excellent feature set, LG's 5G-ready device has garnered plenty of coverage itself since the launch.
Dean Daley of smartphone news and reviews website Mobile Syrup said that LG VELVET has the "best-looking and most elegant shooter setup available on any handset." Quebec-based editor Genevieve Corriveau of Geekbecois was similarly impressed, stating "LG has succeeded where several other manufacturers have failed, delivering a device with a flawless design."
A highly creative and engaging response to the ongoing restrictions on in-person gatherings, LG Canada's creative online event introduced Canadians to the stylish LG VELVET, while the trendsetting clothing collaboration with local streetwear brands highlighted the innovative and open spirit that LG is known for.
By LG Canada Staff
# # #