November 10, 2020
Groupe Renault Latest Automaker to Recognize LG's Vehicle Innovations
For 15 years Groupe Renault has been recognizing suppliers that have made an exceptional contribution during the year in the five categories of Design, Quality & Customer Satisfaction, Sustainable Purchasing, Best Innovation, and Best Service to Manufacturing. This year, the first-ever virtual 2020 Renault Supplier Awards took place on November 5 with partner companies being recognized for their contributions to the French automaker's vehicles.
A total of 15 companies from 7 countries were recognized this year for their contributions to Renault's success. Living up to its motto to make lives better, LG took home the Best Innovation Award trophy for its innovative Center Information Display (CID). LG's 9.3-inch gapless curved CID creates a smooth design which matches the interior environment of the particular vehicle.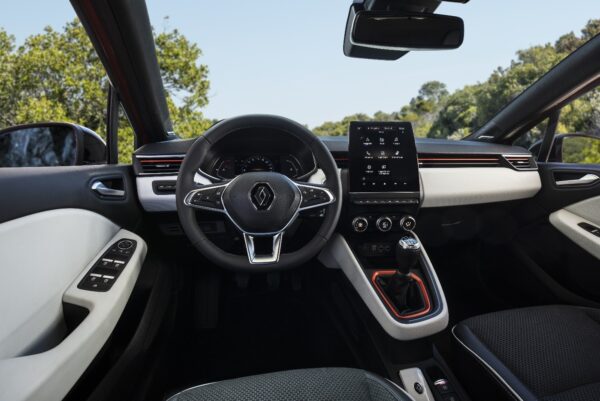 Photo Credit: Groupe Renault
"LG's 9.3-inch display is a breakthrough in the European B-segment which is why it is one of the top innovations of 2020," said Luca de Meo, CEO of Renault.
Located between the driver and the passenger, a CID provides various information and settings for the vehicle's audio, video and navigation systems. Usually a touchscreen, much of the vehicle's functions and features can be controlled and adjusted from the CID so it's important for the display to have high visibility and be easy to use. LG supplies CIDs for a number of Renault vehicles sold globally, including Clio, Captur, Arkana as well as its electric vehicle Zoe.

Renault's accolade is one of a number of awards LG's Vehicle component Solutions business unit has accumulated in recent months. In February, LG was recognized at the Daimler Supplier Award 2020 for its advanced in-vehicle touchscreen display technology. LG was also honored at Hyundai's Partnership Day in January for its audio, visual and navigation (AVN) system solutions. Most recently, LG received the coveted GM Innovation Award at General Motors' 28th Annual Supplier of the Year Awards event in June for its revolutionary P-OLED cockpit technology featured in the 2021 Cadillac Escalade.
A long history of automotive innovation awards highlights the vital role LG plays in creating new standards for vehicles and a unique vision for the future. This vision not only means safer vehicles, it also makes the transformation of the car into a home on wheels a real possibility as the cabin morphs into a second living that let you take the comforts of home with you.
Because wherever you go, Life's Good with LG.
# # #