November 24, 2020
Fostering the Next Generation of Basketball Greats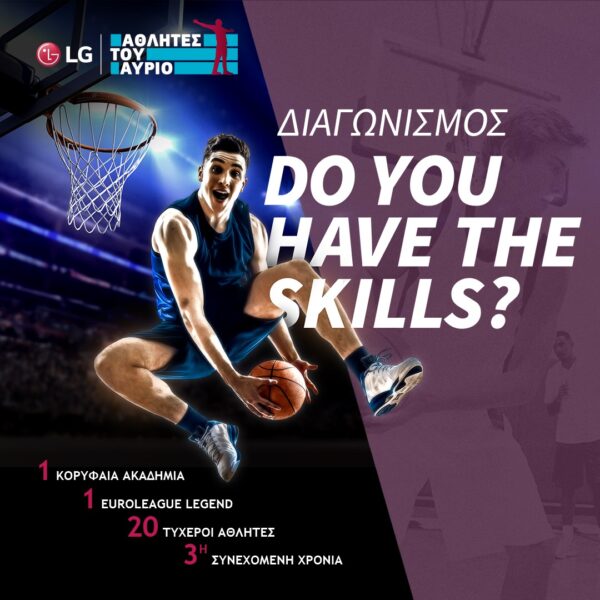 For youngsters following their passion and hoping to one day play their favorite sport for a living, getting to meet and train with one of the greats of the game is undoubtedly a dream come true. In Greece, where basketball has arguably become the national sport, LG Greece offers talented, young athletes the chance to learn from one of the true legends of European basketball with its LG Athletes of Tomorrow program.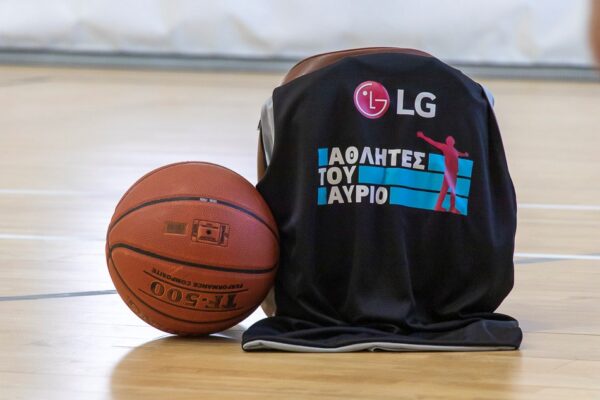 Running since 2018, the program is part of LG Greece's Life Is Good When You Participate platform, aimed at encouraging children to get out and enjoy the healthy benefits of exercising, whether through team sports or individual pursuits.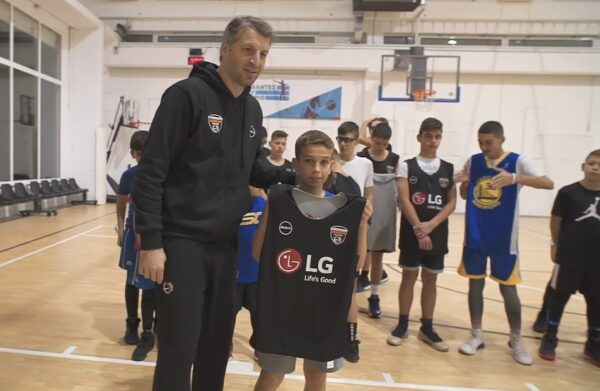 A collaborative effort with the Eurohoops Academy of basketball, LG Athletes of Tomorrow offers 20 training scholarships to the young hoop hopefuls between the ages of 7 and 14 who come out on top in the LG Skills & Drills Contest.
Those that make the grade then get to take their game to the next level under the tute-lage of Thodoris Papaloukas, who helped put Greek basketball on the map and inspired the likes of current NBA superstar Giannis Antetokounmpo and his now NBA champion brother, Kostas Antetokounmpo. Papaloukas was named to the EuroLeague 2000-2010 All-Decade Team and was known for his creativity, poise and leadership on the basketball court.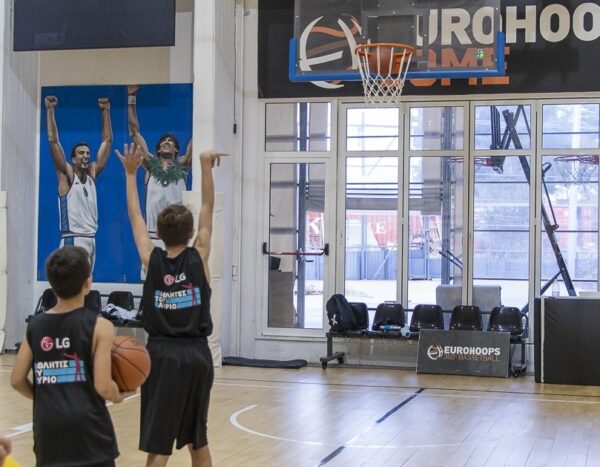 The skills contest, in September attracted 60 participants – less than previous years but still very positive – and was followed widely online with the competition page netting more than 25,000 visitors.
All necessary health and safety precautions were taken, with courts, balls and all equipment sanitized at regular intervals, while the kids themselves were divided into smaller-than-usual groups for each drill. This year's winners have since begun training with Papaloukas and his top coaching staff at the Eurohoops Academy and will continue to learn there until June 2021.
Established in 2017, the Eurohoops Academy represents the personal vision of Papaloukas and the fruition of his goal to create a "home" for basketball in his native Greece. Thanks to the passion and knowledge of its founder and his staff, the Academy has quickly gained a reputation as the place for gifted young players to hone their skills and develop their craft on the court.
During the first training session, LG's budding basketball stars met with the director of the Academy and LG representatives who delivered an overview of the program and informed them of all the special rules and protocols put in place to help keep them safe during this period of social distancing.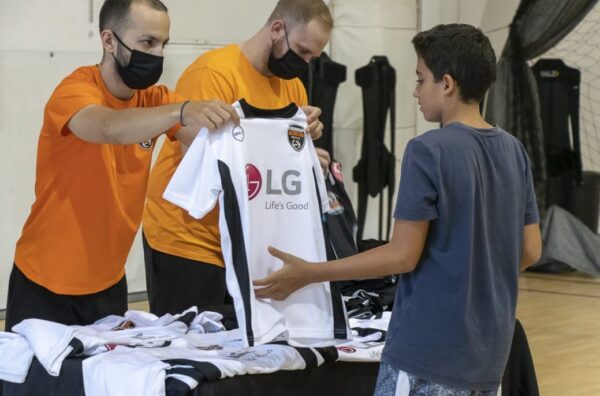 "This is unreal!"
A new member of the LG Athletes of Tomorrow team couldn't hold back his excite-ment when he learned he had earned a spot in the Academy. "I can't wait to develop my skills and meet new friends… and still can't believe I met Thodoris Papaloukas, who's my dad's all-time favorite player!"
More than just a dream come true for the 20 Greek youngsters now training with a living basketball legend, LG's program is also a timely reminder to everyone that Life's Good when you participate, stay active and follow your passions.
By LG Greece Staff
# # #