February 21, 2020
GREECE GAMEATHLON 2020 HIGHLIGHTS LG'S GAMING DNA
Without exaggeration, anyone who takes gaming seriously will tell you that a good monitor can mean the difference between winning and losing. To help players live their favorite games, monitor manufacturers have begun developing gaming displays that deliver smoother, more realistic visuals, increased speed and greater responsiveness specifically when gaming.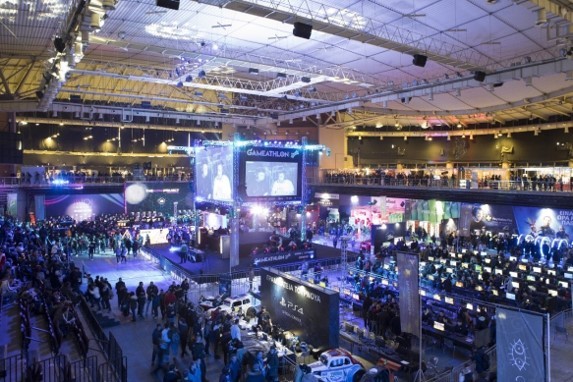 LG has been in the display business since its first TV came off the assembly line in 1966. Since then, it has developed some of the most innovative displays in the industry. LG's specialty gaming monitors offer advanced technologies and specialized functions, the latest delivering amazing picture quality along with quick refresh rates and minimal lag. The company's finely-tuned monitors and OLED TVs not only bring the best out of a game's graphics, they can also bring out the best in the player; giving them a split-second advantage to help defeat their enemies.
In January, LG saw an opportunity to prove the might of the company's new gaming-optimized displays at one of Greece's most-popular gaming events, Gameathlon.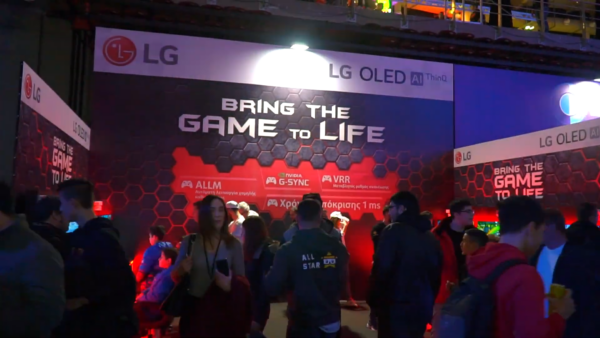 Attracting over 25,000 visitors, Gameathlon was bigger and better than ever this year, the ninth running of the annual event taking place at the Tae Kwon Do Stadium in Palio Faliro. A Gold Sponsor of Gameathlon 2020, LG wowed the enthusiastic crowd on hand with two booths that embodied the theme of this year's show: Bring the Game to Life.
The LG OLED TV with NVIDIA G-SYNC® exhibit and the LG UltraGear™ monitor showcase both highlighted a high-quality gaming experience that clearly made an impression with the show's knowledgeable audience, which included many pro gamers and tech aficionados.
As the first TV manufacturer to offer NVIDIA G-SYNC Compatibility, LG designed its latest OLED TV models to take big-screen gaming to exhilarating new heights. With variable refresh rate (VRR) support and a response time unmatched in the TV industry, LG OLED delivers the smoothest, most vivid action around. Widely considered the best gaming TV on the market, "seamless" was a word uttered by many at Gameathlon when describing the gameplay and visuals of the titles demonstrated on LG displays.
Blurring the line between the real and the virtual, LG's newest UltraGear monitors empower gamers to experience breathtaking immersion with hyper-realistic picture quality and incredible speed. Employing a 1ms Nano IPS display with wide color gamut and super-fast 144Hz refresh rate, these LG monitors are compatible with both G-SYNC and VESA DisplayHDR 600, making them more than capable of meeting the needs of the most demanding gamers.
LG's dual exhibition booths attracted an excess of 11,000 visitors with more than 7,200 participating in a tournament that allowed them to experience first-hand the LG gaming advantage.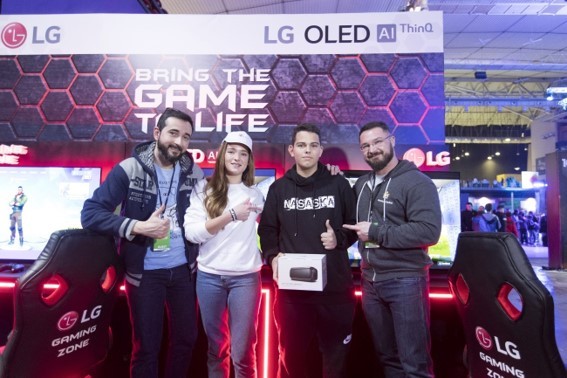 LG's exhibits were also graced by special guests GRamers, a team of Greek gamers and esports experts with a widely-followed YouTube channel. The members of GRamers spent time with their fans, posing for selfies and even took part in mini Fortnite tournaments where the winners were awarded special prizes from LG.
Through active involvement in Greece's Gameathlon, LG demonstrated what more and more gamers worldwide have come to understand – that the company is as serious about gaming as they are. The latest UltraGear™ monitors and OLED TV lineup from LG are engineered for unforgettable gaming experiences. 
LG @ GAMEATHLON WINTER 2020
https://youtu.be/DZXNfLUEZSY
By LG Greece Staff
# # #