September 21, 2018
LG SIGNATURE CHALLENGES WORLD CLASS CHEFS AT EVIAN CHAMPIONSHIP
In partnership with the LPGA Evian Championship, LG SIGNATURE hosted a culinary challenge featuring European star chefs at this year's Evian Championship Tournament. LG Electronics' ultra-premium brand, known for its innovative technology infused with the Art of Essence, invited world-class chefs to create unique dishes that reflected their "essence" as experts in the culinary arts.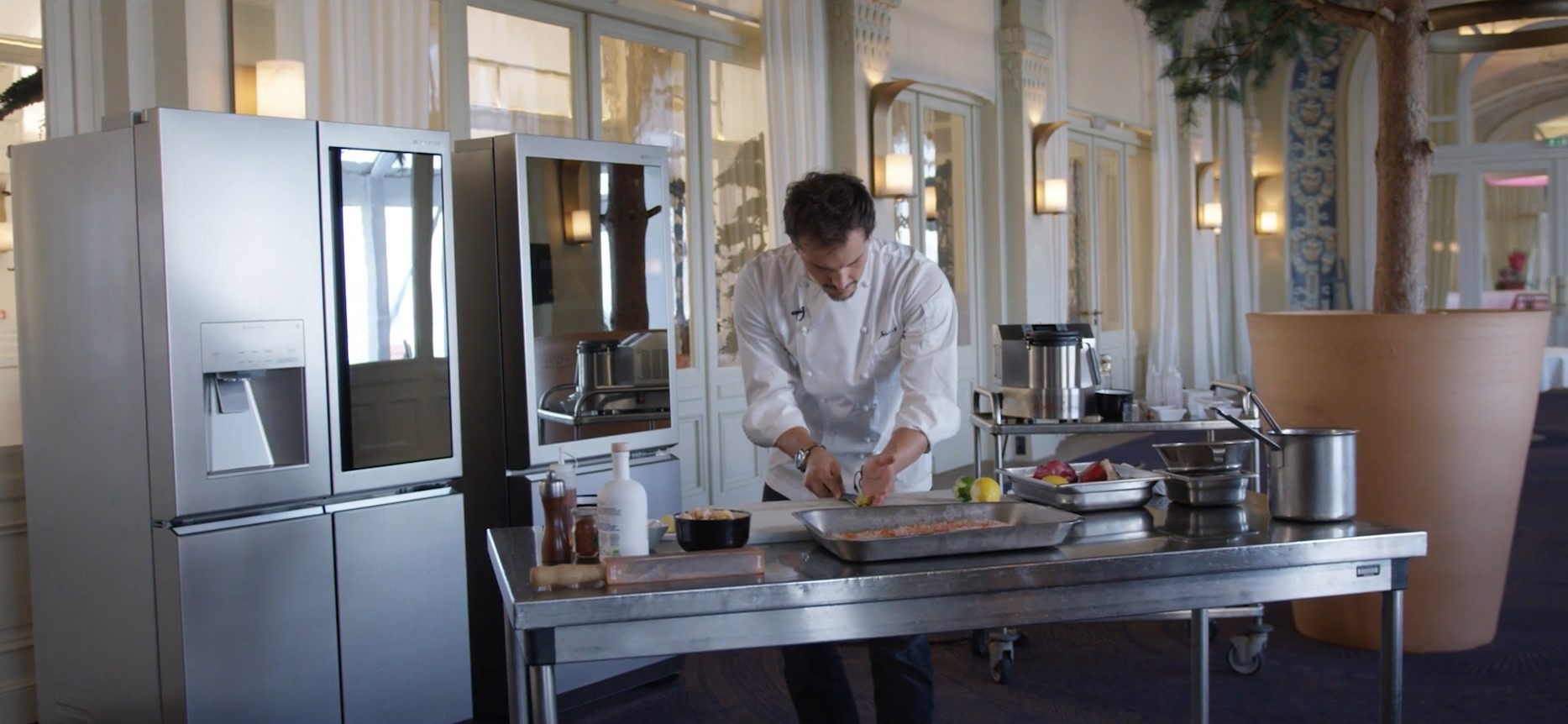 The challenge was filmed as a series with a new episode broadcasted every day at the 2018 Evian Championship from September 13-16. The first episode of What's your signature? featured Michelin star chef Patrice Vander from Les Fresques at the Hotel Royal who prepared his unique take on a typical French tartar dish and recommended the perfect wine to match. Christopher Crell of Germany and Juan Arbelaez of France created their own signature dishes in the following episodes which were then served to Korean golfers Park Sung-hyun and Chun In-gee.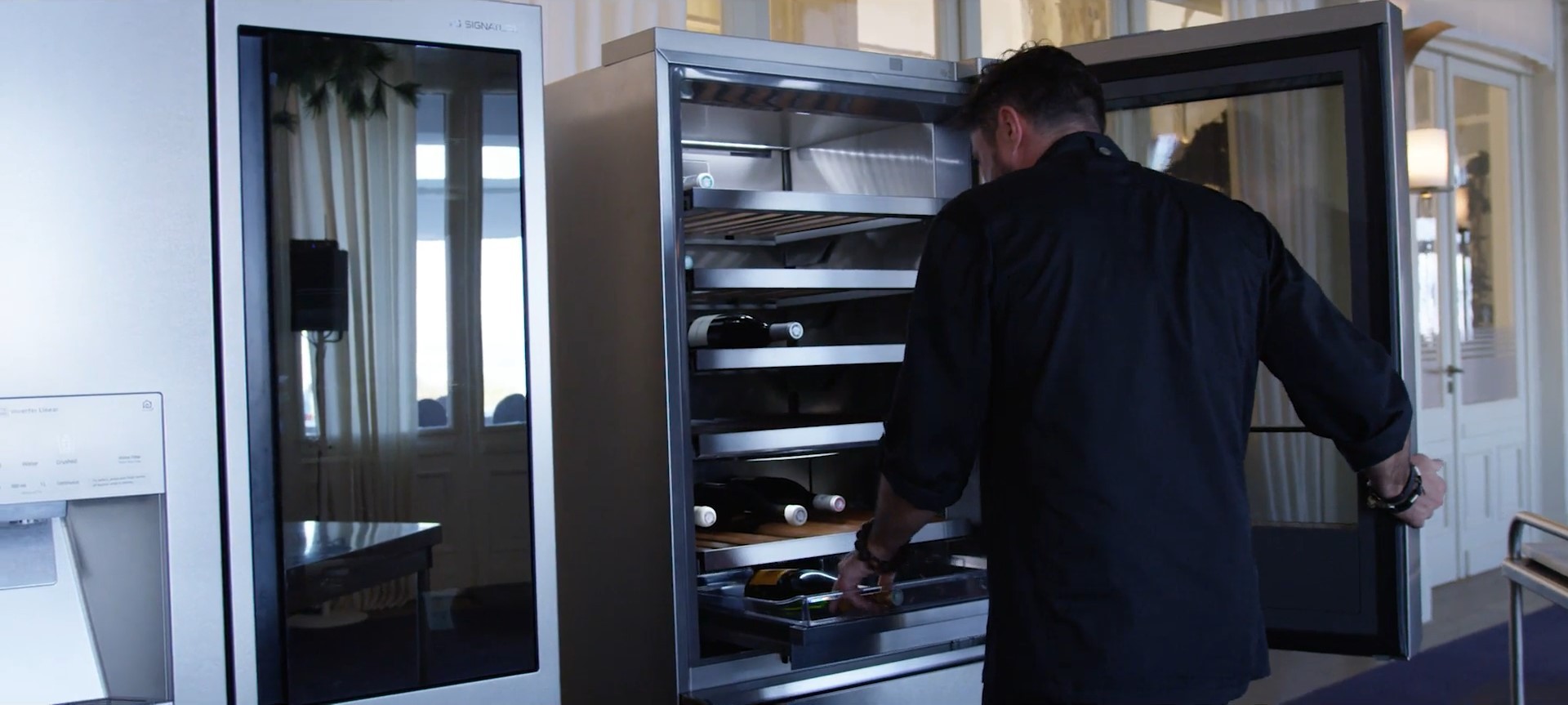 LG SIGNATURE appliances played a key role in the challenge, including LG's uber premium refrigerator and new wine cellar. The chefs were able to streamline their meal preparation by taking advantage of the numerous advanced features and technologies incorporated in the aesthetic LG SIGNATURE range. These innovations include Multi Temperature Control to create the ideal storage conditions for different types of wine and Auto Door Open which opens the refrigerator when it senses the presence of a person.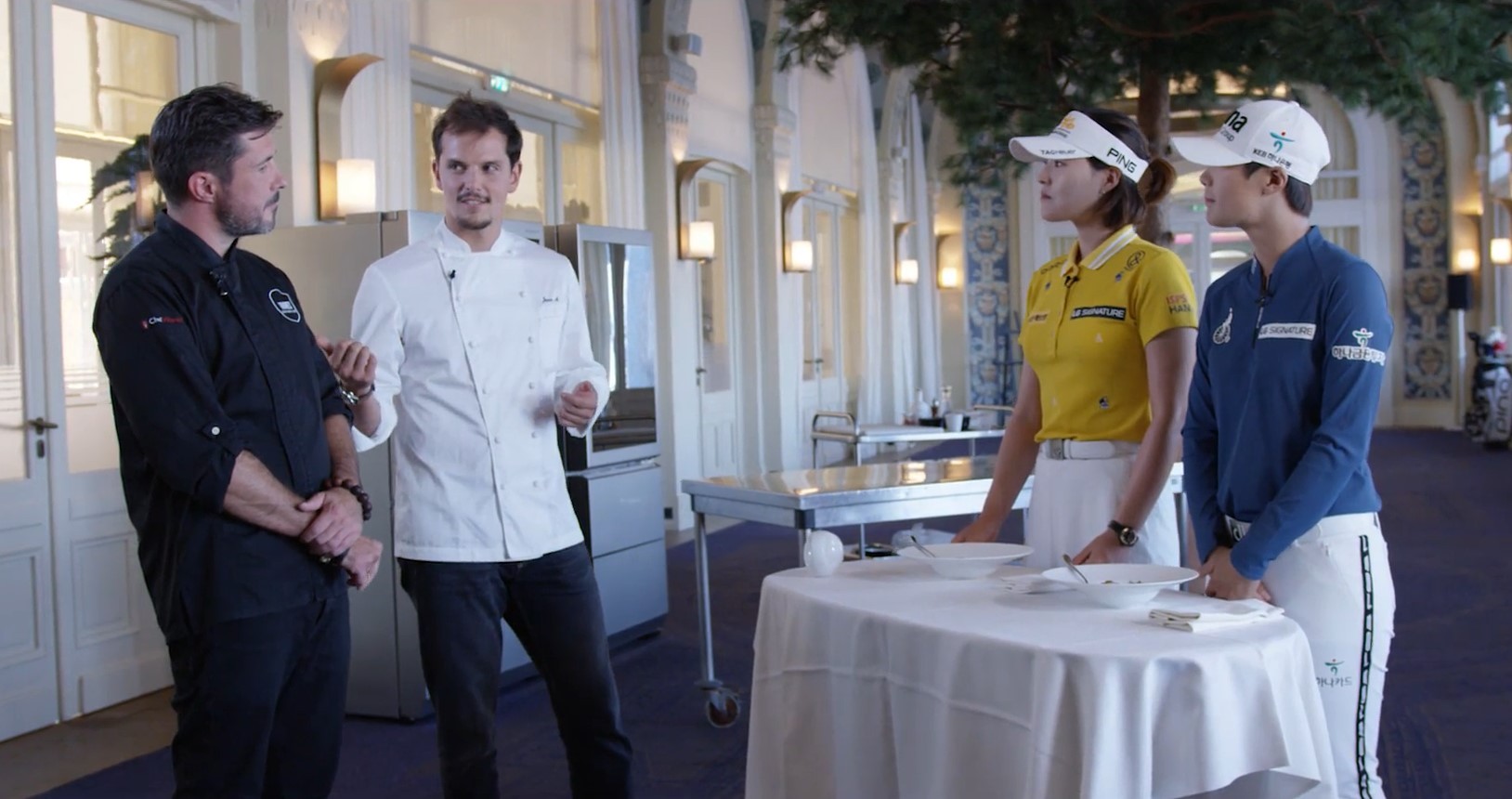 "Entering our second year as the official partner of the Evian Championship, we're pleased to have this opportunity to highlight our LG SIGNATURE products, especially the recently launched wine cellar. We are excited to present these products in a very interesting way, as well as to support golfers," said Han Chang-hee, head of LG global marketing.
Last year LG entered into an agreement with the Ladies Professional Golf Association (LPGA) to sponsor the Evian Championship as a global partner until 2019. Recipes and episodes of What's your signature? can be viewed at https://goo.gl/hTreqN
LG SIGNATURE THE EVIAN CHAMPIONSHIP
https://www.youtube.com/watch?v=GfE2FKn2acI&feature=emb_title
# # #