July 12, 2018
LG HARNESSES THE POWER OF STEAM TO SUPERCHARGE HOME APPLIANCES
What's free, exists all around us and gets things clean but isn't water? Why, steam of course!
LG's success in home appliances can be largely credited to the company's ability to harness the power of steam in a number of its popular products such as dryers, dishwashers and LG Styler. All the popular LG appliances employ steam to clean by killing harmful bacteria or odors that permeate our clothes and our homes. The solution to remove such threats as allergens and bacteria is high-temperature steam from pure water. Though a temperature above 100°C (212°F) will kill bacteria.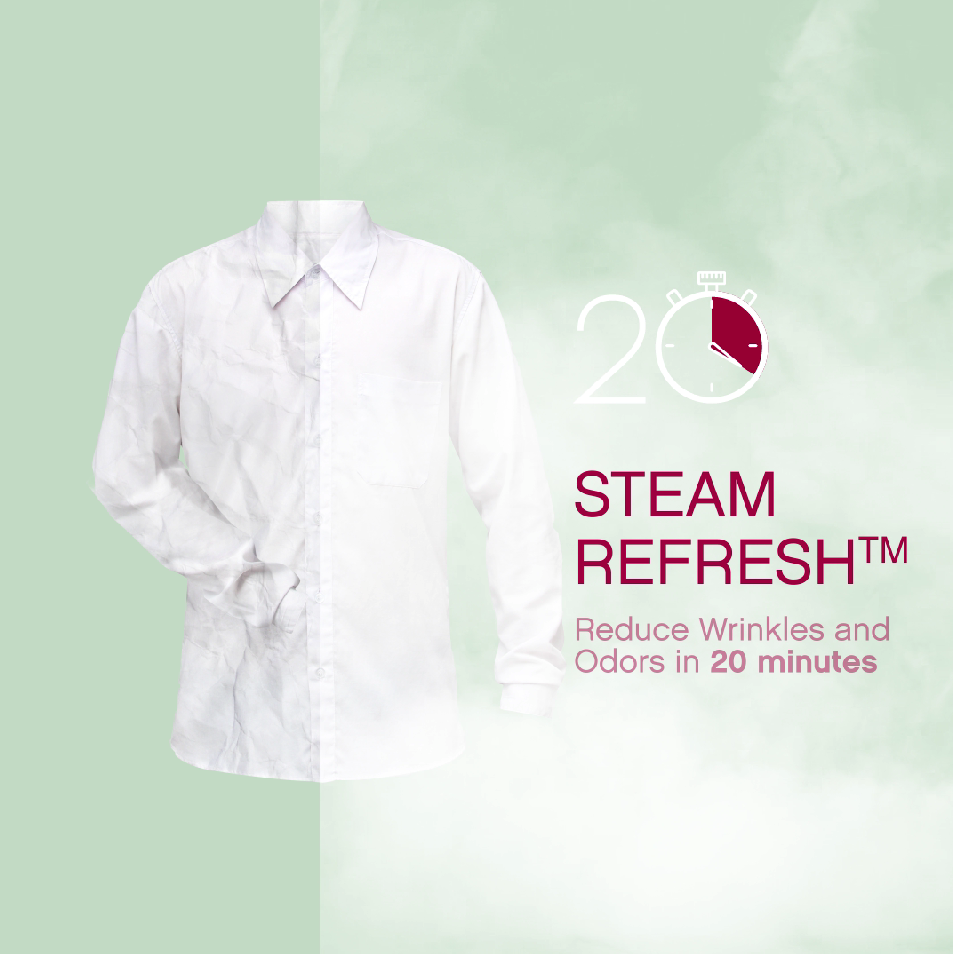 TrueSteam™ is one of the most effective ways to kill germs. A steam generator in LG's washing machine heats water to 100°C, making it hot enough to eliminate bacteria and even allergens from pet hairs, dead skin cells and mold. LG's TrueSteam technology not only removes 99.9 percent of allergens but also the residue left by dead allergens.
Likewise, TrueSteam™ technology in LG's dishwasher generates and emits pure steam to ensure hygienic cleaning and anti-bacterial disinfection of plates, utensils and glassware, eliminating any dangers of foodborne illnesses.
Steam Refresh feature in LG washers removes wrinkles and smells in just 20 minutes without damaging even the most delicate of fabrics.
Steam Softener technology found in LG washing machines softens clothes by reviving each fiber without the use of any chemicals, making the ply of fabrics even and smoother. Soap residue and fabric softeners that can irritate sensitive skin is less of a problem when pure steam is used instead of extra detergent.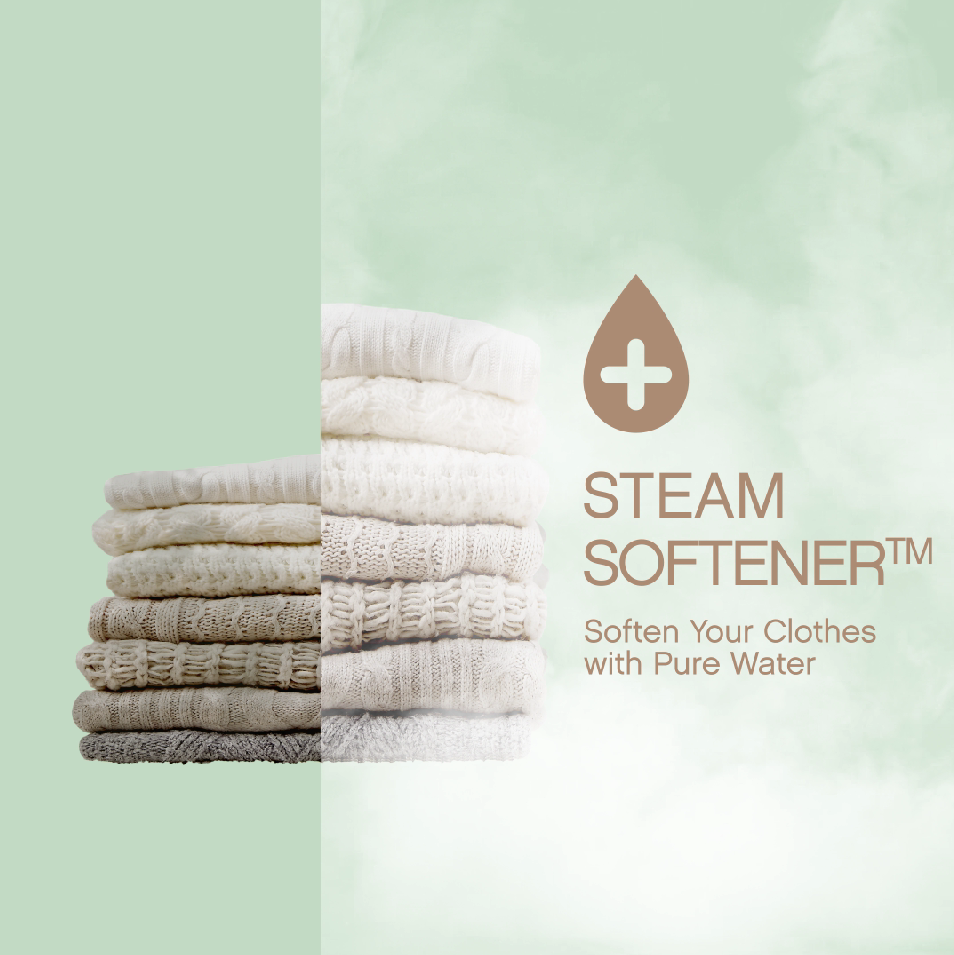 TrueSteam™ is also employed in LG Styler to reduce the presence of allergens and germs in clothes, bedding, sportswear — even children's plush toys. In fact, LG Styler has earned has earned the asthma and allergy friendly certification from the respected Asthma and Allergy Foundation of America (AAFA) for its superior performance in ridding fabrics of allergens.
LG Styler's TrueSteam technology reduces or eliminates the smell of smoke, perspiration and foods that cling to fabrics and knitwear.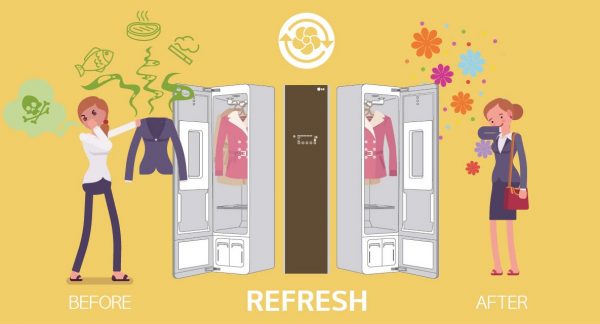 DISHWASHER_TRUESTEAM_SAUNA
https://vimeo.com/279592709
WASHER_STEAM_CLIP
https://vimeo.com/279592895
STYLER MOTION_SANITIZE
https://vimeo.com/279600814
STYLER MOTION_REFRESH
https://vimeo.com/279601048
# # #
1 https://novascotia.ca/agri/documents/food-safety/factsheet-dangzone.pdf
2 TrueSteam™ in select items of the premium lineup uses steam from 100°C boiling water, and Steam™ featured in all lineup products uses steam 50-60°C.