November 13, 2017
LG UNVEILS EXPANDED MEDICAL IMAGING PRODUCT LINEUP AT MEDICA 2017
Offering Hospitals a Diverse Range of Display Solutions for Comprehensive
Patient Care from Registration and Diagnosis to the Operating Room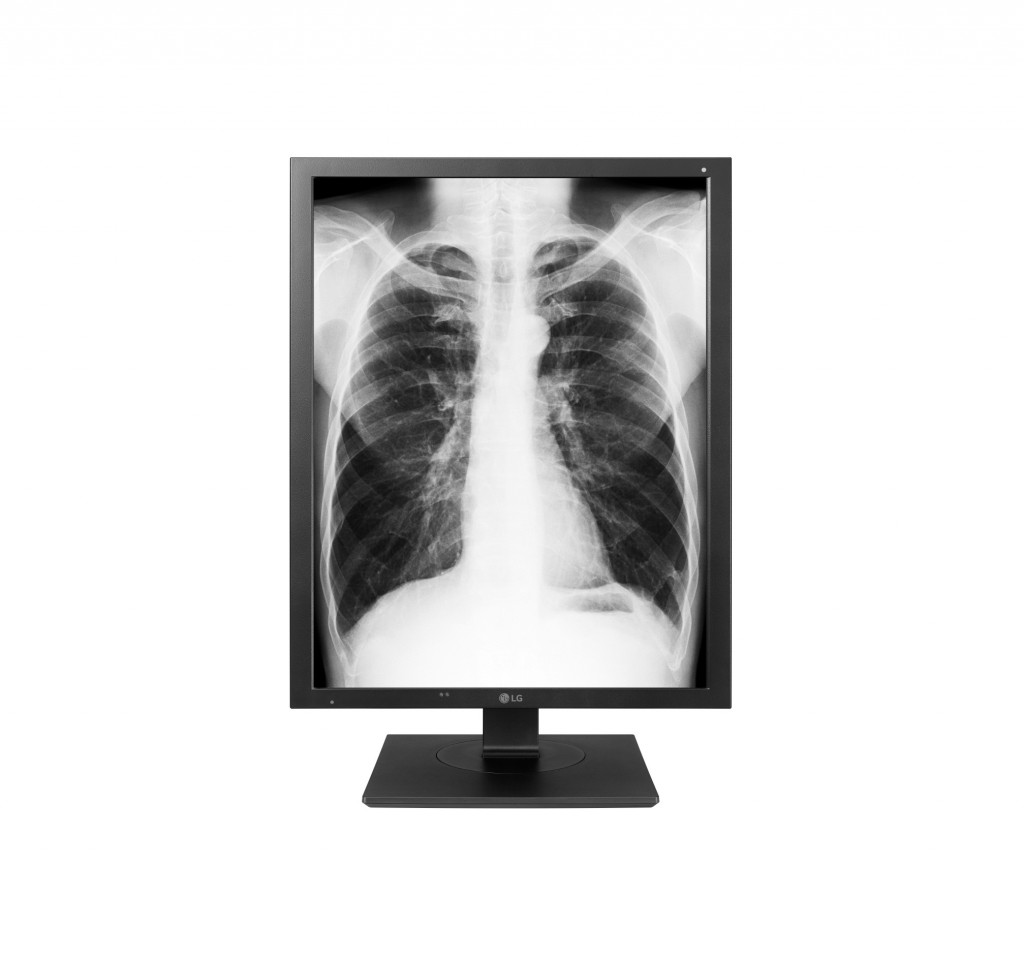 DÜSSELDORF, Nov. 13, 2017 — LG Electronics (LG) is showcasing its expanded lineup of medical imaging devices at Medica 2017, the world's largest medical trade fair held in Düsseldorf every year.
LG, which launched its medical imaging devices business in 2016, has years of experience in advanced flat-panel display technology, sees a lucrative market in the fast growing medical imaging industry. At Medica 2017, LG will present its new 3MP Diagnostic Monitor (model 21HK512D) and a 1.3MP Clinical Review Monitor (model 19HK312C) to medical professionals from all over the world. The 21HK512D is the first product in the diagnosis category for LG and it rounds out LG's medical imaging device lineup, which now provides hospitals with total display solutions for patient care from registration to examination, diagnosis and treatment.
The LG 21HK512D is a 21.3-inch, 3MP (1536 x 2048) Diagnostic Monitor capable of impressive brightness level and its built-in calibrator checks which colors need to be adjusted and fix the inaccurate colors to ensure that MRI and CT scans are clearly shown. LG's new 1.3MP (1280 x 1024) Clinical Review Monitor features a 19-inch, 5:4 ratio IPS screen that can connect to existing hospital equipment. Like all of LG's medical imaging devices, both monitors are Digital Imaging and Communications in Medicine (DICOM) compliant Part 14, which means that grayscale tones are corrected to maintain image accuracy and consistency over time.
LG's monitors are equipped with backlight stabilization technology to guarantee stable luminance levels and are finely calibrated to ensure consistency across multiple devices. Dynamic Sync Mode reduces input lag while Flicker Safe and Reader Mode settings help reduce eye strain experienced by doctors when working long shifts.
LG's complete range of medical imaging devices will be exhibited in a variety of scenarios, including a consultation room, an operating table and a radiography room. The monitors' advanced IPS technology make it possible for multiple medical professionals to view the monitors from different angles with minimal color distortion. What's more, LG's medical monitors are water and dust resistant, ensuring that they continue to function flawlessly in the presence of moisture, fluids, powders or any of the many environmental challenges encountered in today's hospitals.
"We are aggressively expanding our product offerings in the medical field with the aim to become a leader in high-quality medical monitors worldwide," said Jang Ik-hwan, vice president of LG Electronics' IT Business Division. "We are optimistic LG's reputation in the premium display category will carry over to make a positive impact in people's lives. LG's long history of developing premium displays will give medical professionals the peace of mind that what they are seeing on-screen is extremely accurate. "
Over 5,100 exhibitors from 70 countries participated in Medica 2016. Medica has hosted leading individuals in the fields of business, research and politics for more than 40 years, and is also the site for forums and special shows on varied medical-technological topics.
# # #