October 26, 2017
LG ELECTRONICS ANNOUNCES THIRD-QUARTER 2017 FINANCIAL RESULTS
 Home Entertainment Achieves Record Profitability;
Home Appliances Report Strongest Third Quarter Revenues Ever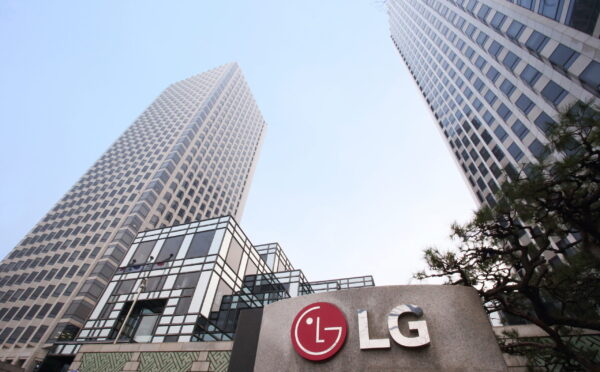 SEOUL, Oct. 26, 2017 ― LG Electronics Inc. (LG) today announced consolidated third-quarter 2017 revenues of KRW 15.22 trillion (USD 13.44 billion), an increase of more than 15 percent compared with the third quarter the previous year. All of LG's four major business units reported higher revenues from the same period a year ago. Quarterly operating income of KRW 516.1 billion (USD 455.7 million) almost doubled from 2016, reflecting strong profitability in home entertainment and appliances despite the gloomy business environment resulting from increasing international trade concerns.
The LG Home Appliance & Air Solution Company once again accounted for the largest share of quarterly revenue with KRW 4.98 trillion (USD 4.4 billion), an increase of 16 percent from the same period last year, buoyed by strong sales in North America, Europe and Asia, particularly in the domestic market. Operating income of KRW 424.9 billion (USD 375.16 million) was 26 percent higher year-over-year. Demand for premium appliances in Europe, Latin America and Asia, especially Korea, is expected to remain strong in the fourth quarter.
The LG Home Entertainment Company reported its highest quarterly operating profit of KRW 458 billion (USD 404.39 million) and record high operating margin of 9.9 percent thanks to higher demand for premium TVs in the Americas and Asia. Sales improved 12 percent from the same period in 2016 to KRW 4.64 trillion (USD 4.09 billion). LG's strategy to overcome volume competition by expanding the premium component of its TV business focusing on OLED and Ultra HD TVs is proving to be a success. Sales of OLED units by the end of the third quarter were equivalent to the total number of units sold in 2016 which was more than double the 2015 figure.
The LG Mobile Communications Company recorded revenues of KRW 2.81 trillion (USD 2.48 billion), an increase of 8 percent from a year ago and 4 percent higher than the previous quarter, primarily from sales of the flagship G6 smartphone as well as mass-tier models such as the Q and K series. An operating loss of KRW 375.3 billion (USD 331.37 million) was an improvement of 13 percent from the 2016 third quarter. Smartphone shipments of 13.7 million units were 44 percent higher than the second quarter in the domestic market and 9 percent higher in North America. The business unit will focus on driving increased sales of the well-reviewed V30 and improving cost competitiveness in the final quarter of the year.
The LG Vehicle Components Company achieved strong sales of KRW 873.4 billion (USD 771.2 million), up 29 percent from the third-quarter of 2016, while reporting an operating loss of KRW 29 billion (USD 25 million) in the quarter, reflecting continued investments in R&D and business development. Sales of infotainment products and electric vehicle (EV) components remained strong although slowing global automobile sales affected the business unit's growth. An increase in EV production by major automobile manufacturers is expected to help grow the vehicle components business going forward.
2017 2Q Exchange Rates Explained
LG Electronics' unaudited quarterly earnings results are based on IFRS (International Financial Reporting Standards) for the three-month period ending September 30, 2017. Amounts in Korean won (KRW) are translated into U.S. dollars (USD) at the average rate of the three-month period of the corresponding quarter — KRW 1,132.57 per USD.
Earnings Conference and Conference Call
LG Electronics will hold an English language conference call on October 27, 2017 at 09:00 Korea Standard Time (00:00 GMT/UTC). Participants for the English conference call are instructed to call +82 31 810 3061 and enter the passcode 9084#. The corresponding presentation file will be available for download at the LG Electronics website (www.lg.com/global/ir/reports/earning-release.jsp) at approximately 16:00 on October 26, 2017. Visit http://pin.teletogether.com/eng and pre-register with the passcode provided. For those unable to participate, an audio recording of the news conference will be available for a period of 30 days after the conclusion of the call. To access the recording, dial +82 31 931 3100 and enter the passcode 142870# when prompted.
# # #