August 29, 2016
LG SUGGESTS WAYS TO UNLEASH KITCHEN POTENTIAL AT IFA 2016
Company to Display Full Lineup of Premium Kitchen
Appliances that Redefine Kitchen Spaces with Sophistication and Class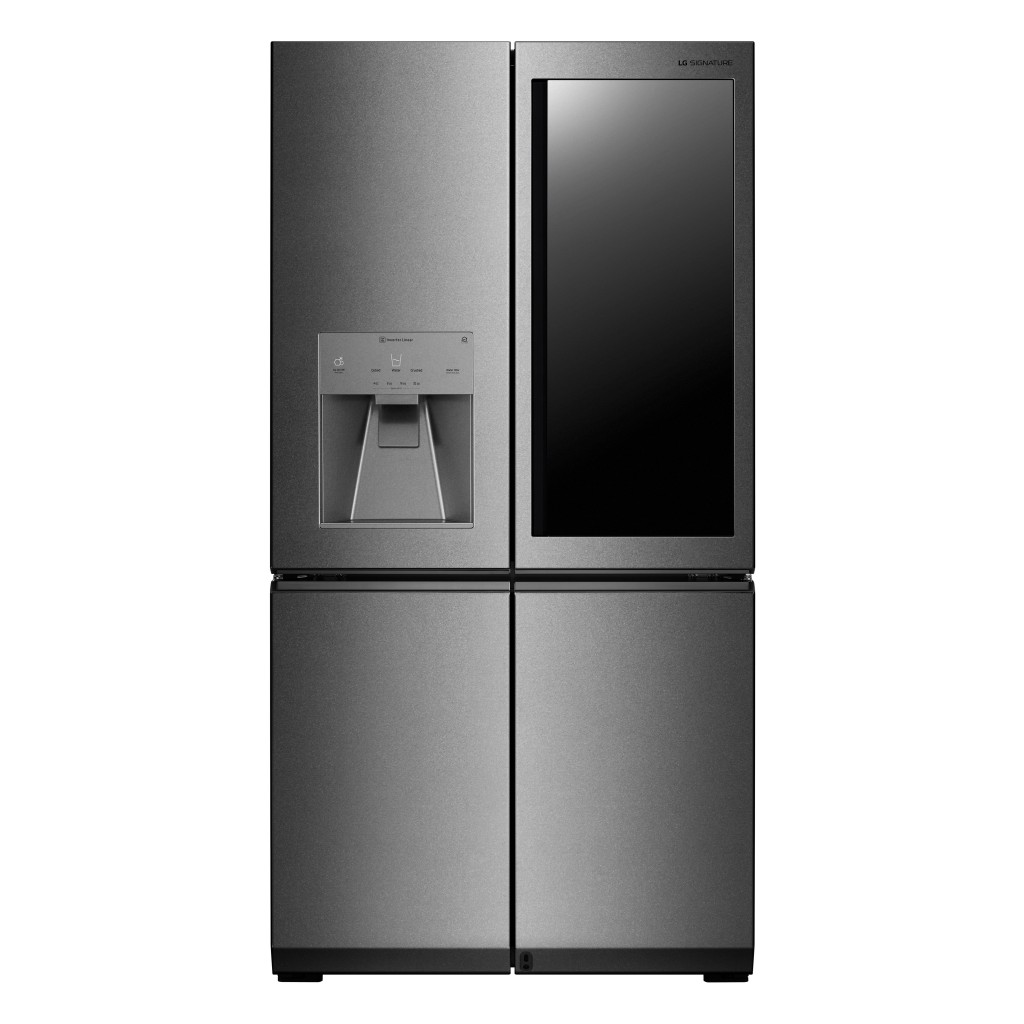 SEOUL, Aug. 29, 2016 — LG Electronics (LG) is putting its premium kitchen appliances on full display at IFA 2016. The company will feature its most innovative and popular appliances for the kitchen that work perfectly together to create a total solution center.
LG's improved Door-in-Door™ refrigerator has been designed to make access to frequently selected foods and organizing items easier than ever. The ergonomic design eliminates the need to constantly open entire compartments, reducing cold air loss by up to 41 percent1 while the Square Pocket Handle and Hidden Button allow for easier access to the storage space. The water dispenser has been enhanced for better performance and NatureFRESH keeps specific foods fresh longer by maintaining optimal humidity and temperature levels. And now with Dual Door-in-Door™, users have the convenience of two separate accessible compartments for even easier access to their favorite food items.
The InstaView Door-in-Door™ feature first introduced in the LG SIGNATURE refrigerator is now also available in LG's French-door and Side-by-Side models. Knock-On instantly makes the tinted outer window of the InstaView Door-in-Door refrigerator transparent, allowing users to view the items stored inside the refrigerator without opening the door to reduce cold air loss. The refrigerator's Wi-Fi Eclipse Display shows the temperature inside the refrigerator and freezer while the display panel also streamlines operation and contributes to the refrigerator's aesthetic design.
The NeoChef™ microwave is equipped with an easy and intuitive UI for enhanced user-convenience. The glossy front panel combined with a refined matte exterior highlights the minimalistic design which allows the NeoChef to seamlessly blend in with the décor of any kitchen. Moreover, LG's Smart Inverter technology reduces cooking time while making it easier for home chefs to create tastier, healthier dishes. The technology's linear power control ensures that food can be reheated or defrosted more evenly, also contributing to lower cooking times. The Smart Inverter also allows for creative uses, such as yogurt making, melting chocolate or butter and dough proofing. The Anti-Bacterial EasyClean™ Coating inside NeoChef eliminates 99.99 percent2 of harmful bacteria with just three wipes.
Not to be outdone, LG's Speed Oven+ employs steam cooking and InfraredHeating™ technology to shorten cooking times while creating dishes that are crispy on the outside and juicy on the inside, locking in the flavor of every ingredient. As the first LG Speed Oven+ to be equipped with Smart Inverter technology, this kitchen favorite allows for customized power control that makes cooking a diverse array of dishes easier than ever. The well thought out user interface offers a wide range of pre-set modes to help prepare the family's favorite dishes with a minimum of fuss and preparation.
With LG's SteamClean™ dishwasher, homeowners can clean their tableware more effectively with fewer water spots. TrueSteam™ utilizes a high-temperature cloud of hot vapor to soak the dishes thoroughly, dissolving even the toughest food residue. QuadWash™ arms combine with Inverter Direct Drive motor technology to spray streams of water at the optimal intensity for the best coverage. What's more, the Inverter Direct Drive motor is backed up by a 10-year warranty, one of the best in the industry.
"IFA is a great venue for showcasing our newest home appliances because this is where the best in the industry all come together," said Jo Seong-jin, president of LG Electronics and Home Appliance & Air Solution Company. "LG's advanced kitchen appliances are second to none when it comes to the modern consumer's home dining experience."
Visitors to Hall 18 of Messe Berlin during IFA 2016 will have a chance to see LG's newest dining solutions for themselves.
———————————
1 Based on Intertek testing of refrigerator models SX5534WB, GR-S632GLRC and LFX3194ST/02 according to LG internal testing method measuring percentage reduction in exchange rate of air when opening Door-in-Door compared to the refrigerator door for 10 seconds. Results may vary by model and duration of the door opening.
2 Escherichia coli and Staphylococcus aureus elimination test performed by inspection, verification, testing and certification company SGS.
# # #