June 24, 2016
LG IMPRESSES AGAIN AT INTERSOLAR EUROPE WITH NEON 2 BIFACIAL
Capable of Absorbing Rays From Any Angle, LG's New Solar Solution
Receives Prestigious Award for Record-Setting Third Time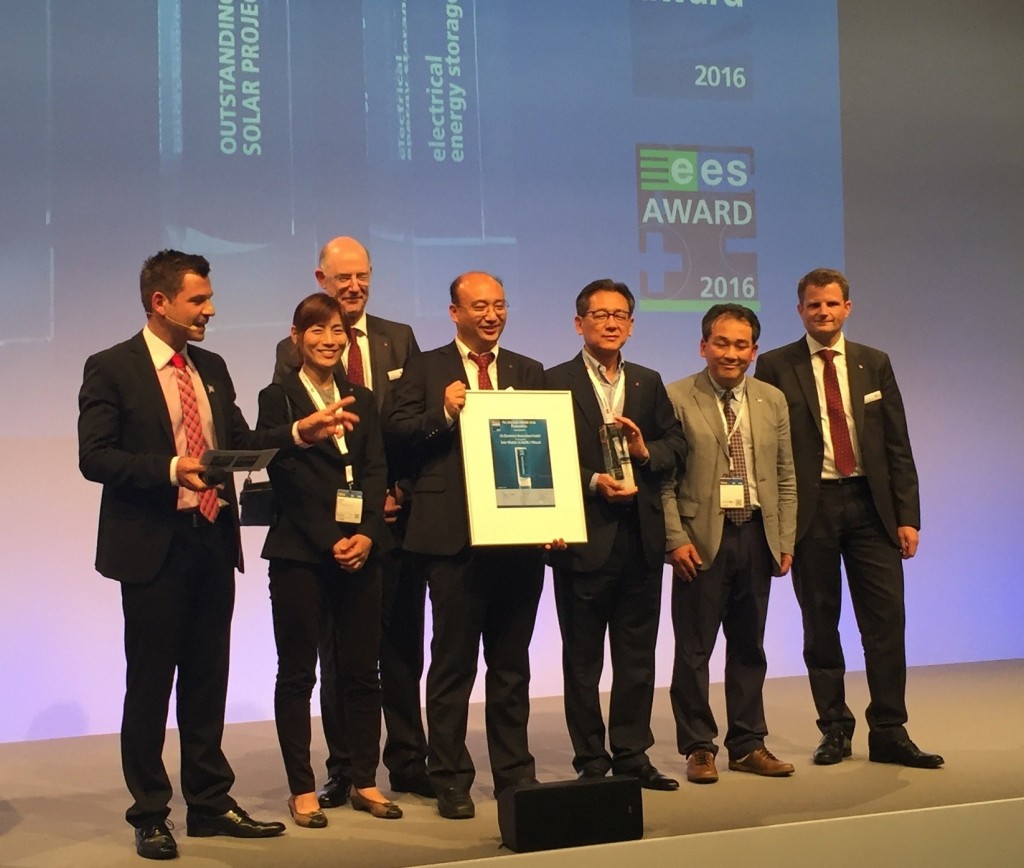 SEOUL, June 24, 2016 — LG Electronics (LG) received its third consecutive Intersolar Award for its new innovative NeON™ 2 BiFacial solar module at Intersolar Europe this week in Munich, Germany. LG first received the award with the Mono X NeON in 2013 and again in 2015 for the NeON 2.
The NeON 2 BiFacial is the company's most efficient premium solar module to date. While conventional solar modules have opaque backside, the NeON 2 BiFacial features transparent materials on both sides. This allows backside of the panel to collect light reflected from the ground and greatly boosts overall efficiency. The panel's front side alone is capable of generating up to 310W and under optimal conditions, the energy gathering capabilities of the rear panel increase power generation by an additional maximum 30 percent. The total power generated by each panel puts the NeON™ 2 BiFacial in the same range as 400W high generation modules.
Featuring LG Electronics' innovative Cello Technology™, NeON 2 BiFacial minimizes energy loss by diversifying electrical paths. Typical solar panels have only three electrical paths but Cello Technology™ replaces those with 12 thin wires to allow electric current to flow more freely and efficiently. The advanced solar modules are particularly effective when installed on skyscraper rooftops and near freeways as sound absorbing walls because it can be installed vertically.
"This award symbolizes LG's commitment to developing innovative, world-leading solar technologies," said Lee Chung-ho, senior vice president and head of LG's Solar Business Division. "Having set new standards in the solar industry, LG will continue to lead the global market with its top-of–the-line, high efficiency solar solutions."
First held in 1991, Intersolar Europe is the world's largest exhibition for the solar industry. This year, over 1,000 companies from around the world presented their latest solar energy innovations and products to a global audience.
# # #