June 16, 2016
LG ANNOUNCES NEW ADDITIONS TO ITS X SERIES
X Power, X Mach, X Style and X Max Fill Out
LG's X Series with Unique Features and Exceptional Value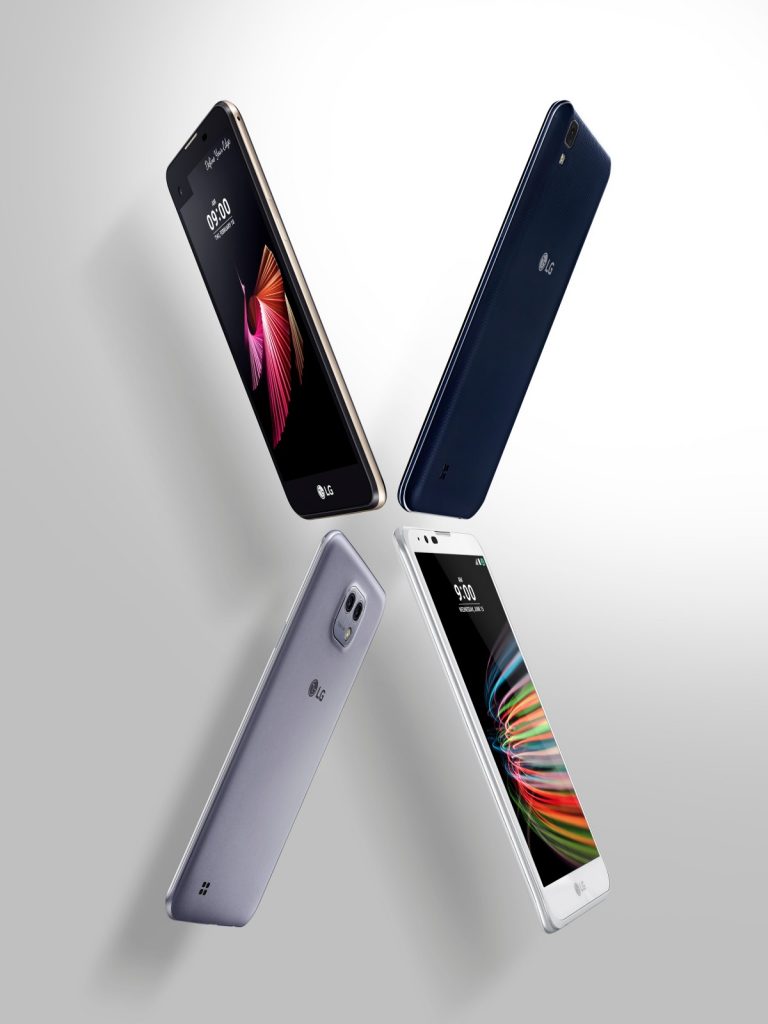 SEOUL, June 16, 2016 — LG Electronics (LG) today announced four new X series smartphones that share many of the top end features found on LG's flagship G and V series handsets. X power, X mach, X style and X max join the X cam and X screen to bring additional depth and options to LG's lineup of mass-tier offerings. These new phones will start rolling out later this month in markets around the world.
Each new device in the X series lineup have a unique feature which is matched to a specific user need or interest, such as greater battery capacity, faster processor, more sophisticated styling or a larger display.
The X power is aimed at the most power-hungry users who will appreciate the 4,100mAh battery in the 7.9mm slim body. Fast charging (PE+) technology enables the X power to charge at twice the normal speed, allowing users to do more with their phone for longer.
The X mach supports LTE Cat. 9 3CA data transfer speed and is powered by a speedy 1.8GHz processor to deliver top performance and speed. The device comes equipped with a QHD IPS Quantum display for crisp, clear images, and a gently curved form factor for a perfect grip. Users will also appreciate the ability to take stunning photos in low light conditions with the large 1.55μm sensor camera.
X style differentiates itself with its elegant design boasting gracefully curving lines and extra-slim body. X max sports a large display for an enhanced viewing experience, making it the ideal phone for consuming multimedia content.
"Each X series smartphone pairs perfectly with its user by offering uncompromising quality and one truly outstanding feature that speak the user's personal preference and lifestyle — all at a great value," said Juno Cho, president of LG Electronics and the Mobile Communications Company. "The newly expanded X series demonstrates LG's commitment to offering top flight performance with premium features at a satisfying price."
Go to https://youtu.be/eIRZktJVewM to see the first video of the newest X series devices, X power.
Prices and exact dates of availability will be announced locally in each market.
# # #