April 28, 2016
LG ANNOUNCES FIRST-QUARTER 2016 FINANCIAL RESULTS
Premium Focused Strategy Results in Highest Profitability Ever for LG Appliances and TVs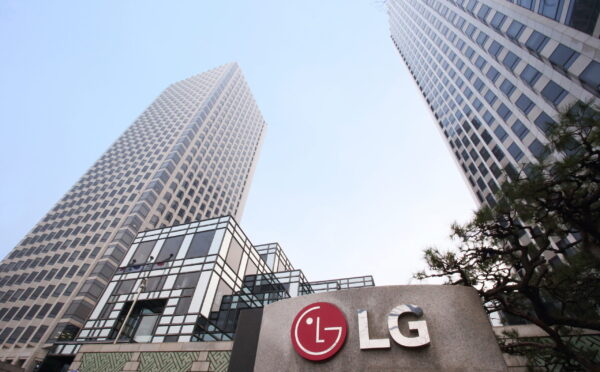 SEOUL, Apr. 28, 2016 — LG Electronics Inc. (LG) today announced first-quarter 2016 operating profit of KRW 505.2 billion (USD 420.25 million), a 65.5 percent increase from the same period in 2015 on sales of KRW 13.36 trillion (USD 11.12 billion).
The LG Home Appliance & Air Solution Company contributed the largest amount, KRW 407.8 billion (USD 339.23 million) in operating income for the quarter, while the LG Home Entertainment Company earned KRW 335.2 billion (USD 278.84 million) in operating profit, both up significantly from the first quarter of 2015. The LG Mobile Communications Company posted an operating loss of KRW 202.2 billion (USD 168.20 million) primarily due to increased marketing expenditures for the new LG G5 flagship smartphone, while the LG Vehicle Components Company reported a modest loss of KRW 15.8 billion (USD 13.14 million) reflecting higher R&D investments.
LG's overall global sales and profitability are expected to improve in the second quarter, with double-digit growth in revenues and higher profitability anticipated as LG continues its premium-focused strategy with LG SIGNATURE products, the LG G5 smartphone and 4K Ultra HD OLED TVs.
LG Home Appliance & Air Solution Company recorded sales of KRW 4.22 trillion (USD 3.51 billion) in the first quarter, an increase of 4 percent year-on-year due in large part to higher premium product sales and growth in its B2B operations. Operating profit and operating margin of 9.7 percent were the highest in the history of LG home appliances. Revenues in the Korean domestic market increased 11 percent from the same period the previous year thanks to strong performance of TWIN Wash washing machines, premium refrigerators and commercial air conditioners. Weaker demand caused by the drop in oil prices and unfavorable currency exchange movements negatively affected sales in markets such as the Middle East, South America and CIS, while revenues in North America and Europe remained strong.
LG Mobile Communications Company reported sales of KRW 2.96 trillion (USD 2.46 billion), a decline of 15.5 percent from the first quarter last year. Shipments of 13.5 million smartphones were 12 percent lower both year-on-year and quarter-on-quarter, mainly as a result of the business entering the slow season as well as declining shipments of existing flagship models due to high interest in the recently announced LG G5. Competition in the smartphone market will continue to increase, leading to further price erosion which LG plans to counter with a strong global push for the modular LG G5 smartphone and new mass-tier models such as its X series.
LG Home Entertainment Company reported revenues of KRW 4.33 trillion (USD 3.6 billion), down 2.3 percent from last year's first quarter as TV shipments declined somewhat in the key markets of North America and Europe. A solid operating margin of 7.7 percent was accompanied by a 207 percent increase quarter-on-quarter in operating income, demonstrating strong evidence of the growing demand for premium OLED and 4K OLED TV products. Improved cost structure and cost competitiveness is expected to drive improved profitability in the next quarter.
LG Vehicle Components Company sales of KRW 592.9 billion (USD 493.2 million) represent a 55 percent year-on-year increase, on the back of LG's growing automotive infotainment business, although profitability was negatively affected by increased R&D investments. The outlook for LG's automotive business is positive, with higher expected demand for electric vehicle components and as LG expands its global reach and secures new customers.
2016 1Q Exchange Rates Explained
LG Electronics' unaudited quarterly earnings results are based on IFRS (International Financial Reporting Standards) for the three-month period ending Mar. 31, 2016. Amounts in Korean won (KRW) are translated into U.S. dollars (USD) at the average rate of the three-month period of the corresponding quarter — KRW 1,202 per USD (2016 1Q).
Earnings Conference and Conference Call
LG Electronics will hold a Korean language earnings conference call on Apr. 28, 2016 at 16:00 Korea Standard Time followed by the English language conference call at 20:00 Korea Standard Time (11:00 GMT/UTC). Participants for the English conference call are instructed to call +82 31 810 3061 and enter the passcode 9084#. The corresponding presentation file will be available for download at the LG Electronics website (www.lg.com/global/ir/reports/earning-release.jsp) at approximately 16:00 on Apr. 28, 2016. Please visit http://pin.teletogether.com/eng/ and pre-register with the passcode provided. For those unable to participate, an audio recording of the news conference will be available for a period of 30 days after the conclusion of the call. To access the recording, dial +82 31 931 3100 and enter the passcode 142810# when prompted.
# # #