November 3, 2015
LG NAMED BRAND OF THE YEAR 2015 BY RED DOT AWARD
Recognized for Excellence in Design with 13 Awards in Communication Design Category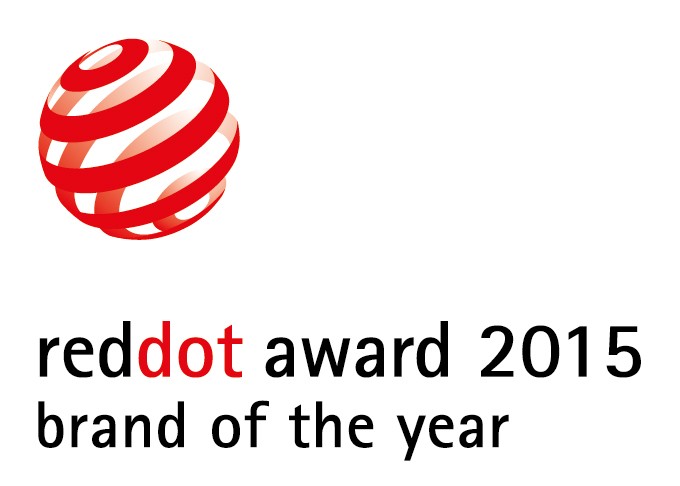 SEOUL, Nov. 3, 2015 — LG Electronics (LG) was honored with the title of Brand of the Year by the prestigious Red Dot Award, one of the top design award competitions in the world. With this recognition, LG joins the ranks of renowned previous winners such as PepsiCo, Audi AG, and Mercedes-Benz. LG also becomes only the third company to win both Brand of the Year and Design Team of the Year, which LG won in 2006.
The title of Brand of the Year was bestowed on LG for its 13 wins in the Red Dot Award: Communication Design category over the course of the year. Winning entries this year include the LG G4 and LG Watch Urbane, both embodying the company's human-centric user experience (UX) design philosophy with a simpler and more intuitive interface to accommodate individual users.
"The brand management of LG Electronics is unparalleled in its skills in this respect. The corporate claim sums it up — Life's Good," said Dr. Peter Zec, founder and CEO of Red Dot. "Anyone who invests in an LG product notices immediately that his or her life is a little more attractive because of it. That is exactly how convincing brand management works."
"Being honored by Red Dot Award is humbling and demonstrates LG's leadership in the field of design by reaffirming our ongoing commitment to both innovative design and intuitive consumer experience," said Noh Chang-ho, vice president and head of corporate design at LG Electronics. "We will continue to design and develop creative solutions that elicit a positive emotional response and deepen the relationship between our brand and consumers to live up to our motto, Innovations for a Better Life."
LG will be publicly honored on November 6 at the annual Red Dot Gala in Berlin and LG's winning products can be viewed online at www.red-dot.de/cd.
# # #