March 3, 2015
LG SHOWCASES ITS LATEST TECHNOLOGIES IN SMART CAR OF THE FUTURE
LG's Products Featured in Italdesign Giugiaro's Gea Concept Car
at Geneva International Motor Show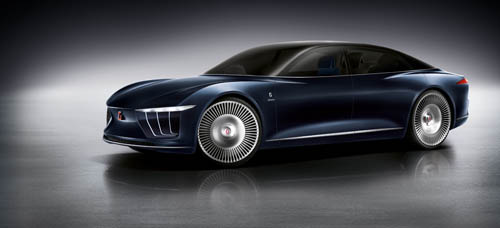 SEOUL, Mar. 3, 2015 — LG Electronics (LG) is showcasing its various automotive products at the 85th Geneva International Motor Show in Geneva, Switzerland from March 3-15. In collaboration with top automotive design studio Italdesign Giugiaro, LG has contributed several of its products and technologies for the Gea concept car.
LG has supplied all in-car displays for the Gea. A 12.3-inch full HD IPS display, which handles instrument control and displays other information, is located at the center and on the passenger side of the car. In addition, there is a 6-inch curved HD Plastic OLED (P-OLED) display in the front and rear console.
LG's technology is not limited to the inside as the company's Surface Illumination (SI) LED technology decorates the tail lamp. Also, there are three rear cameras replacing conventional mirrors which can be seen only when they are being used.
The Gea is also compatible with LG's latest smartwatch, the LG Watch Urbane LTE, which was newly introduced at the Mobile World Congress (MWC) 2015 in Barcelona. Through an exclusive app, the LG Watch Urbane LTE can get feeds and other information from the car, as well as be used to open and close the car's door.
"I believe this collaboration is very meaningful for LG," said Woo-jong Lee, president and CEO of LG Electronics Vehicle Components Company. "While cooperating with a firm as globally known as Italdesign Giugiaro, the partnership will definitely help LG to better understand smart cars, which will become more and more important market in the future."
# # #