February 26, 2013
LG INTRODUCES WORLD'S SMALLEST WIRELESS CHARGER
LG's Thin and Sleek Wireless Charger Delivers Maximum
Charging Performance and User Convenience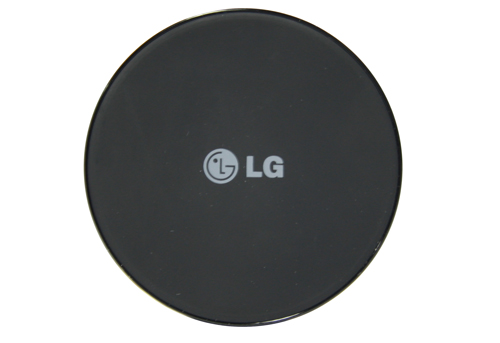 BARCELONA, Feb. 26, 2013 ㅡ LG Electronics (LG) today introduced the world's smallest wireless charger at Mobile World Congress (MWC) in Barcelona. At only 6.9cm in diameter, the WCP-300 is designed with portability in mind. Despite its diminutive size, the charging area is 1.7 times wider than that of LG's previous generation wireless charger.The new model is compatible with a standard 5-pin micro-USB charger, providing the highest level of charging performance and user convenience.
The WCP-300 employs electromagnetic induction technology and is Qi certified by the Wireless Power Consortium. Electromagnetic induction produces a magnetic field that in turn generates an electric current to charge the batteries in devices placed on the charging pad. Certification ensures that the WCP-300 is compatible with all smartphones that support the Qi standard.
"Wireless charging is the holy grail of smartphone user convenience," said Dr. Jong-seok Park, President and CEO of LG Electronics Mobile Communications Company. "With the WCP-300, LG was able to deliver both portability with top-class charging capabilities in a device no larger than a typical beverage coaster."
In the US market, both the LG Spectrum 2 and Nexus 4 feature built-in support for wireless charging right out of the box, eliminating the need to purchase separate covers. LG believes that built-in support for upcoming smartphones will be the most critical development in making wireless charging the industry standard going forward.
LG is committed to offering consumers a better mobile user experience by introducing smartphones with more advanced wireless charging technologies in the global market.
# # #