January 22, 2013
LG'S ULTIMATE 4G LTE SMARTPHONE TO BEGIN WORLDWIDE ROLL-OUT THIS MONTH
Optimus G to be Available in Over 50 Markets, Expanding LG's LTE Leadership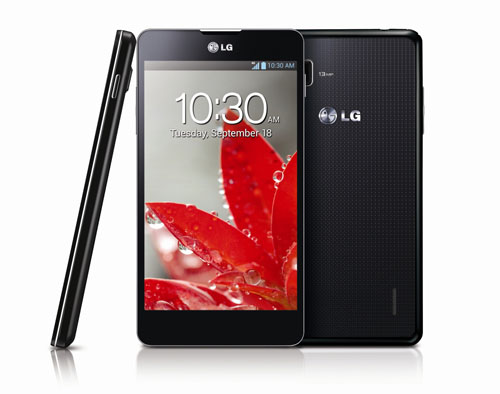 SEOUL, Jan. 22, 2013 ㅡ The Optimus G, LG's most premium and powerful 4G LTE smartphone, will begin its global roll-out into over[j1] 50 countries this month. The Optimus G has already been launched in the United States, Canada, Korea and Japan to very favorable reviews and LG is aiming to build on the excitement already generated to launch the device in other LTE markets.
"As 4G LTE availability expands on a global scale, we will leverage our strong LTE technology and expertise to offer consumers the best 4G experience through our devices," said Dr. Jong-seok Park, president and CEO of LG Electronics Mobile Communications Company. "With the latest Jelly Bean OS and improved software, Optimus G will make a strong case for the title of ultimate premium 4G LTE smartphone."
Since the launch of Optimus Glast September, the smartphone has been enthusiastically received by audiences as one of the most advanced 4G LTE devices currently available. Optimus G has been receiving accolades from consumers and industry thought leaders alike for its powerful performance and thoughtful user experience. Optimus G's unrivaled power originates from its innovative hardware design which includes Qualcomm's advanced Snapdragon™ S4 Pro Quad-Core processor. The device also delivers blazing fast data transfer speeds using today's 4G LTE telecommunication network.
"LG's long history of LTE know-how is evident in the DNA of the Optimus G," said Dr. Park. "As such, we hope consumers will take a deep, hard look at Optimus G when deciding which smartphone will give them the best 4G experience."
The Optimus G will be available starting at the end of January in Singapore followed by other markets worldwide offering 4G LTE service.
# # #