June 12, 2012
ECO-FRIENDLY LG CINEMA 3D TV RECOGNIZED BY TÜV RHEINLAND
47LM7600 TV Achieves Environment Triple Crown: Green Mark, Climatop, Ecoflower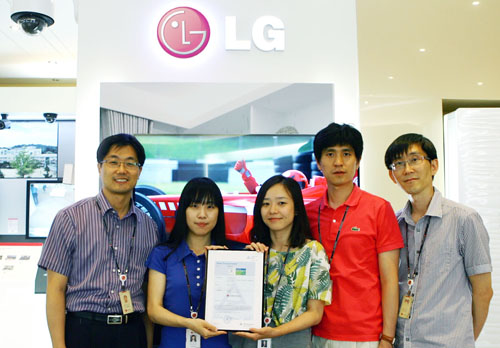 SEOUL, June 12, 2012 –- LG Electronics (LG) announced that its CINEMA 3D TV (Model 47LM7600) has been certified with the Green Mark from TÜV Rheinland, one of the world's first TVs to receive such recognition.
TÜV Rheinland, the world's leading inspection, testing and certification service provider, awards the Green Mark only to products that pass comprehensive tests for environmental friendliness and sustainability. The tests look at energy efficiency as well as the absence of hazardous chemicals. The product's carbon footprint is also calculated, and consideration is given to safety and social compliance.
"The Green Mark is validation that the effort we put behind the 47LM7600 has not gone unnoticed by industry experts," said Il-geun Kwon, Head of LG Electronics' LCD TV Research and Development Lab. "LG engineers believe very strongly that producing a great TV requires more than just a fantastic picture and superb design. It also has to operate with as little impact on the environment as possible."
The 47LM7600 requires 20 percent less energy compared to the 47LW5500, its predecessor. Thanks to the lightweight 3D panel and revolutionary slim bezel design, LG's certified 3D TV is 14 percent lighter than its closest competitor. The Green Mark certification follows in the footsteps of the Climatop and Ecoflower labels which the 47LM7600 received earlier this year.
"Manufacturers are aggressively moving into eco-friendly technologies to meet the growing demand from consumers who are interested in products that leave the smallest environmental footprint and reduce energy costs," Kwon added. "LG is committed to developing products that minimize their effect on our surroundings and certification from experts like TÜV is proof that we're meeting and often surpassing industry standards."
# # #