November 20, 2011
LG SELLS OVER TWO MILLION 6 MOTION WASHING MACHINES WORLDWIDE
Customers Continue to Seek Innovation and Breakthrough Technology in Home Appliances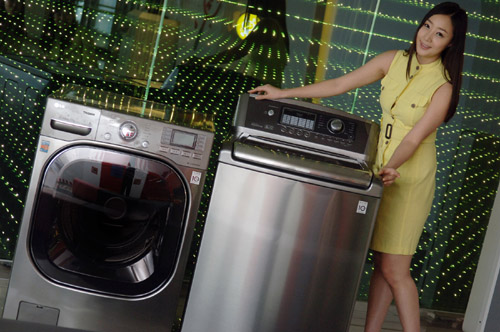 SEOUL, Nov. 20, 2011 -– Sales of LG Electronics (LG)'s 6 Motion washing machines have exceeded more than two million units worldwide since its debut in later 2009. First introduced in October 2009, LG's 6 Motion Direct DriveTM washing machines have recorded 2.25 million units in sales, which includes 1.25 million units of its frontloading washing machines as well as one million top-loading units.
Enabled by LG's Inverter Direct DriveTM technology, the 6 Motion washing machine has won rave reviews. Its unique feature allows for more precise spin speed control and inner drum movements saves energy, time and gets clothes cleaner. With a range of cycles optimized for different types of fabrics and delivering a wash that is as gentle as it is thorough, LG's 6 Motion technology goes beyond mere "laundry".
"LG washing machines have gained a reputation as the most innovative appliances in the market today," said Young-ha Lee, President and CEO of LG Electronics Home Appliance Company. "6 Motion was a breakthrough when we unveiled it in 2009 and continues to lead the industry two years later."
Due in large part to the popularity of LG's 6 Motion washing machines, the company posted the best sales figures -– in volume and value -– for washing machines in 2010, according to figures provided by various market research companies1. In addition, LG's front-loading washing machines have been the best-selling front loaders in the world for the past two years and the top sellers in the United States for the last four.
# # #
---
1 GFK, NPD and Stevenson Company.