October 19, 2017
2017 LG OLED TVS FIRST TO OFFER DOLBY TRUEHD LOSSLESS SOUND
With Dolby Technology, LG OLED TVs Render
Audio and Video Exactly as Intended by Original Producers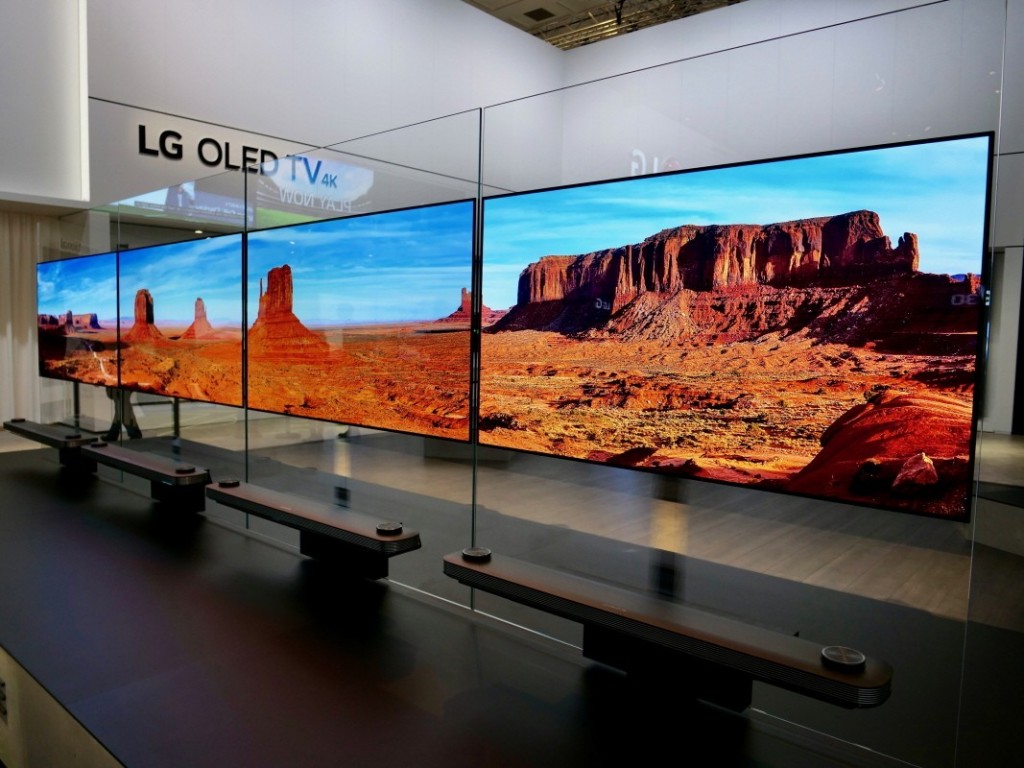 SEOUL, Oct. 19, 2017 — This year's industry-leading OLED TVs from LG Electronics, the first to implement Dolby Atmos sound, will further enhance the audio experience for viewers with ground-breaking Dolby TrueHD lossless sound technology. The superior picture rendering capabilities of LG OLED TVs now offer a new audio dimension to create the ideal cinematic experience.
The lossless, uncompressed, technology will be delivered to 2017 LG OLED TV owners this month via an over-the-air firmware upgrade, giving owners amazing Dolby TrueHD sound that has already been adopted by 4K UHD Blu-ray content providers in the latest movie titles. All LG's 2017 OLED TVs come with Dolby AC-4 decoding, which means that compatible LG TVs will be able to handle object-based next generation audio for immersive three-dimensional audio. And LG's 2017 premium TVs are already Dolby Vision™ compatible, enabling owners to enjoy more than 100 studio titles of on-demand streaming services with Dolby Vision support.
The latest update also includes Codec MAT (Metadata-enhanced Audio Transmission) support to enable Dolby TrueHD audio bit streaming on compatible 2017 LG OLED TVs when playing console games. And for customers who desire the ultimate experience, the maximum benefits of Dolby TrueHD can be enjoyed by streaming the content through a compatible soundbar to the TV.
"LG's OLED TVs have become the de facto leader in the premium TV market and is the optimal platform for those seeking to experience content the way its original creators envisioned," said Brian Kwon, president of the LG Electronics Home Entertainment Company. "With Dolby's audio and visual technologies, LG continues to deliver an enhanced experience that pushes the boundaries of home TV viewing."
LG 2017 OLED TV owners can also enjoy the combined Dolby Vision and Dolby Atmos experience via the dedicated built-in Dolby Access App available in key markets, with ten more countries to b