January 25, 2017
LG ANNOUNCES FOURTH-QUARTER AND FULL-YEAR 2016 FINANCIAL RESULTS
Home Appliance & Air Solutions and Home Entertainment
Divisions Post Highest Ever Operating Profits in 2016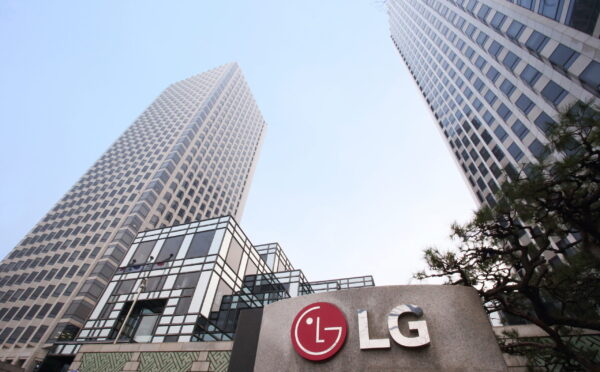 SEOUL, Jan. 25, 2017 — LG Electronics Inc. (LG) today announced a 2016 operating profit of KRW 1.34 trillion (USD 1.16 billion), 12.2 percent increase from 2015 due in large part to strong performance by home appliances, air solutions and home entertainment. For full-year 2016, LG reported revenues of KRW 55.37 trillion (USD 47.92 billion) and net income of KRW 126.3 billion (USD 109.31 million).
Fourth-quarter 2016 sales of KRW 14.78 trillion (USD 12.79 billion) were 11.7 percent higher than the previous quarter and 1.5 percent higher than the fourth quarter the previous year. Both the LG Home Appliance & Air Solutions Company and LG Home Entertainment Company posted their strongest operating profit ever in 2016. However, due to losses from mobile communications and vehicle components, LG reported a fourth-quarter net loss of KRW 258.80 billion (USD 223.98 million).
LG Home Appliance & Air Solutions Company reported revenues of KRW 17.23 trillion (USD 14.92 billion) for full-year 2016 and KRW 4.04 trillion (USD 3.50 billion) in the fourth quarter. This was an increase of 5.6 percent year-over-year, driven in large part by strong sales in the Korean and North American markets where products such as TWINWash washing machines and Door-in-Door refrigerators continued to be popular. Operating income of KRW 1.33 trillion (USD 1.15 billion) in 2016 increased 36 percent over 2015 and was the highest among all LG companies.
LG Home Entertainment Company posted fourth-quarter revenues of KRW 4.79 trillion (USD 4.15 billion), an increase of 15.7 percent quarter-over-quarter as a result of strong sales of premium LG OLED and 4K Ultra HD TVs in North America, Europe and Asia. Full-year operating profit of KRW 1.24 trillion (USD 1.07 billion) was the highest in the history of the Home Entertainment Company and 2016 revenues of KRW 17.43 trillion (USD 15.08 billion) were the highest among all LG business units. The award-winning LG SIGNATURE OLED TV W7 series and broadened lineup of LG OLED TVs unveiled at CES® 2017 are expected to strengthen LG's industry leadership in the premium TV segment, as other companies introduce OLED TV products later this year.
LG Mobile Communications Company reported revenues KRW 2.90 trillion (USD 2.51 billion) in the fourth quarter of 2016, an increase of 15.4 percent quarter-over-quarter due in large part to strong sales of the new V20 flagship smartphone. Profitability was hampered by weak sales of the G5 smartphone and higher marketing investments. Introductions of the next G Series phone and mass-tier devices in the second quarter following Mobile World Congress are expected to help greatly improve the LG Mobile Communications Company's market position in 2017.
LG Vehicle Components Company ended the year with a solid KRW 2.77 trillion (USD 2.40 billion) in sales, an increase of 51 percent from the previous year. Fourth-quarter revenue of KRW 865.7 billion (USD 749.2 million) was 66.4 percent higher year-over-year, mostly due to strong growth in electric vehicle components and infotainment systems. Sales grew steadily in each quarter of 2016 but R&D investments negatively affected profitability. With production of the Chevrolet Bolt electric vehicle, co-developed with LG, under way and with demand growing for integrated electronics related to automotive infotainment and safety systems, the LG Vehicle Components Company expects to further strengthen its product competitiveness in 2017.
2016 4Q Exchange Rates Explained
LG Electronics' unaudited quarterly earnings results are based on IFRS (International Financial Reporting Standards) for the three-month period ending December 31, 2016. Amounts in Korean won (KRW) are translated into U.S. dollars (USD) at the average rate of the three-month period of the corresponding quarter — KRW 1,155.47 per USD.
Earnings Conference and Conference Call
LG Electronics will hold an English language conference call on January 26, 2017 at 09:00 Korea Standard Time (00:00 GMT/UTC). Participants for the English conference call are instructed to call +82 31 810 3061 and enter the passcode 9084#. The corresponding presentation file will be available for download at the LG Electronics website (www.lg.com/global/ir/reports/earning-release.jsp) at approximately 16:00 on January 25, 2017. Visit http://pin.teletogether.com/eng and pre-register with the passcode provided. For those unable to participate, an audio recording of the news conference will be available for a period of 30 days after the conclusion of the call. To access the recording, dial +82 31 931 3100 and enter the passcode 142830# when prompted.
# # #