February 11, 2016
INTRODUCING TOUCH-ENABLED QUICK COVER FOR YET-TO-BE-ANNOUNCED LG G5
Introducing a Case for a Smartphone That Does Not Officially Exist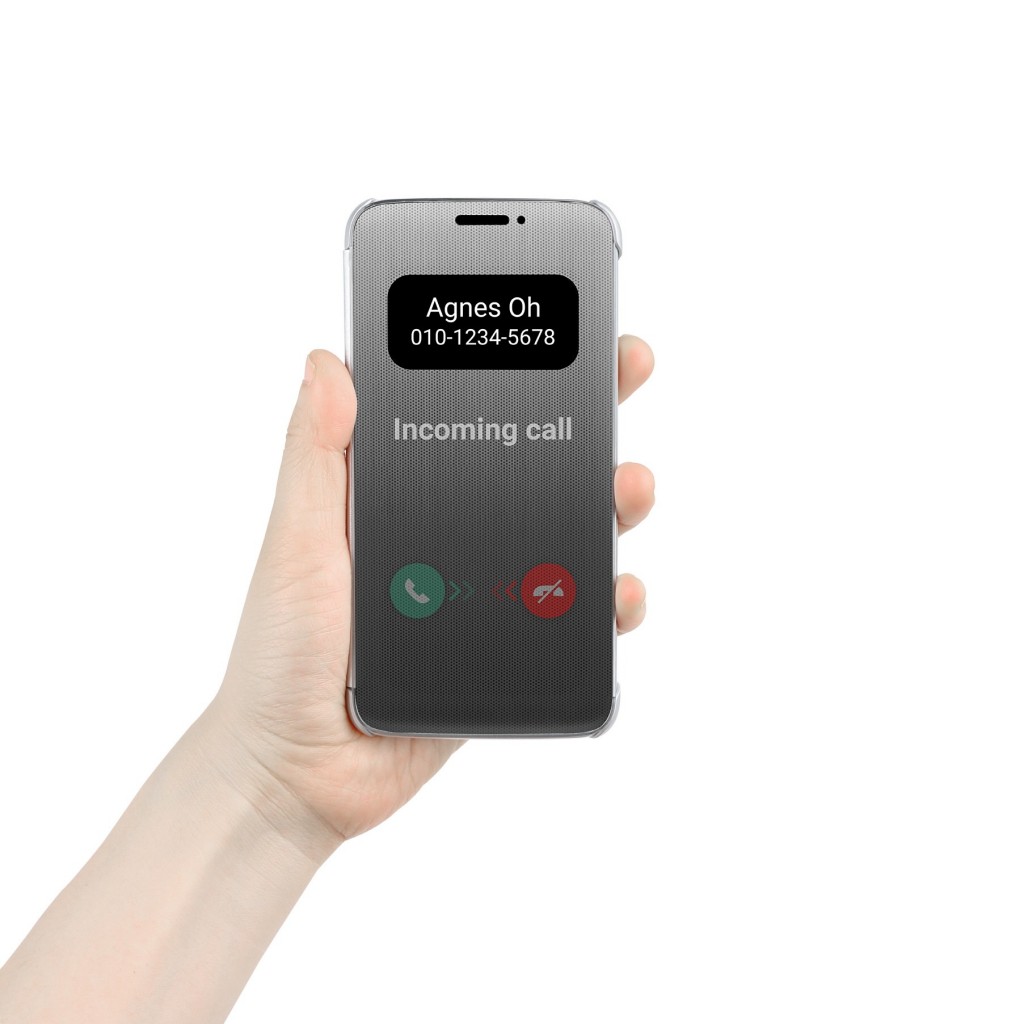 SEOUL, Feb. 11, 2016 — LG Electronics (LG) took the wraps off a new version of its Quick Cover case, designed specifically for LG's next generation flagship smartphone, LG G5, which does not yet exist. Known as a company ahead of the times, LG took this characterization to heart by revealing the existence of the accessory before the actual product.
The latest LG Quick Cover offers the advantages of previous Quick Covers but with even more features. The touch function, recently introduced on the K10's Quick Cover View, is now available on the G5 Quick Cover's semitransparent mesh cover. It enables users to take calls and control alarm settings without opening the case for the ultimate in convenience.
Users of the case can check the time, date and notifications on the AOD (always-on display) of the yet unseen LG G5 even with the cover closed. LG also incorporated a unique film with a glossy metallic finish to enhance the smooth and luxurious look and feel of the cover for maximum consistency with the speculative LG G5.
The Quick Cover for LG G5 will be on display at Mobile World Congress in Barcelona, Spain from February 22-25. Visitors to MWC are encouraged to stop by LG's booth in Hall 3 of Fira Gran Via to see the LG Quick Cover and the rumored LG G5 for themselves.
# # #