September 6, 2015
LG UNVEILS HOME ENTERTAINMENT STRATEGY AT IFA 2015
LG Focuses on Furthering Innovation in
Global Premium TV Market with OLED TV Leading the Way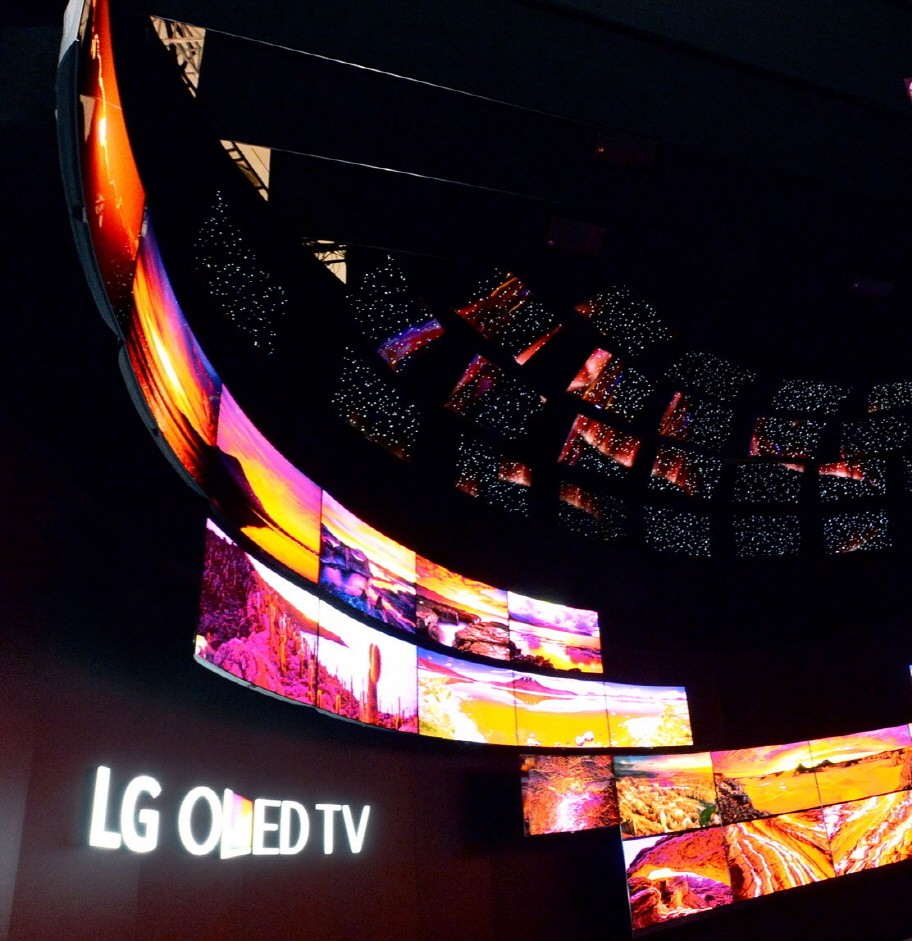 BERLIN, Sep. 6, 2015 — Speaking at a roundtable at IFA 2015 in Berlin, a top official of LG Electronics (LG) revealed the company's plan to sell five times as many OLED TVs in the second half of 2015 than it did in the first half with the aim of making LG OLED the new standard of TV by the end of the year.
With a goal of selling more than one LG OLED TV per minute, Brian Kwon, executive vice president and CEO of LG's Home Entertainment Company, cited four overarching marketing directions designed to solidify LG's leadership role in the home entertainment market: 1) leading the global OLED TV Market with an expanded OLED TV lineup, 2) conducting enhanced marketing campaigns to expand OLED TV's market penetration, 3) strengthening its dominant position in the smart TV platform business and 4) enhancing profitability in the audio video product segment.
Expanded OLED TV Lineup
With the world's first high dynamic range (HDR)-enabled 4K OLED TVs, LG will incorporate HDR technology in more of its OLED TV lineup, Kwon said. LG's 4K OLED TV is expected to attract new customers with its impressive design which measures only 4.8 mm at its slimmest point. With a host of new functions, design features and display formats, LG will provide a wider selection of OLED TVs to suit the tastes of different customers. LG is confident that the announcement of OLED TV products from other manufacturers will accelerate the adoption of OLED TV by more and more consumers and expand this segment led by LG within the TV market.
Enhanced Marketing Campaigns
Kwon explained that the company will invest in a variety of marketing campaigns to increase international sales of its OLED TVs with product introduction tours and OLED displays at major airports in the world, among other initiatives. LG is confident that strong reviews of LG OLED TVs from product testing organizations and media outlets will drive more interest in consumers.  One U.S. publication named LG's OLED TV as this year's best TV, and LG's model 65EG9600 beat top TVs from competitors to be crowned the 2015"King of TV"in a head-to-head shootout run by Value Electronics, a U.S. electronics retailer.
Strengthening the Smart TV Platform Business
LG will continue to expand its popular webOS platform with more smart TV content from partners such as Netflix and YouTube, movies from local content suppliers and a range of new applications, according to Kwon. The company will kick off an HDR content streaming service for webOS 2.0-enabled smart TV users in partnership with Amazon and roll out its free upgrade for webOS 1.0 users which includes enhanced features available in webOS 2.0.
Enhancing Profitability in Commercial Displays and Audio-Video
LG aims to expand its market presence and enhance its profitability in the monitor, digital signage and audio-video business. With an unparalleled digital signage product lineup led by ultra-thin videowall displays with the world's slimmest bezel-to-bezel design of less than 2 mm, LG intends to secure its reputation as a major provider of premium display solutions, Kwon said. The company will also aggressively push its high-end monitor products such as the 21:9 flat and curved monitors with 4K resolution. LG will expand its Bluetooth audio products with a lineup that adds to the Music Flow curved soundbar and portable speakers unveiled at IFA 2015.
# # #