November 21, 2023
End-to-End Sustainability at IFA 2023
With environment and climate change top of mind, sustainability has become a major focus at international trade shows and exhibitions around the world. Ironically, these events often produce considerable waste themselves, with many of the resources used to create the exhibits and booths simply thrown away once the lights have been switched off and the crowds have gone home.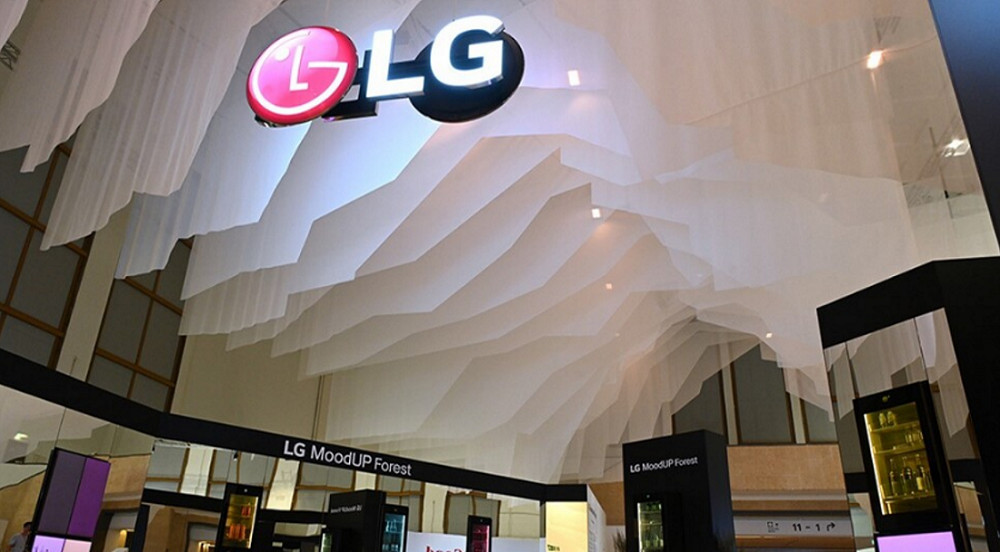 At this year's IFA in Berlin, Germany, LG drew attention to its core philosophy and tangible efforts for achieving a more sustainable future. Under the theme of 'Sustainable Life, Joy for All,' the company showcased its latest high-efficiency home appliances and energy solutions. LG's dedication to realizing a better tomorrow could also be seen in the thoughtful approach it took to the design, construction and disassembling of its exhibition booth.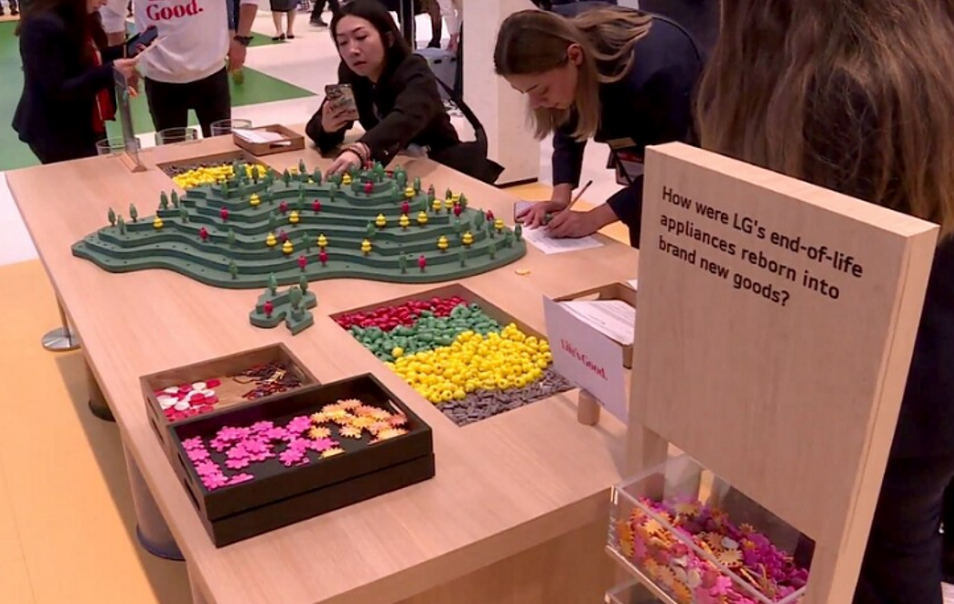 A Sustainable Village From Start to Finish
From the initial planning phase, LG focused on how to reduce, reuse and repurpose. As an example, the 200 kilograms of fabric the company used to decorate the ceiling of the Sustainable Village in its booth has been sent to the Lichtenberger Werkstätten gemeinnützige (LWB) in Berlin. LWB, which provides vocational training for over 600 people with disabilities, will transform the fabric into around 3,000 'upcycled' items, such as shopping baskets and pouches, the proceeds from which will be used to support the organization's programs.
LG adopted a 'seamless design' for its exhibition booth to minimize the use of wall- and partition-related materials, which typically account for the largest portion of post-exhibition waste. The tables and chairs positioned in front of the Smart Cottage, as well as the sculptures and props from the PLAYMOBIL Zone, will be used by LG's European subsidiaries for upcoming exhibitions and marketing activities.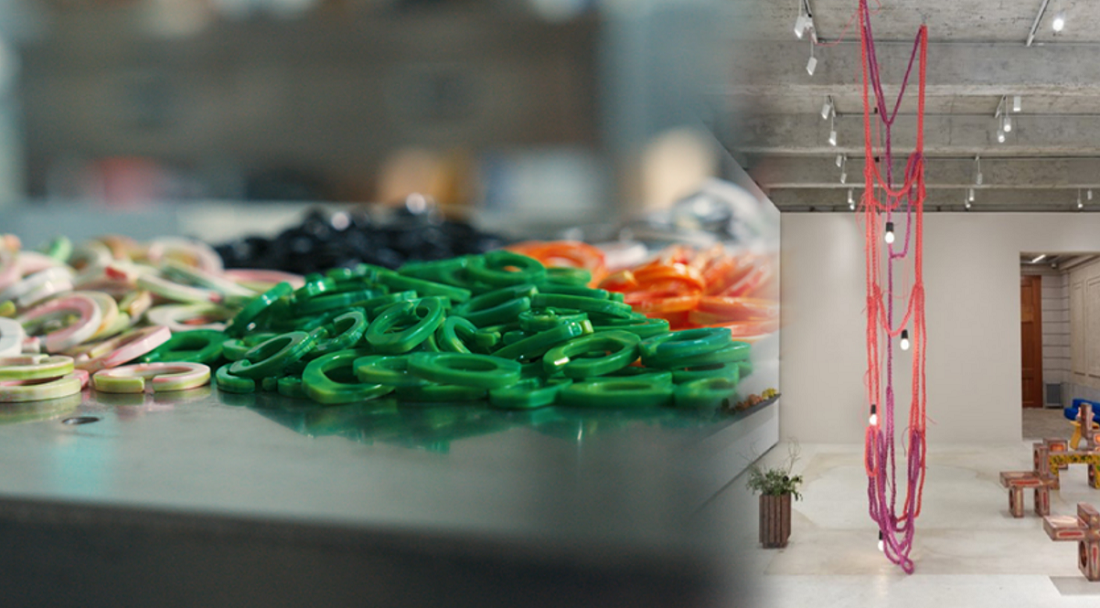 Additionally, the trees planted in the Upcycling Workshop Zone of LG's booth have been donated to organizations in Europe running 'greening' and reforestation projects.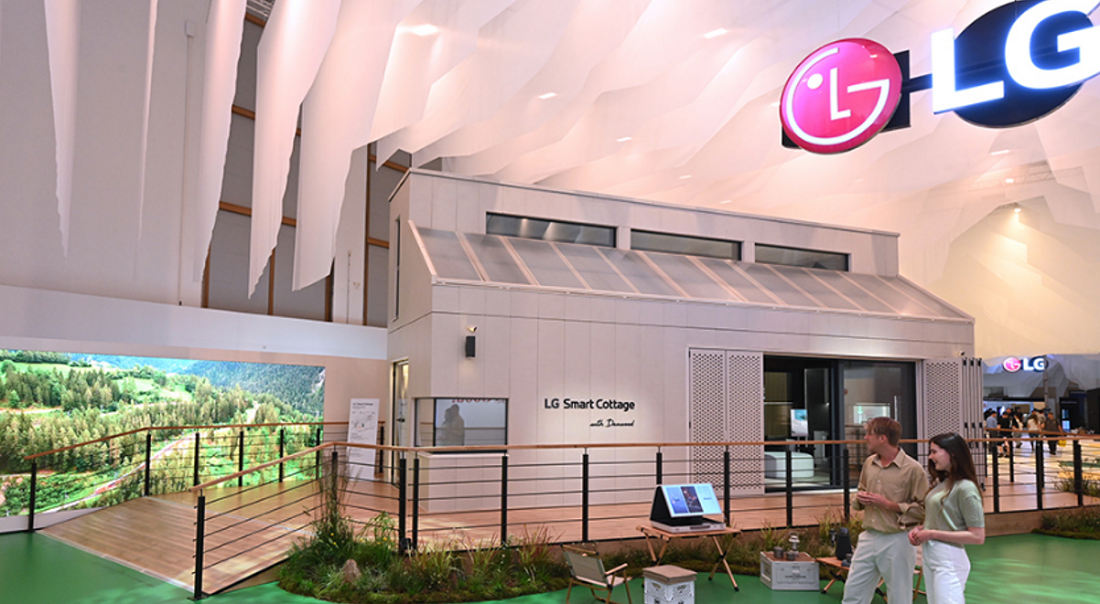 Leading ESG Innovation at IFA 2023
LG continues to be a frontrunner in the global home appliance industry when it comes to highlighting the importance of accessibility and ESG. At IFA 2023, the company presented appliances and innovative technologies that reflect a strong commitment to eco-consciousness and the pursuit of inclusive product design.
Front and center at LG's IFA booth was the Smart Cottage, a compact, prefabricated home illustrating the convenience, comfort and sustainability that LG can bring to modern residential living. The cottage integrates advanced energy-efficient technologies, including a 4-kilowatt (kW) roof-mounted solar panel, the Therma V™ R290 Monobloc air-source heat pump and a range of premium home appliances, such as the Objet Collection WashTower Compact, QuadWash™1 dishwasher, induction electric range and water purifier.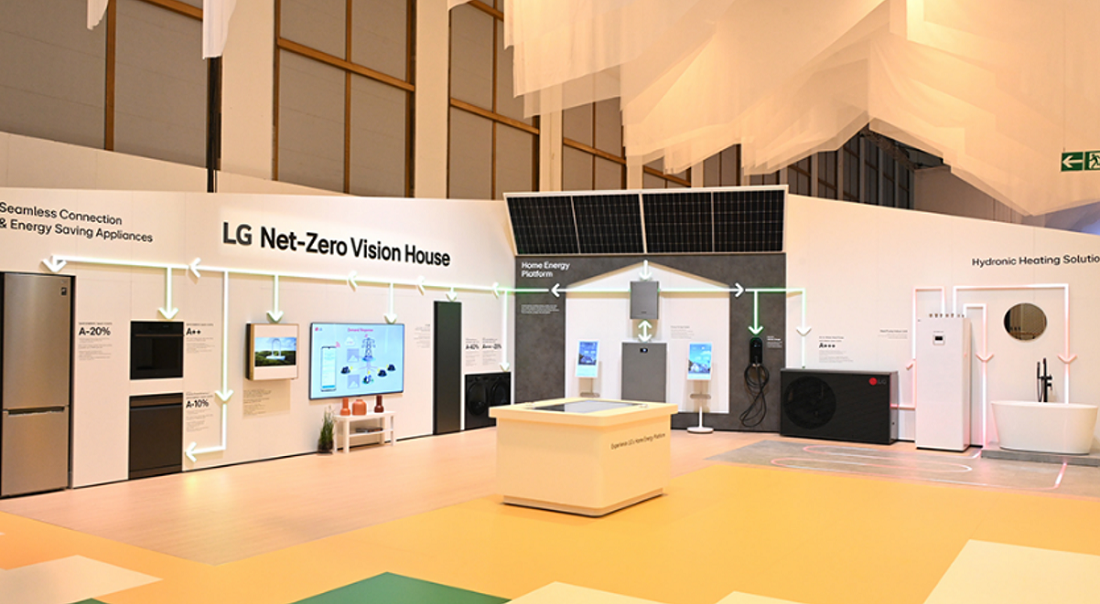 In the booth's NetZero Vision House Zone, LG unveiled its Home Energy Platform; a comprehensive solution for the efficient management of household energy consumption. Users can control LG's home appliances and track a variety of energy usage information through the LG ThinQ™ app.2  Also displayed in the zone were LG's latest bottom-freezer refrigerator, which comes with an A-20 percent energy rating,3 and a sophisticated new dryer boasting an A+++-20 percent energy rating.4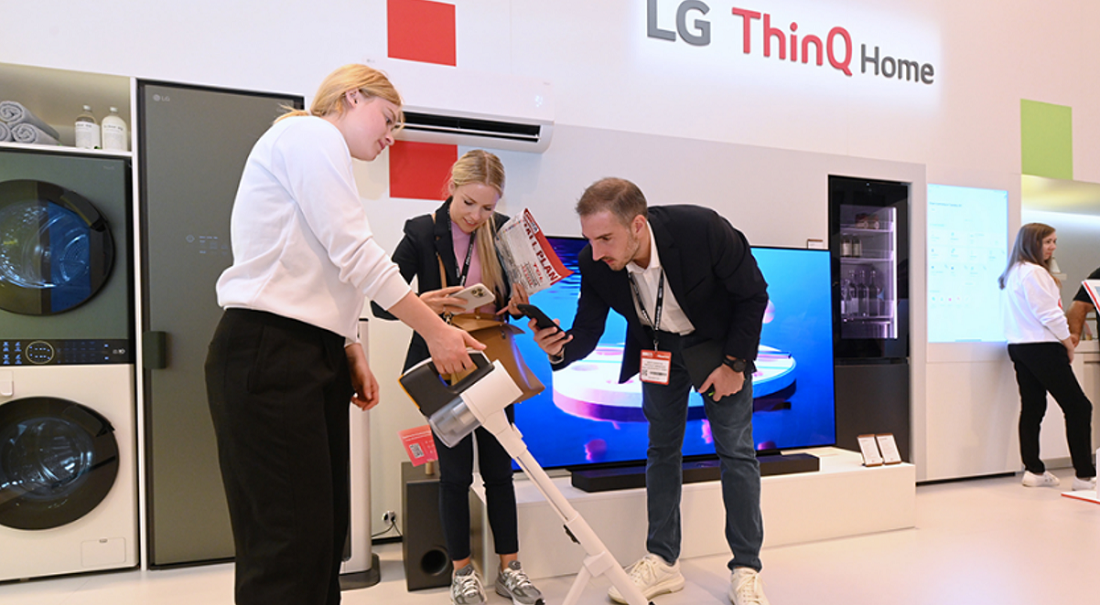 Meanwhile, the groundbreaking Universal UP Kit gave IFA visitors a first-hand look at LG's innovative approach to making its home appliances more accessible. The kit features detachable accessories designed to enhance the usability of LG appliances so that all consumers, regardless of gender, age or disability, can enjoy a first-class user experience.
LG's comprehensive and sustainable IFA exhibition also included the company's built-in kitchen package. Delivering a Better Culinary Life for All, the package includes the QuadWash dishwasher with innovative LG Inverter Direct Drive Motor, and a new InstaView™ oven5 featuring a four-layered glass door that minimizes heat loss. Both products offer A++ energy-efficiency as well as the performance and convenience that have made LG the first choice of consumers all over the globe.
To learn more about LG's sustainable and inclusive innovations, and its commitment to realizing a better future for all, stay tuned to LG Newsroom.
# # #
1 The European Commission revised its home appliances energy rating standards in March 2021. As part of this, a new energy label ratings system for dishwashers was introduced, with ratings running from A to G instead of the previous scale of A+++ to D. For reference, visit link.
2 Availability for App services may vary depending on version and region.
3 Based on household refrigeration/freezer energy efficiency class according to Regulation (EU) 2019/2016. LG's new bottom-freezer is 20 percent more energy efficient than an A-rated model within the same product classification.
4 Based on energy consumption testing of household tumble dryers, conducted in accordance with Regulation (EU) 392/2012. LG's new tumble dryer has an annual energy consumption of 116kWh (based on use of Cotton+/Cupboard/Energy program).
5 New cooking appliances come with an energy label by the European Commission showing their energy efficiency class. These range from A+++ to G for range hoods and ovens. For ovens, these ratings are based on their energy efficiency. For reference, visit link.