September 8, 2023
LG OLED Lights up Seoul With Artistic Elegance
Seoul is shining brighter than ever in September thanks to the inspiring artworks brought to life by LG OLED. With inspirational art collaborations being unveiled across the city, LG OLED is again shedding light on its endless potential as the ultimate digital canvas for artists, courtesy of unmatched picture quality and unique form factors. This ongoing project underscores the premium TV brand's unwavering commitment to giving people the opportunity to experience the wonders of art across the city.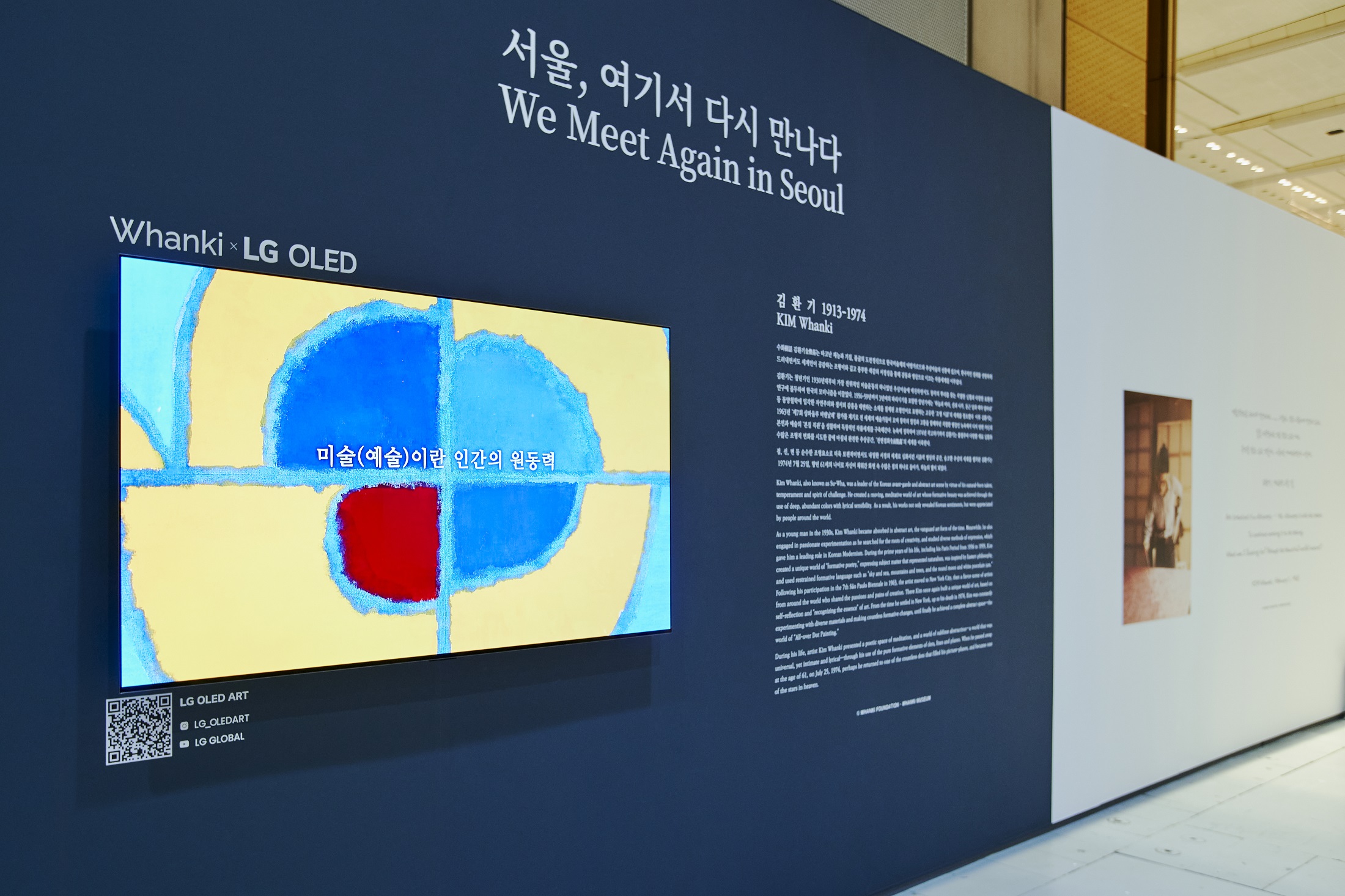 Having experienced the international art fair as the Global Partner of Frieze LA, Frieze New York and Frieze London, LG OLED is now celebrating its starring role as Headline Partner of Frieze Seoul 2023 (September 6-9) with a special Whanki Foundation collaboration. As part of this partnership, LG is presenting "We Meet Again in Seoul" which features a curated selection of works by master of Korean abstract art, Kim Whanki. Inside the LG OLED Lounge at Frieze Seoul, twelve original artworks by this legendary artist are on display alongside five exceptional digital expressions to demonstrate how LG OLED elevates the art experience as the perfect digital canvas.
Among them are Where, in What Form, Shall We Meet Again and 25-III-69 #46 from his final influential years in New York, which both exemplify the unique "dotstyle" he is revered for pioneering. The former, his most iconic painting, uses an ingenious shading method which blends oil paint with turpentine to fill in the dots, resulting in their absorption into the fabric. This technique heightens the depth and evocative emotions of the piece, enabling audiences to feel fully immersed in the intricate nuances of every emotion and profound layer.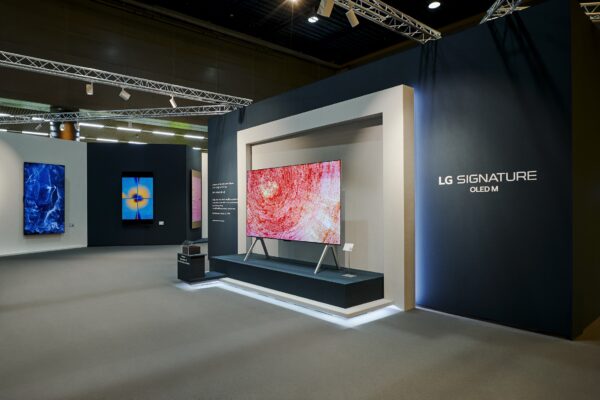 Notably, an unexpected surprise treated visitors to newly commissioned artwork based on 5 Whanki creations. Je Baak, professor of Seoul National University, College of Fine Arts, Mano Ahn, CEO of Ahn Graphics, and Jason Kim, CEO of BESIGN and Verseday, a collective of creators, have come together to digitally expressed these works that are now captivating Frieze visitors with new and unique ways to experience color, texture and light, all made possible by LG OLED TV. This collaboration, featuring artworks reimagined through digital expression, positions LG OLED TV as the optimal digital canvas for artists by unlocking their full creative potential. Je Baak exclaimed how the "LG OLED TV's self-lit nature enables the ultimate expression of colors with light, faithfully portraying every brushstroke of the original artwork," while Jason Kim believes "LG OLED's perfect black lets artists express the original works in flawless colors."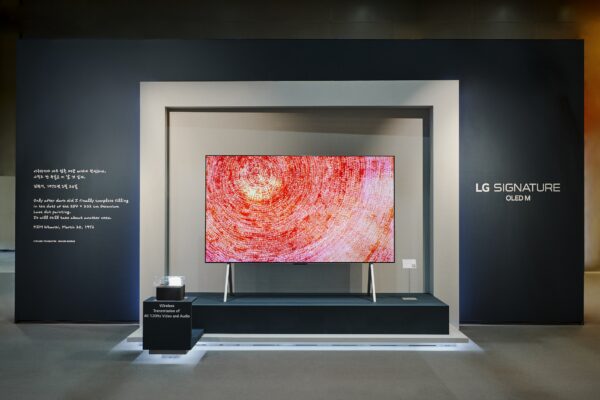 One of renowned paintings by Whanki, "14-III-72 #223," is being reimagined digitally on the LG OLED SIGNATURE OLED M. Perfect for such an occasion, this wireless 97-inch OLED TV faithfully portrays the vividness of each of the thousands of red dots that make this piece so special, while enhancing art lovers' immersion with its advanced wireless video transmission and massive screen.
Beyond its presence at Frieze Seoul 2023, LG OLED is also enriching Seoul's artistic atmosphere across the Han River in Dongdaemun. At Seoul Light DDP 2023 (August 31 to September 10), LG's premium TV brand is introducing BOREALIS, a captivating show of evolving light and color created by new media artist Dan Acher, to recreate the Aurora Borealis night sky from 8 p.m. to 11 p.m. This installation underscores LG OLED's commitment to Seoul Art Week (September 1-10) and its dedication to fostering new dimensions for digital art appreciation.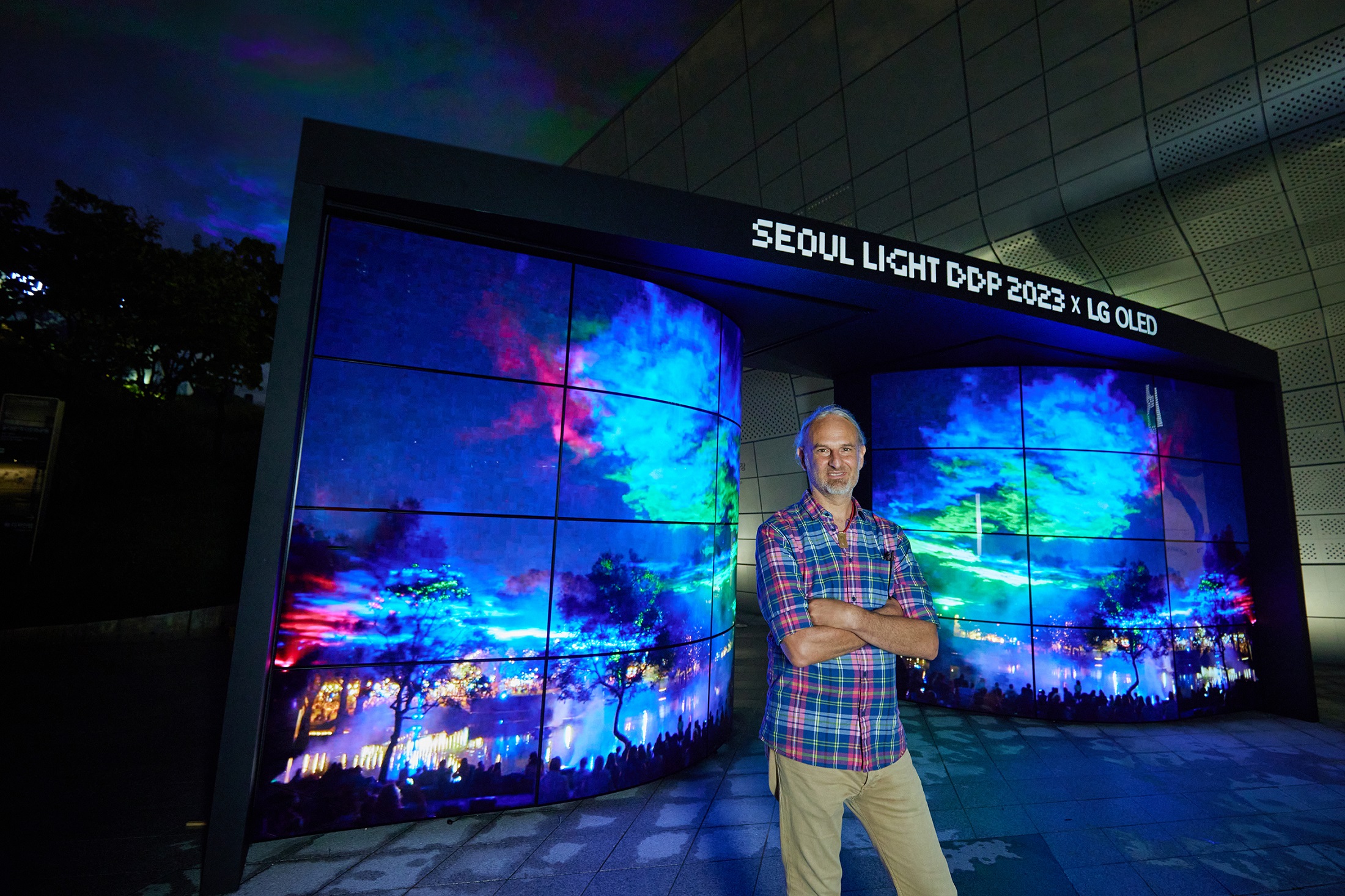 "With Borealis, I try to recreate a natural phenomenon, the Northern lights, in places where it shouldn't be," said Dan Acher. "I'm really happy to be able to present it here in Seoul with the help of LG OLED, as they also seek to create unique spaces where interactions and conversations can flourish. My desire is for people to pause so they can connect with themselves, and explore the connection we have with nature and one another to transcend boundaries."
LG continues to deliver enriching experiences within the art realm, paying attention to the close connection between art and technology through inspiring exhibitions and innovative artist collaborations. For an even deeper dive into the collaborations being forged as part of the LG OLED ART project, stay tuned to the website.
# # #