August 18, 2023
LG's Amazing Micro LED Picture Quality Meets Bang & Olufsen's Artistic Sound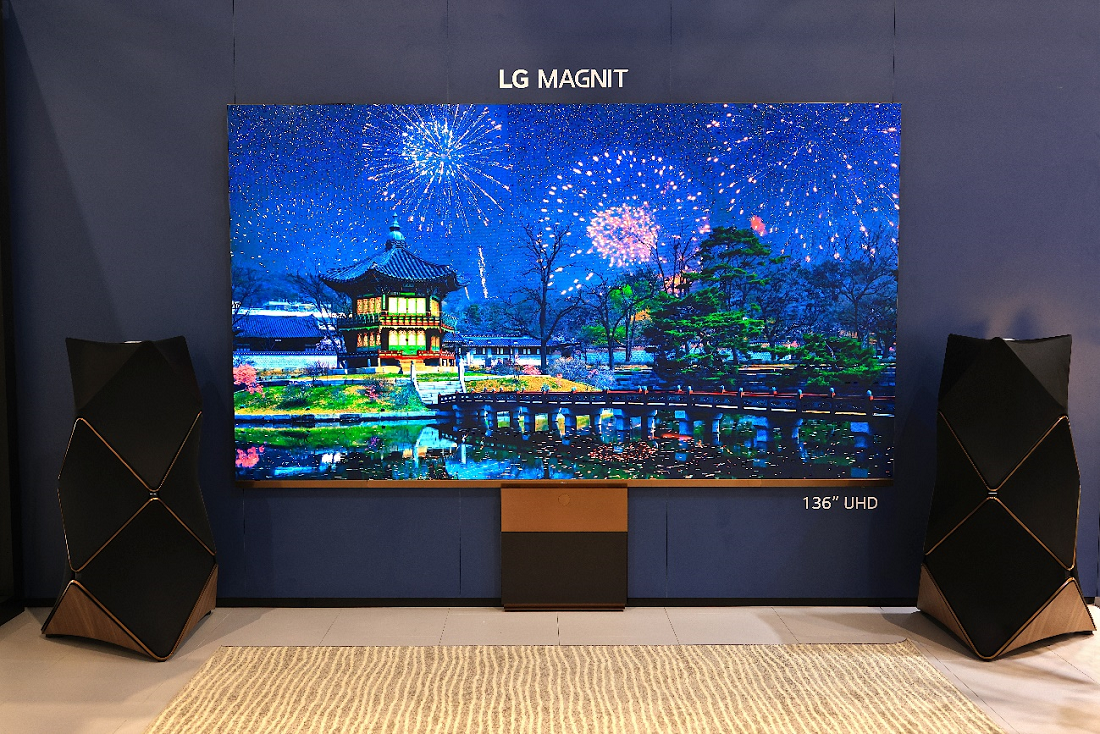 LG is partnering with world-renowned Danish luxury audio company Bang & Olufsen to redefine home cinema.  LG MAGNIT, the groundbreaking Micro LED display, and Bang & Olufsen's flagship Beolab 90 speakers combine to present immersive viewing experiences with ultra-large and incredibly lifelike images and powerful, nuanced sound.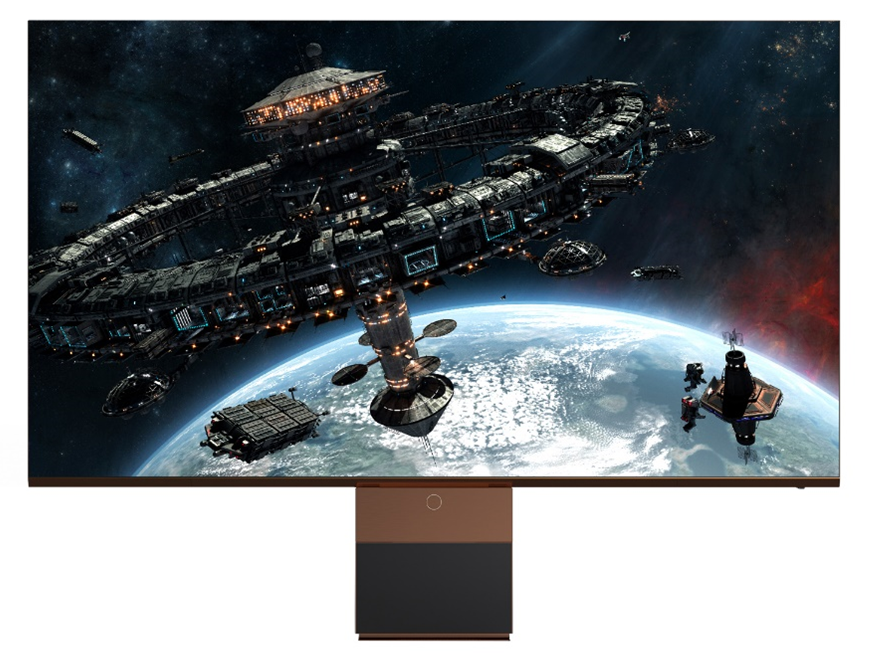 With a sleek, modern design and vivid, ultra-sharp Micro LED picture quality, LG MAGNIT delivers the ultimate in viewing pleasure. Its 136-inch, 4K UHD (3840 x 2160), 120Hz-refresh-rate screen is great for watching movies, TV shows and sporting events – and for admiring artworks – in the privacy of one's home. By combining the performance of Micro LED with convenient features that enhance content enjoyment, LG has created a unique display for those who demand the very best.
While the quality and size of images shown on LG MAGNIT are sure to captivate, so too will the display's elegant, minimalist design. LG's Micro LED solution for the home has a bezel-less screen for immersive viewing experience, and has a sturdy, stylish aluminum frame with a brushed metal finish that complements any interior décor or color scheme. Likewise, the Media Box, which serves as a controller for LG MAGNIT and shares the display's luxurious yet understated aesthetic, harmonizes beautifully with the surrounding environment.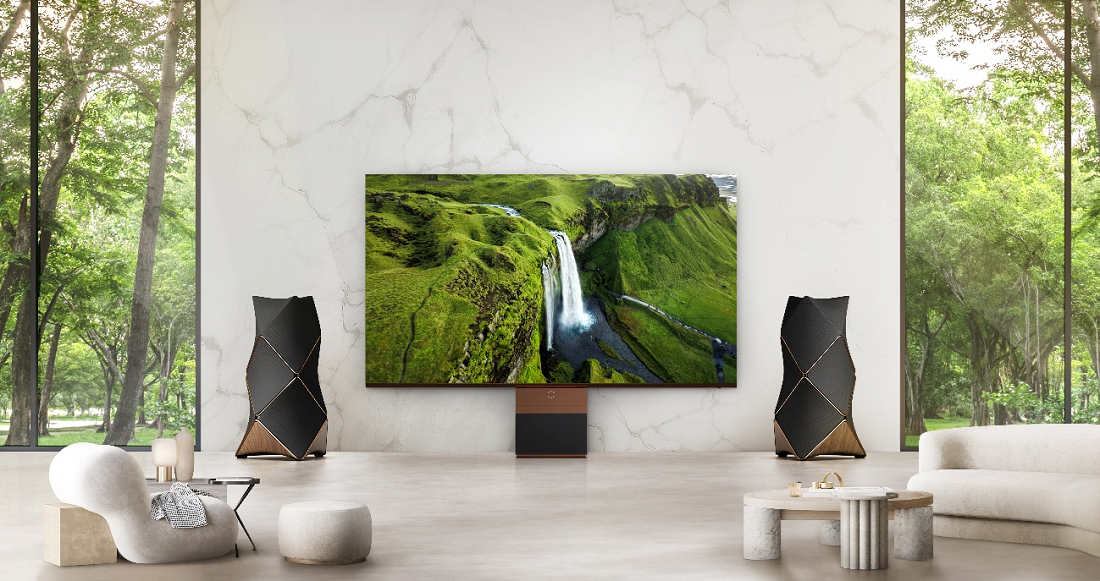 Having produced such a superlative screen, LG tasked itself with finding a sound partner capable of providing an audio solution that could match MAGNIT in terms of design beauty and outstanding performance. Bang & Olufsen – beloved by audiophiles since 1925 – immediately understood LG's vision for elevating the home cinema experience, and knew exactly which of its superior sound solutions would best complement LG MAGNIT: the distinctive, dynamic Beolab 90.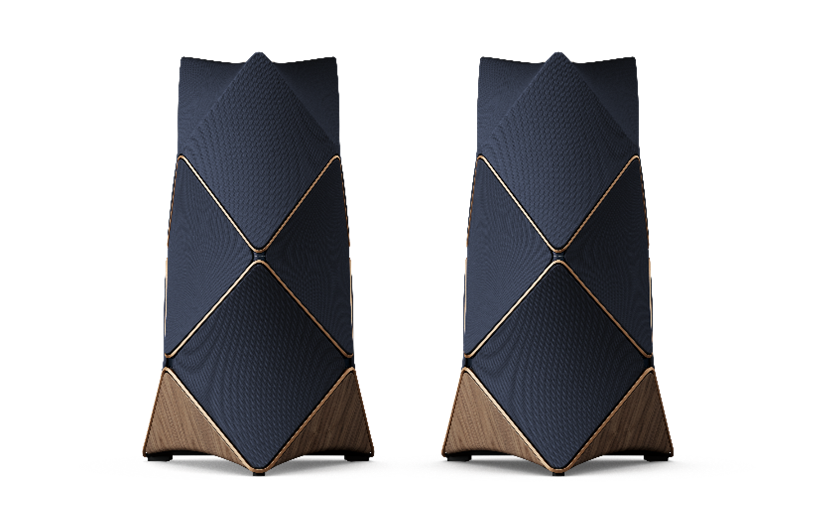 Bundled with LG MAGNIT, Bang & Olufsen's Beolab 90 speakers are the ideal match for LG's Micro LED innovation in both style and performance. An aesthetic and acoustic masterpiece, Beolab 90 boasts an iconic design featuring curved wooden bases, a series of angular facets covered in sleek fabric, and finishing touches of brushed aluminum. The stunning Beolab 90 sits at the top of Bang & Olufsen's range of Beolab speakers, all of which are compatible with LG MAGNIT.
Beolab 90 is a floor-standing speaker that adapts output to the space it is in and the type of audio it is reproducing. With 8,200 watts per speaker, 18 premium drivers, 14 channels of 300-watt ICE power amplifiers and 4 channels of 1,000-watt Class D Heliox amplifiers, Bang & Olufsen's Beolab 90 makes music and soundtracks come to life in a way that few speakers can.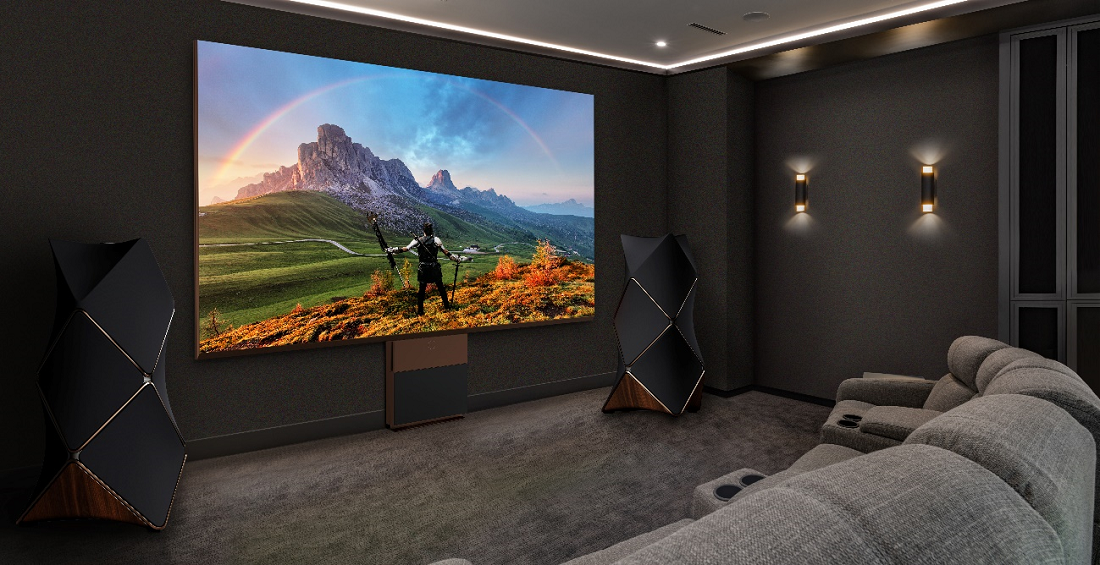 Dedicated to delivering outstanding home cinema and user experiences, LG and Bang & Olufsen conducted several rounds of testing to ensure seamless compatibility between the webOS platform installed on LG MAGNIT, and Bang & Olufsen's software application. Thanks to these efforts, users can now enjoy the convenience of being able to control both LG MAGNIT and Beolab 90 via Bang & Olufsen's remote controller.
The LG MAGNIT with Bang & Olufsen's Beolab 90 speakers is currently on display at international locations. Visitors can experience this pairing at the LG Business Innovation Center in Dubai, UAE, as well as at the Bang & Olufsen store in Riyadh, Saudi Arabia. Moreover, this exceptional combination will also be presented in the Bang & Olufsen showroom in Costa Mesa, California, USA, which is scheduled in September.
# # #