June 14, 2023
First 'Life's Good' Event Brings Smile to Employees
Unveiled this April, LG Electronics' new brand direction and visual identity bring a more dynamic and youthful look to the company's products, services and communications. The new changes highlight LG's positive, affirming message of Life's Good, and can be seen across all manner of physical and digital touchpoints worldwide.
With employees just as important as customers, it was just as crucial for the company that the employees who make up the LG brand could truly feel and experience the newly reinvented brand direction and ultimate goal of making sure Life's Good.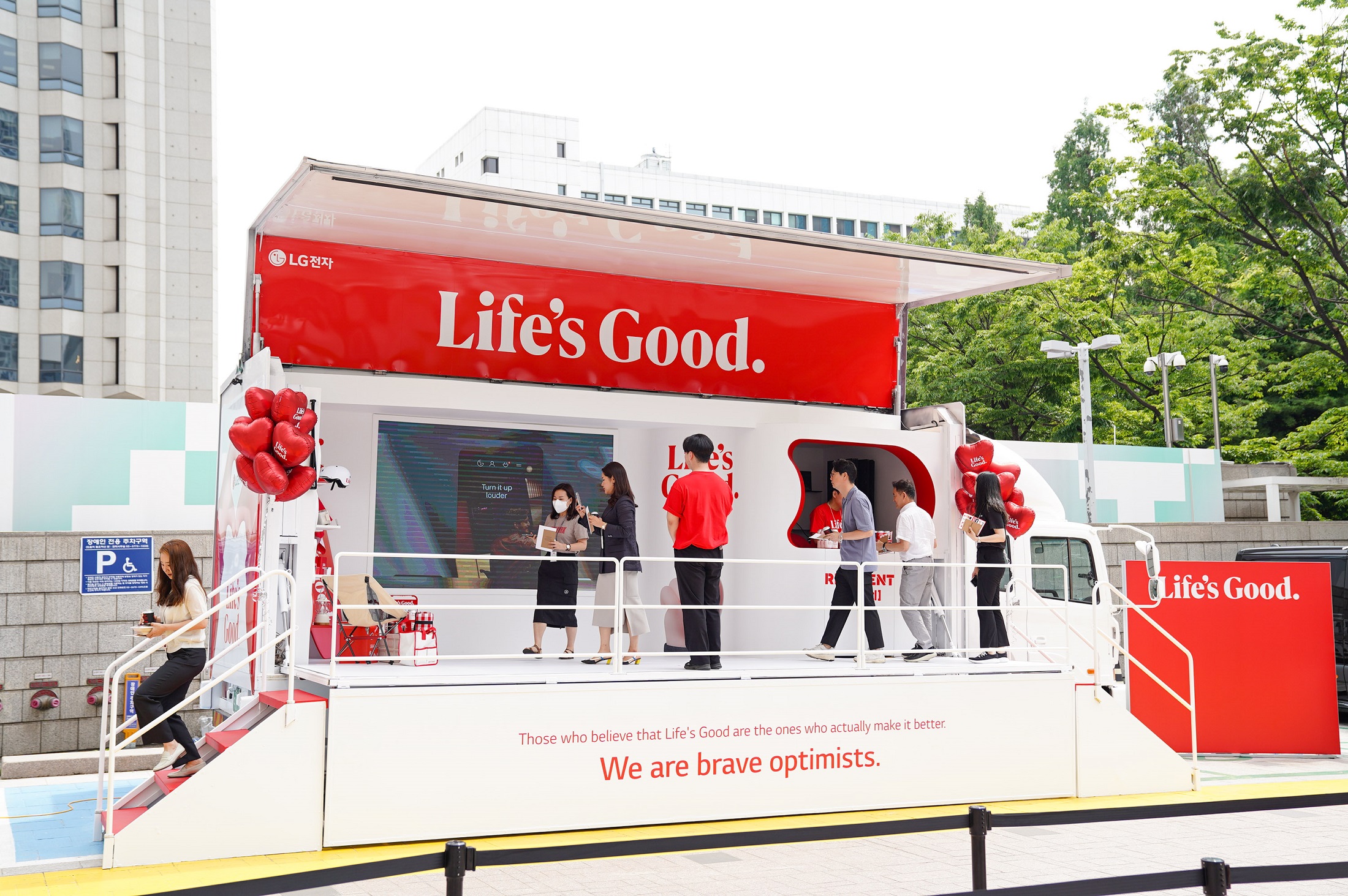 To do this, LG held its first-ever Life's Good event for company employees in South Korea beginning June 12 and running until the end of the month. The offline event was created to promote the brand value pursued by LG, and to provide an opportunity for all local employees – including executives – to gain a deeper understanding of what Life's Good is all about.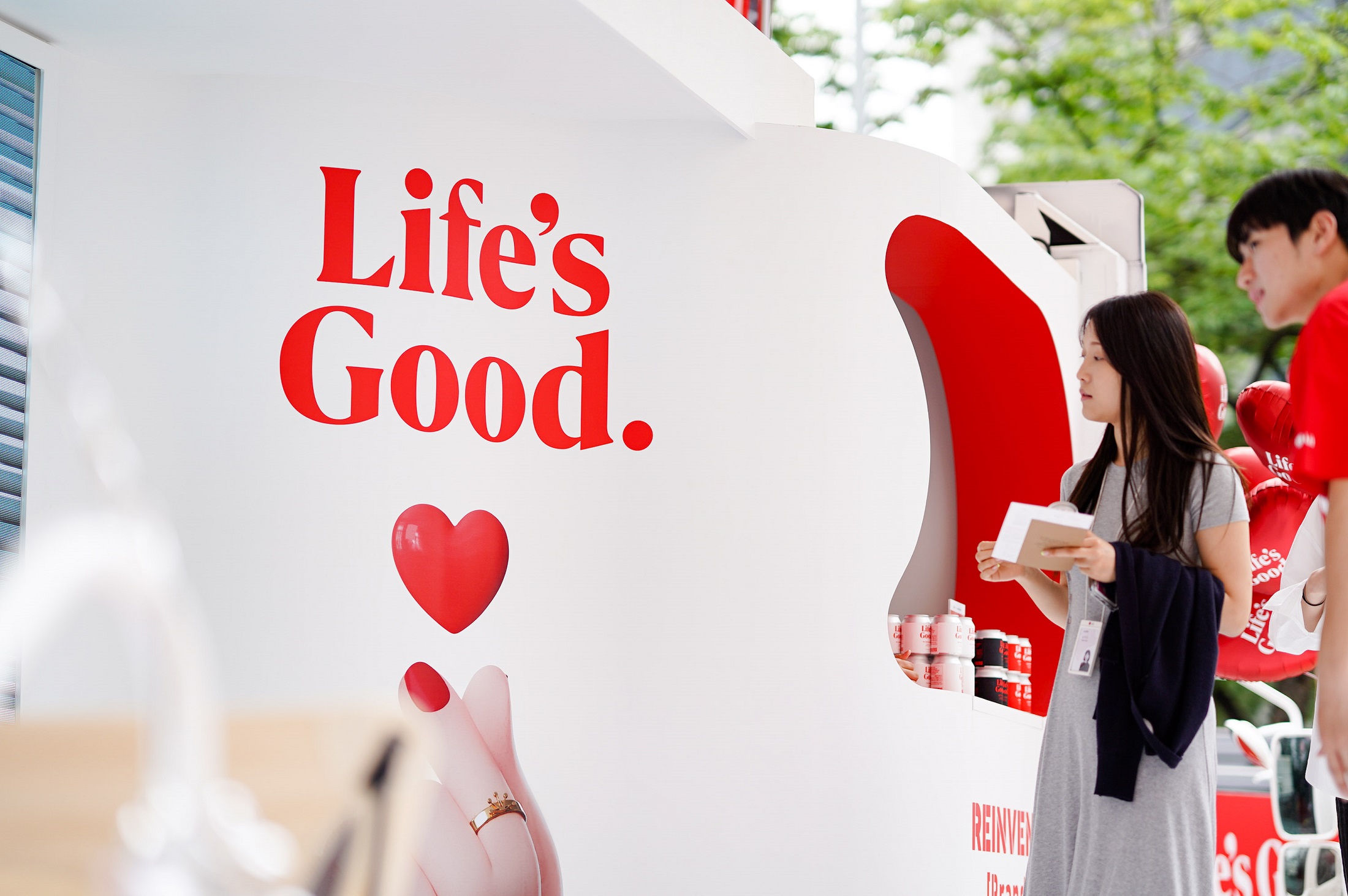 To best remind of the company's philosophy, the Life's Good event was planned around LG's core values. In line with the first value of 'Uncompromising Customer Experience,' the company ensured that the overall quality and design of the event space and goods distributed during the event were of the best quality. Aligned with the value of 'Human-centered Innovation,' the company prioritized creating an event that would be meaningful for all employees. And, following the last value of 'Warmth to Power a Smile,' LG aimed to host an event where all participants could take a break from work and enjoy the moment of 'Life's Good'.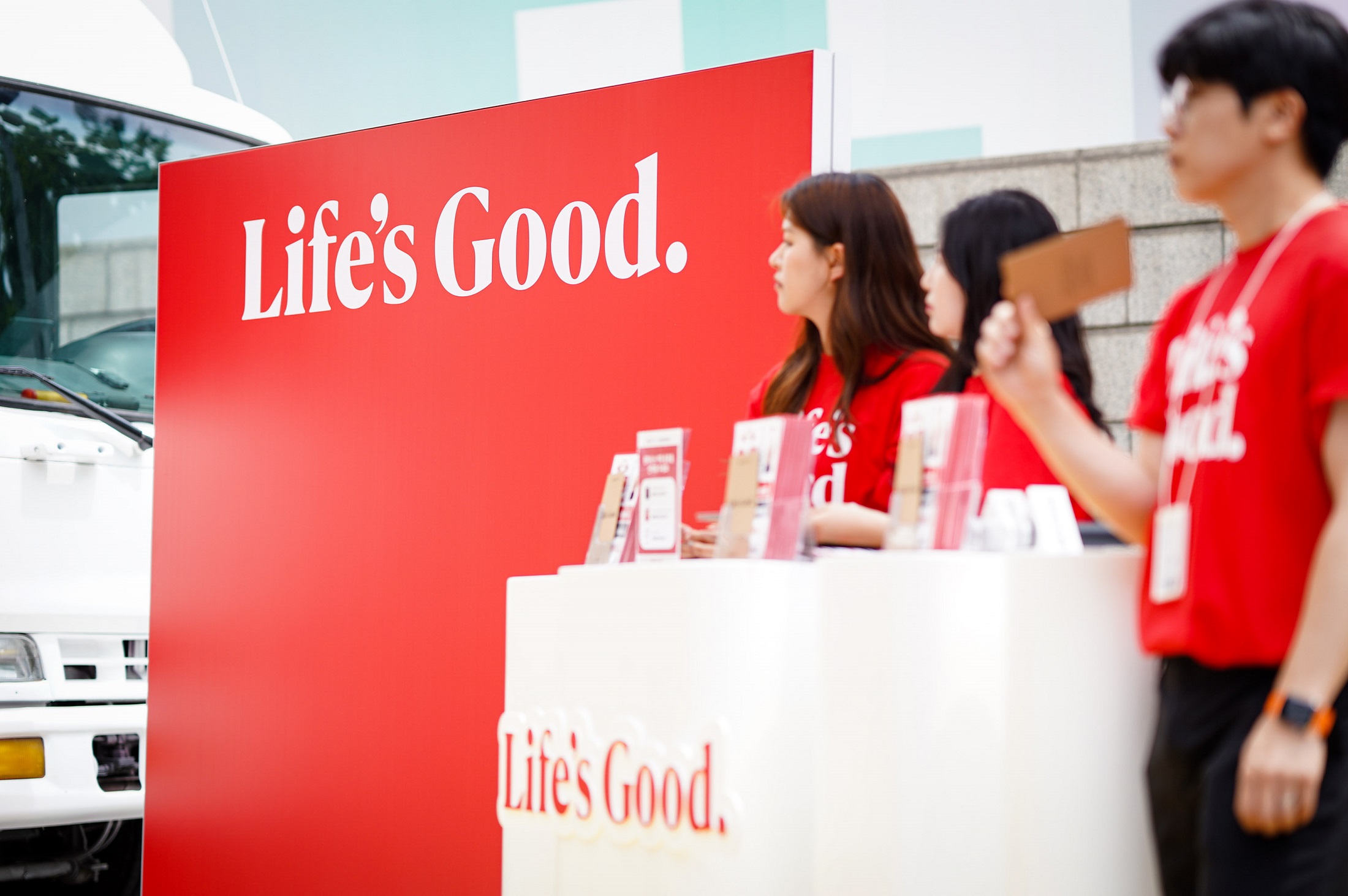 During this month, Life's Good trucks adorned with assets applying the brand's new visual identity and brand direction will tour 11 of LG's South Korean business sites, including LG Sciencepark R&D complex in Magok, the R&D Campus in Seocho and the LG Smart Park production base in Changwon.
At each site, the trucks transform into mobile brand event spaces offering LG employees engaging brand experience programs during their lunch breaks and throughout the afternoons. The trucks also act as giant screens, boasting a large LED display to play a video showcasing the exciting, new visual identity and conveying the company's endless enthusiasm for making life good.
Employees visiting the event zones didn't leave empty-handed, as the Life's Good truck was prepared with a variety of merchandise featuring the Life's Good slogan. Created through a collaboration with a popular coffee brand to ensure the finest taste, complimentary coffee cans were handed out during the event in three different color designs, representing each of LG's core values.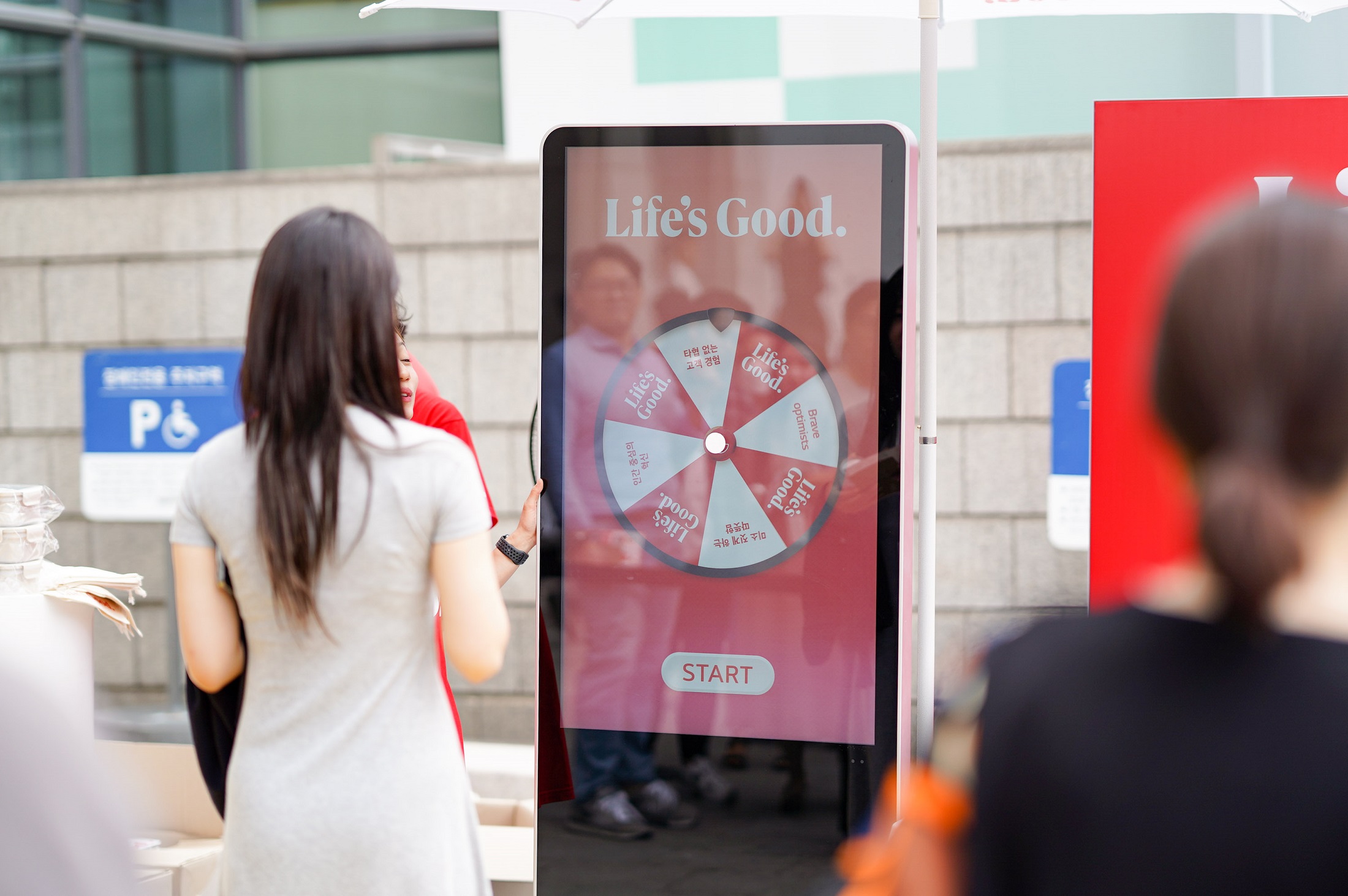 And, through a digital roulette event, participants could play to win goods featuring designs and colors that considered LG's new visual identity, brand value and the season. For instance, there were goods to enjoy the pleasure of life through leisure activities, such as camping chairs, as well as items that reflect the company's core value of warmth to power a smile, such as beach towels that can be used during summer trips. There were also practical goods that considered the current season, such as umbrellas.
At the recently held Life's Good event at LG Twin Towers in Yeouido, LG-branded goods were handed out by none other than LG CEO William Cho. The CEO also took the time to take photos with employees, who were surprised and delighted by his unexpected appearance.
"My hope is that the Life's Good event offers LG employees the opportunity to feel closer to the brand and more aligned with what we strive for as a company," said CEO Cho. "Let's strive to be brave optimists who are continuously taking on and overcoming challenges in order to provide consumers with a better life."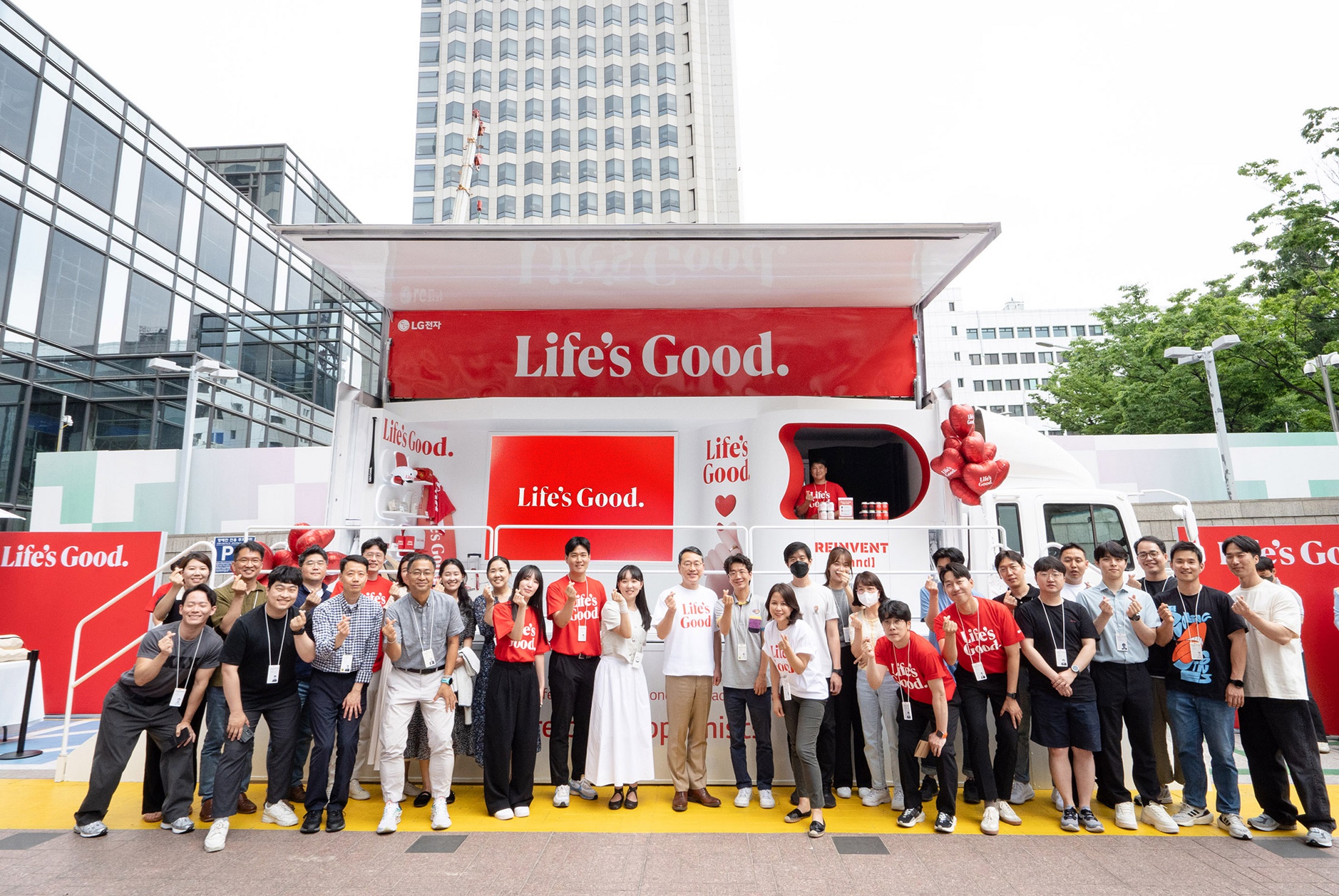 The employees who participated in the event shared their positive experiences of the event. One employee said they have high hopes and anticipation for LG's attempt to become a more active and youthful brand, while another employee said they were moved by the company's view that providing a better life for consumers starts with the happy lives of the people at LG. Another employee shared delight in receiving unique goods symbolizing the LG brand that can't be bought in a store.
Stay tuned to Beyond News to see how LG continues to share its new brand direction around the world!
# # #