April 11, 2023
Achieve Your Fitness Goals and Relax Your Mind: Discover Wellness With LG Smart TVs
Nowadays, more people are making health and wellness a priority. This trend has seen an increased demand for solutions that can help improve mental and physical health. Smart TVs, like those offered by LG, provide a variety of customizable options for those wanting to stay fit and relax their minds – and enjoy premium entertainment – all in the comfort of their own homes.
Whether you're aiming to get in shape with personalized workouts, cultivate calm with meditation apps or sit back and stream your favorite shows and movies, LG Smart TVs have you covered.
Leveraging the latest advancements in technology, the company's TVs make working out at home a lot more convenient, allowing easy access to a variety of tailored fitness apps and programs and the ability to stream workouts from a mobile or laptop to the big screen.
The largest global franchisor of boutique fitness brands, Xponential Fitness brings together the top 10 in-studio brands in one place through their digital platform, Xponential+. From iconic brands like Pure Barre, Club Pilates, YogaSix and CycleBar, Xponential+ delivers a wealth of on-demand and live-class instructor-led content with over 3,000 workouts available – and more than 60 new classes streaming weekly. Users can discover the types of workouts that suit them best, select the level of intensity and duration suited to their level of fitness or fitness goals and enjoy the freedom of being able to work out whenever they want.
Unlike many fitness apps, Xponential+ brings together each of the category-leading brand experiences across a breadth of modalities in one single app, allowing subscribers to enjoy workouts they love at home and also book nearby Xponential Fitness studios available in 16 countries, globally.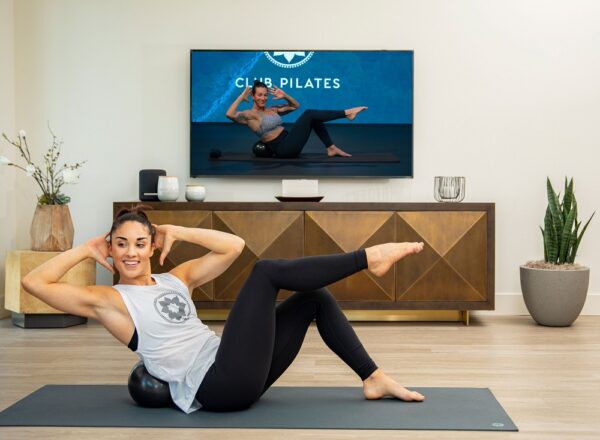 Exercite is a cutting-edge home fitness app that utilizes AI technology to provide real-time feedback on exercise technique, enabling users to optimize their fitness and performance with greater efficiency. Using advanced pose detection thanks to camera compatibility and exercise recognition algorithms, the app accurately tracks key body points throughout each movement, giving users immediate feedback on their form and overall progress. Exercite will also introduce an element of fun competition and friendly rivalry, letting users enjoy game-like solo or group workouts where ranking points are at stake.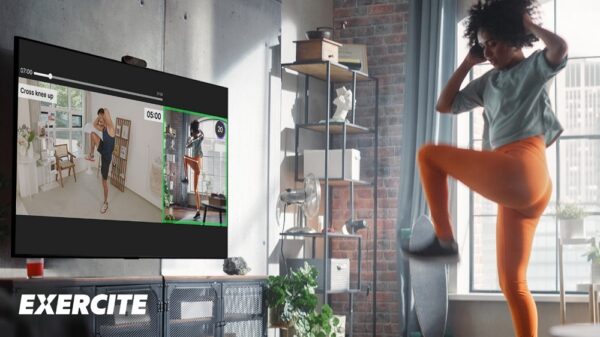 Another great option on LG Smart TV is FlexIt, a platform that provides a customized user experience through camera assisted live one-on-one sessions with top fitness and wellness professionals. FlexIt is a powerful tool for reaching and maintaining good health and wellbeing, offering customized programs geared to the needs, lifestyle and goals of each user as well as motivational tips and tricks to help keep them engaged and on track.
The choices for LG Smart TV users looking to level-up their health and wellness don't stop there. They can choose from great subscription workout apps such as Les Mills+ or high-energy options like 305 Fitness.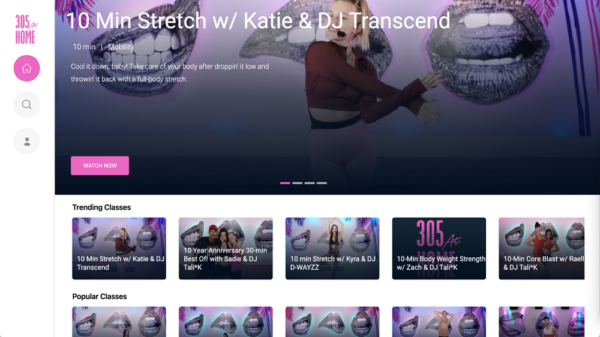 Heralded for their calorie-torching, Miami nightlife-inspired classes, 305, is now available in the LG Content Store worldwide. Classes combine dance moves and music from live DJs with high-intensity fitness interval training to create a 45-minute full-body, effective workout. 305 At Home uses custom DJ mixes and easy-to-follow moves, with classes led by a roster of NYC-celebrity instructors.
LG Smart TVs also support popular meditation apps including Insight Timer, which help set users free from anxiety, stress and poor-quality sleep through an array of uplifting and relaxing content and wellness tools.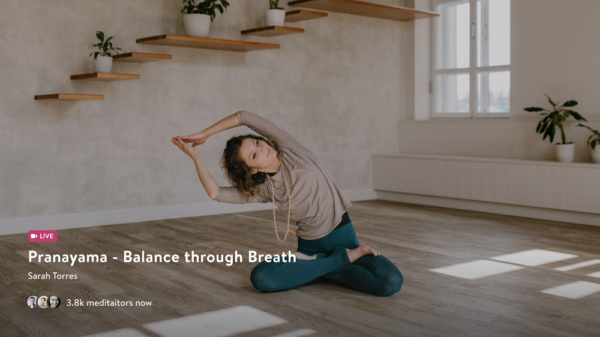 On top of the latest fitness and wellbeing apps, LG Smart TVs present an extensive selection of entertainment services to meet practically any user's personal tastes or preferences.
With a continuously growing catalog of health, wellness and entertainment apps, LG Smart TVs are supporting consumers worldwide to get fit, relax and enjoy a better, more balanced life at home.
# # #