October 25, 2021
Thanking Korean War Veterans in Africa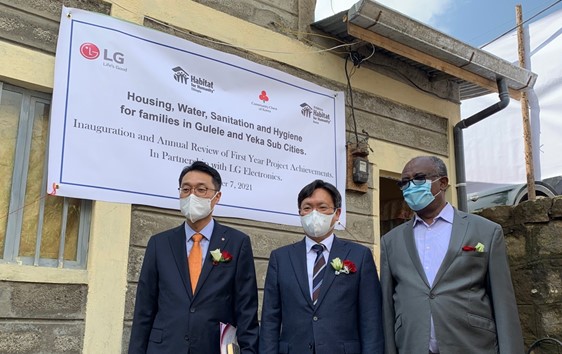 Since 2013, LG has taken a special interest in Ethiopia for its CSR initiatives, from providing technical job skills to cholera vaccines. Starting last year, LG has committed to increase its corporate social responsibility with another huge program to contribute to the social problem of housing.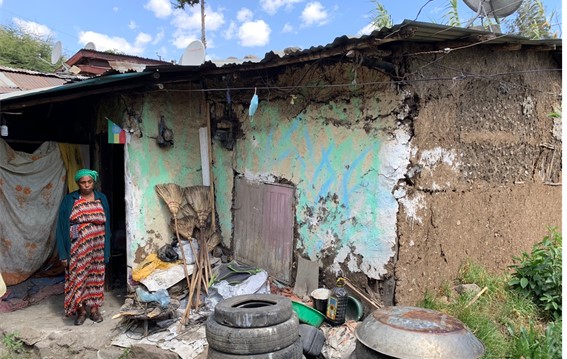 It is estimated that 70 percent of homes in Ethiopia need total replacement, with most of the houses made of wood and mud that are plagued with cracked walls, leaking roofs and dirt floors without proper sanitation and kitchen facilities. According to UN Habitat's World Cities Report 2020, about 66 percent of Ethiopia's urban population still live in slums.
What's more, according to Habitat for Humanity, about 73 percent of Ethiopians don't have access to safe drinking water while 90 percent don't have access to sanitation facilities, posing a dangerous risk as 60 to 80 percent of communicable diseases are attributed to limited access to safe water, inadequate sanitation and hygiene services. Diarrhea is the leading cause of mortality in Ethiopia of children under five years of age, accounting for 23 percent of all under-five deaths or more than 70,000 children a year.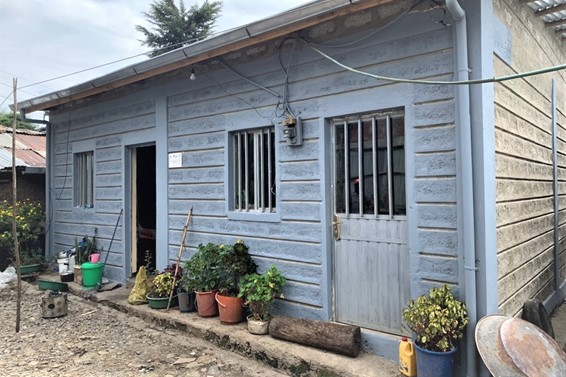 So as part of its ongoing Life's Good: Hope Village campaign in Ethiopia, LG initiated a project to provide comfortable and sanitary housing, improved water, sanitation and hygiene (WASH) to families of Ethiopian soldiers who fought beside Koreans during the Korean War. A total of 13 houses were built with walls and floors made of concrete to resist heavy winds and storms, much sturdier than traditional mud and wood. The two and three bedroom homes all had access to a new communal lavatory and kitchen as well. The new homeowners were presented with keys to their homes at a handover ceremony last month. At the event, South Korean Ambassador Kang Seok-hee applauded LG's initiative in improving relations between Ethiopia and South Korea.
"LG showed that a private company can play a role of public diplomacy by completing this project in a fairly speedy manner," Ambassador Kang said. "I am confident that the friendship between Korea and Ethiopia has become much stronger with the public diplomacy activity of LG."
The Addis Ababa City administration office has also expressed its appreciation for the practical support provided by LG in different social settings and committed to collaborating with LG for the success of all future projects.
LG will continue to engage in various social activities to make sure it can make life better for all and promote mutual growth around the world.
Contributed by LG Ethiopia
# # #