May 17, 2021
Uniting the Middle East With Good Food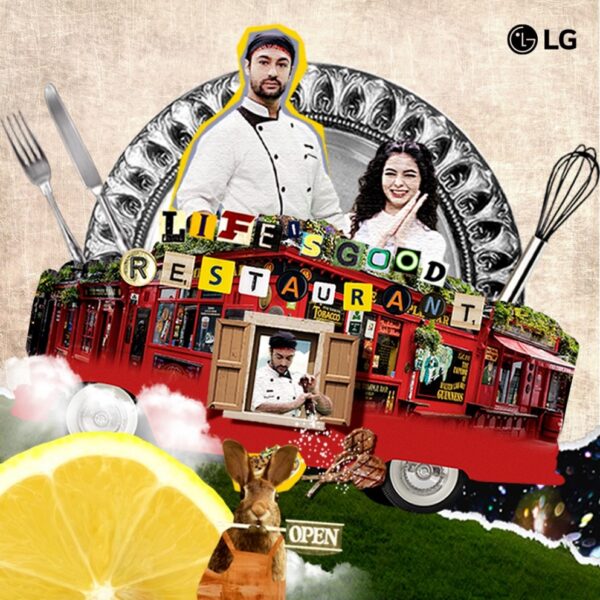 In the Middle East, smartphone apps have become the preferred mode of communication, with 88 percent of the people using social media every day.1 And the pandemic has accelerated this adoption, with 75 percent of those surveyed in the region saying that their time on social media platforms such as Facebook, Instagram, Twitter and TikTok has increased over the past year.2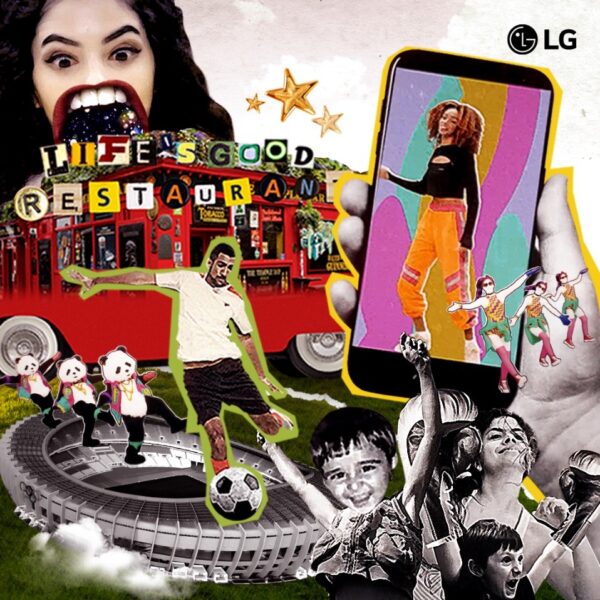 To engage this growing audience in the region, LG's Middle East and Africa office introduced "The Spot", an online space where visitors can enter competitions to win exclusive experiences and amazing prizes to engage digitally-savvy Gen Z fans in the region. LG invited food enthusiasts across the UAE, Saudi Arabia, Iraq, Kenya, Egypt and Turkey to visit "Life's Good Restaurant" inside The Spot to share the stories behind their favorite foods.
Each sumptuous dish is published on social media for followers to peruse and to learn exactly how each culinary creation came to be. LG partnered with renowned celebrity chefs across the MEA region who will judge which inventions come out on top, attempting to re-create the very best for winners at their restaurants or through a convenient home delivery service.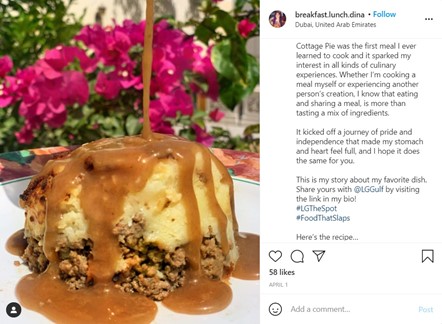 Along with a custom-made meal prepared by a celebrity chef, winners will receive one of LG's diverse collection of state-of-the-art kitchen appliances such as LG NeoChef™ Microwave Oven & Grill or LG InstaView™ Door-in-Door® Refrigerator. During the campaign, Life's Good Restaurant chefs have been actively engaging fans on social media, openly sharing their selection process so fans can feel vested in going along for the journey until the best dish is announced.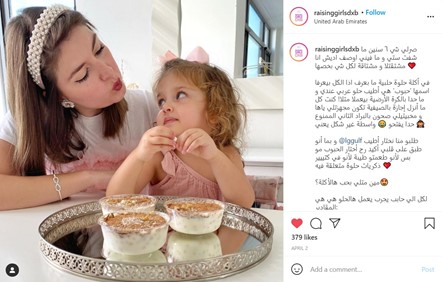 Throughout the year, LG will introduce more competitions and giveaways, covering fields as diverse and engaging as dancing and gaming, and will continue to actively communicate with consumers in the Middle East and Africa and showcase how technology and innovation can make our lives better.
By LG Middle East and Africa Staff
# # #
1 https://www.meltwater.com/en/blog/top-3-social-media-trends-middle-east
2 "Transitioning to the new normal: Middle East Updates." PwC Middle East, 14 July 2020.