April 21, 2021
LG SIGNATURE
A dynamic, contemporary living space oozing with sophistication thanks to the LG SIGNATURE OLED 8K set against an opposing slab of Spanish Marquina Black marble, the perfect backdrop for the OLED TV's SELF-LIT pixels to deliver richest colors and deepest blacks.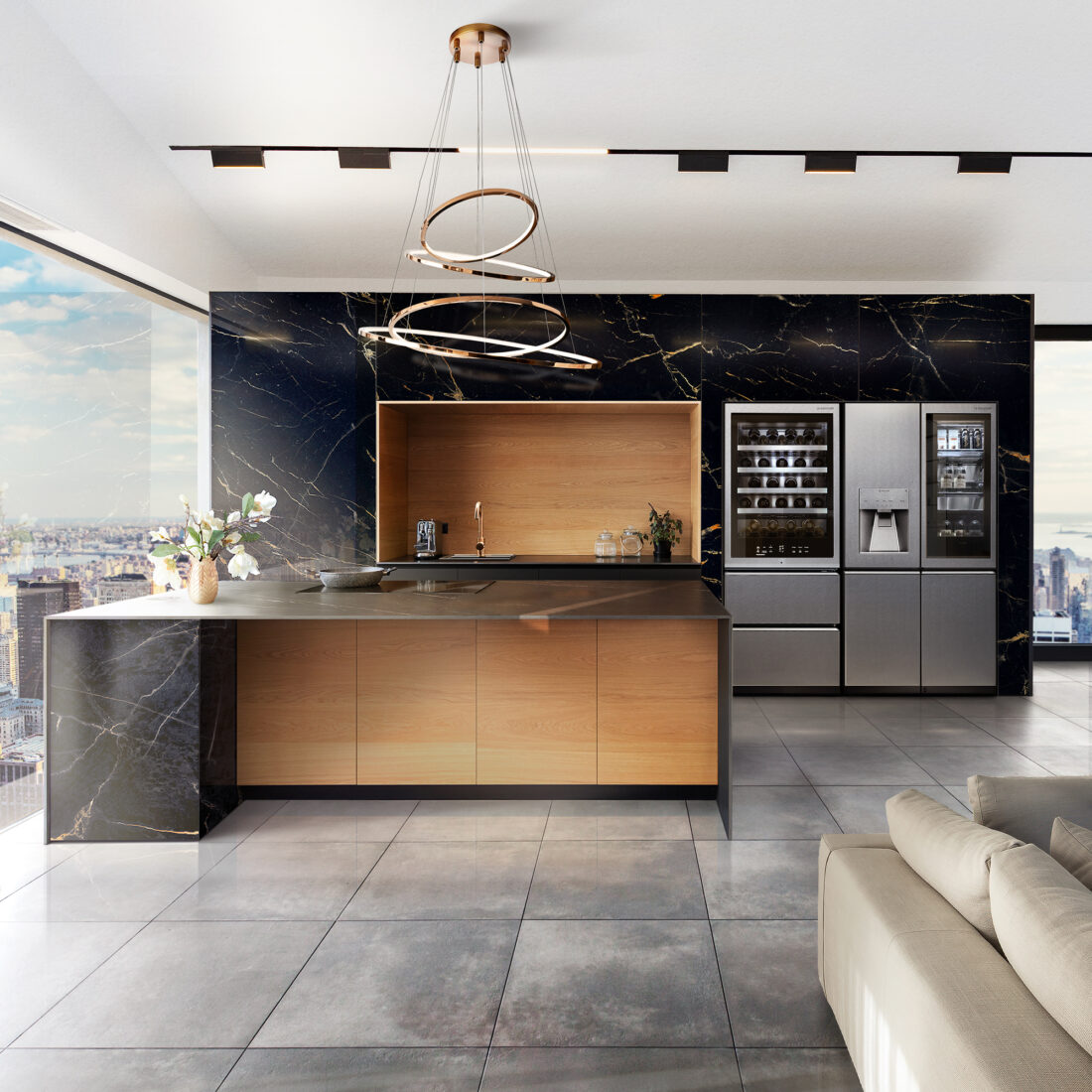 This Nero Portoro marble wall and countertop is the pinnacle of sophistication, the perfect natural backdrop for the textured steel finish of the LG SIGNATURE Refrigerator and Wine Cellar, which breathe innovation into this contemporary space. While the wood and marble bring a sense of classical nature to this modern kitchen, the state-of-the-art appliances have been designed to offer minimalist beauty and outstanding design, with an energy-efficient cooling system that can't be rivaled.
Earth meets metal in this luxurious living space, fusing the unique, high-end characteristics of the Marron Emperador marble floor with the cool steel of the OLED TV's Art Furniture Stand. The 8K resolution of the OLED TV blended with the natural elements of the smooth marble floor giving out the perfect juxtaposition to LG SIGNATURE's technology, offering a superior viewing experience.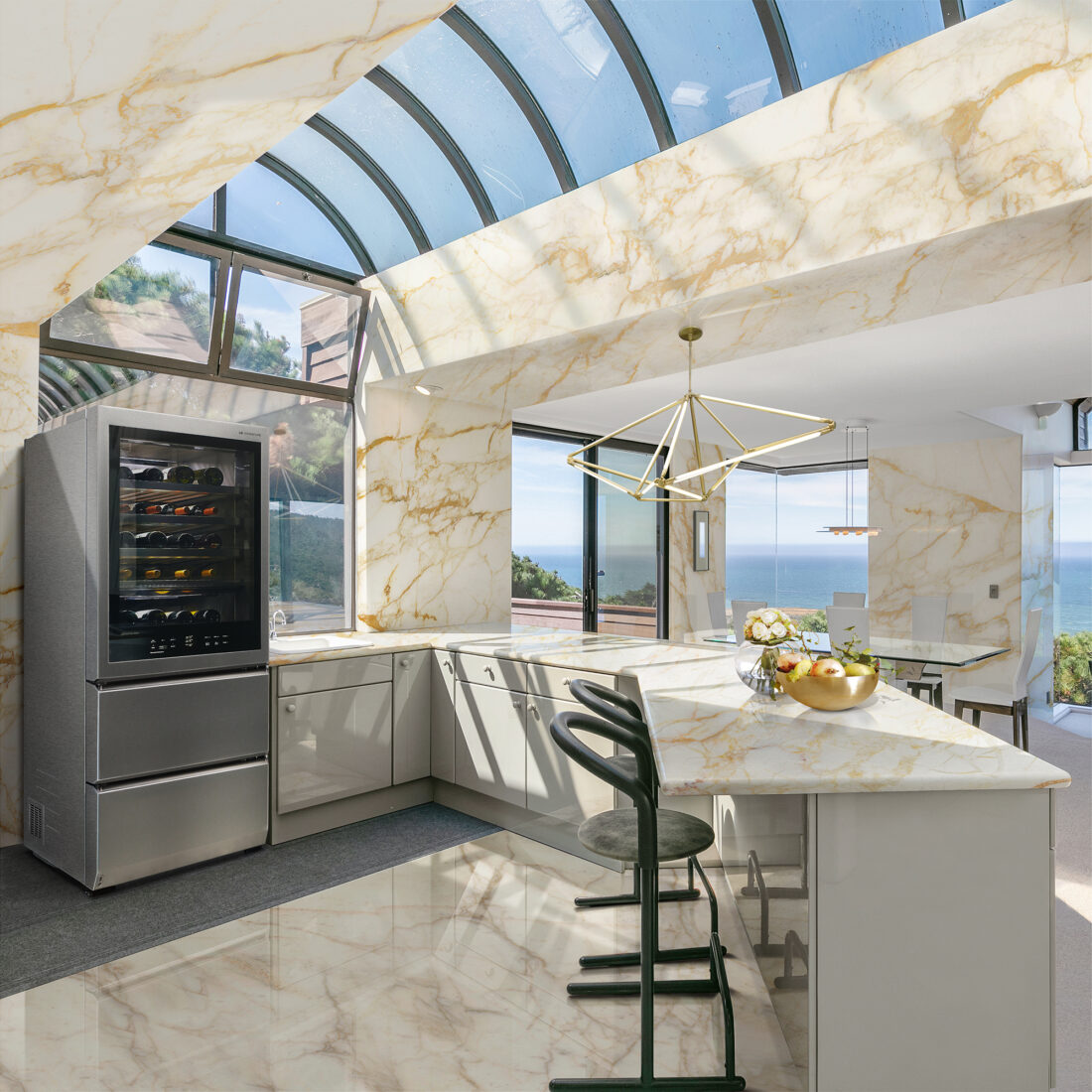 The textured steel façade of the LG SIGNATURE Wine Cellar invites you to turn its darkened InstaView glass transparent with two quick knocks to illuminate the contents, set against the stunning Calacatta marble, known as one of the most rare and exceptional marbles in the world, to bring a sense of the outdoors in, with light radiating from this sun-drenched space.