February 28, 2020
BEST THINGS IN LIFE ARE ALWAYS BETTER WITH WINE (CELLAR)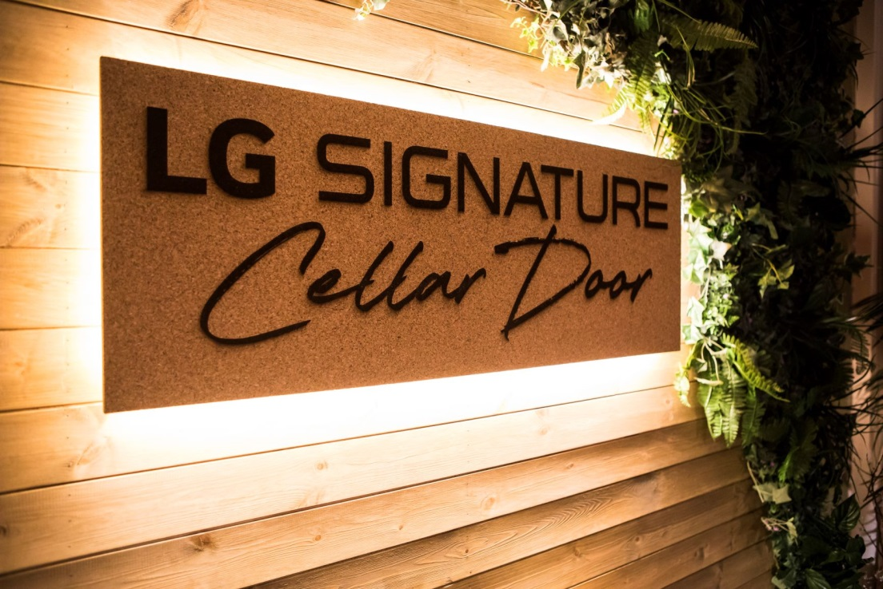 Listening to music, an afternoon spent in the company of friends and family, or a quiet evening alone with a good book or movie are all pastimes that pair nicely with a glass of wine; a drink that has delighted for thousands of years. Those who appreciate a perfectly chilled bottle of wine will appreciate the ability to uncork a bottle that has been perfectly maintained, chilled and aged.
For these oenophiles, LG SIGNATURE Wine Cellar is the perfect companion.
Cellar Door
LG SIGNATURE Wine Cellar is a premium solution boasting precision temperature control, timeless style and a door that swings open with a simple voice command. In advance of its April launch in the UK, LG invited local content creators and lifestyle influencers to its "Cellar Door" event to enjoy one of three immersive activities – each one paired with exclusive wine tasting sessions.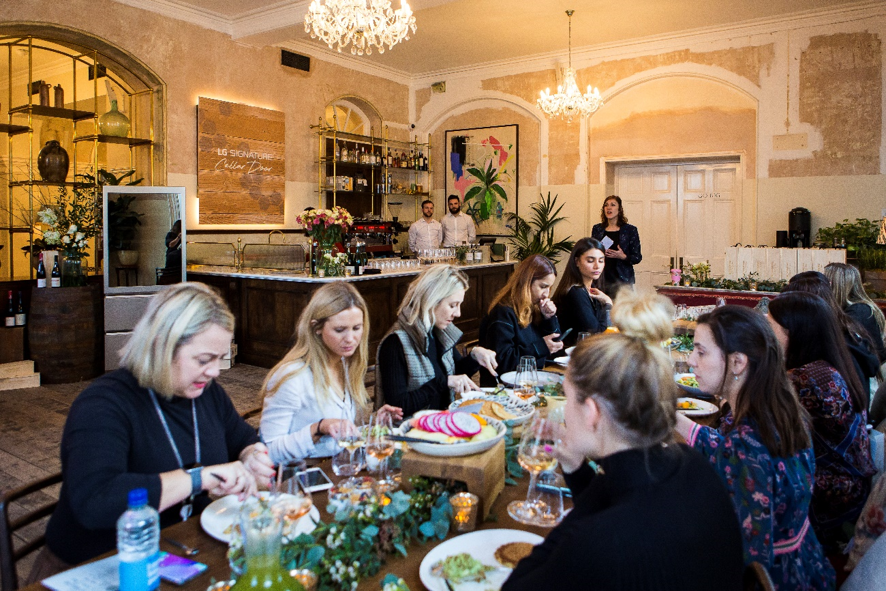 The Old Sessions House, a beautifully restored classical building on Clerkenwell Green in London, was the meeting place for Cellar Door guests. There, the participants were introduced to a selection of fine wines curated by Corney & Barrow, a renowned wine merchant with 240 years' experience and a long history of serving the British royal family.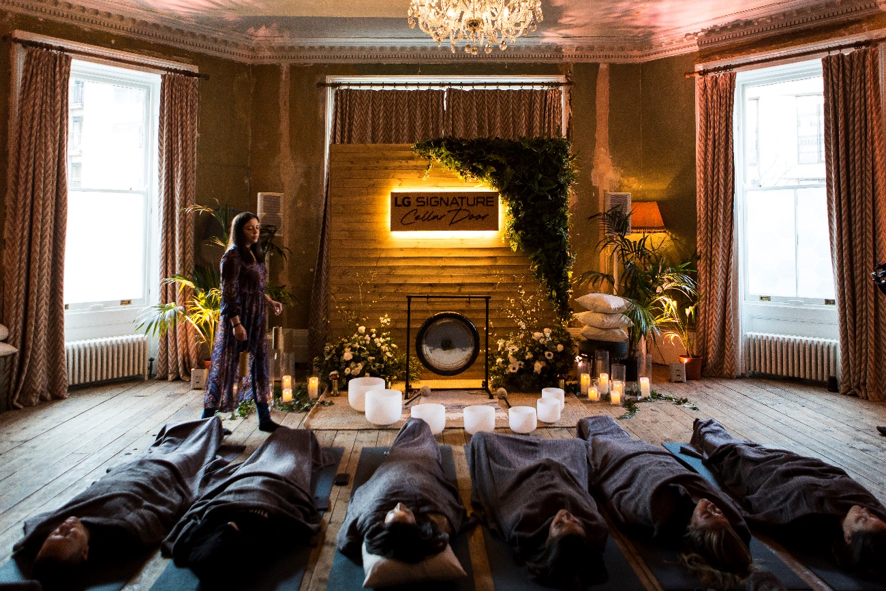 Rise & Wine
The first group enjoyed a luxurious morning routine consisting of a 30-minute sound bath and meditation arranged by one of London's leading sound healers. Sound and sensory healing – the concept of achieving relaxation through a combination of sound and fragrance – has become big news in the world of wellness and has found a very receptive audience in the UK. Following the soothing session, the group was served a delicious, healthy breakfast, perfectly paired with a biodynamic, low-alcohol sparkling wine.

High Notes
The sublime morning experience was followed by an exclusive performance by Benji B, one of the most-respected DJs in the UK and a favorite musical-collaborator of top fashion houses, including Louis Vuitton. The unmistakable sounds of Benji B were complemented by varieties and vintages hand-picked by Corney & Barrow to match the mood of each track.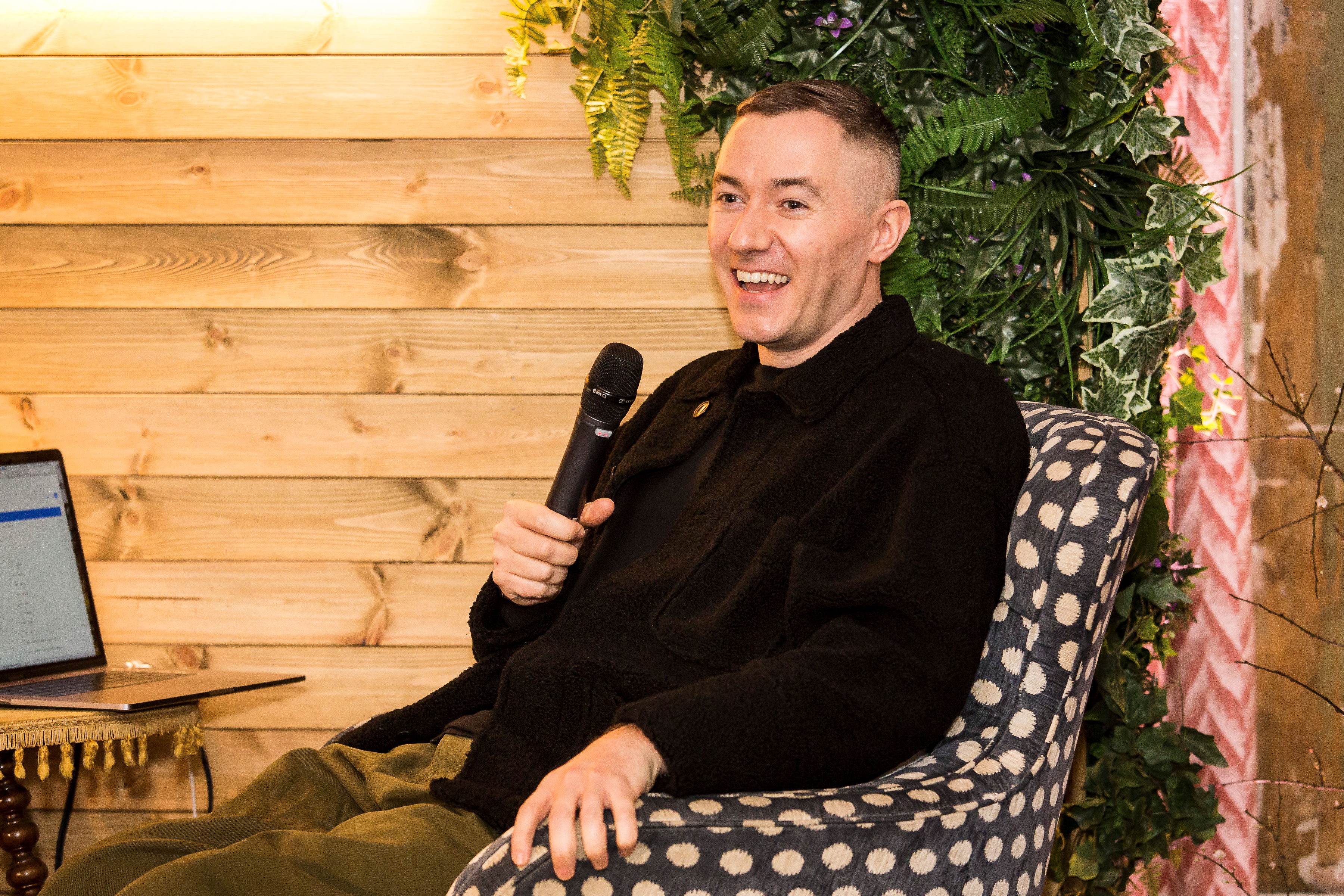 "I need one of these in my studio!" – Benji B
Just as good music elevates mood, the LG SIGNATURE Wine Cellar enhances ease-of-use with the inclusion of the Auto Lift Draw, InstaViewTM and Auto Open Door features.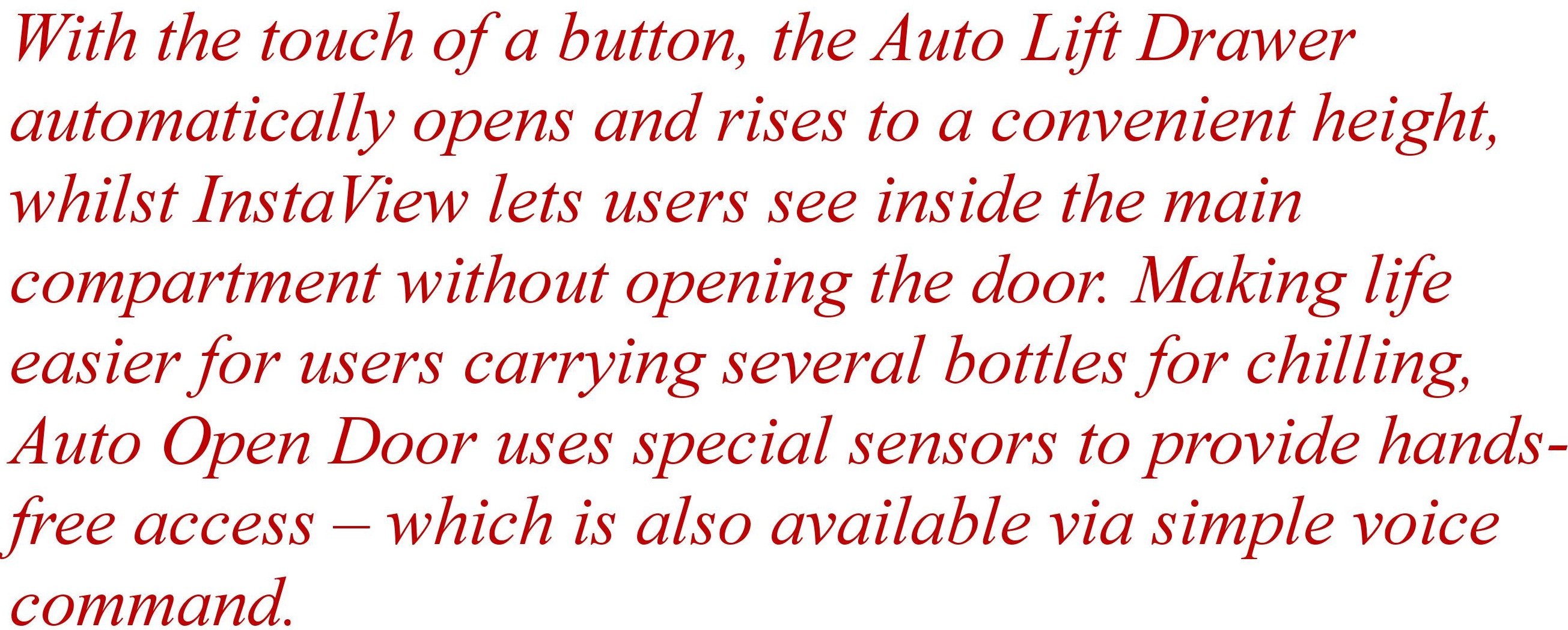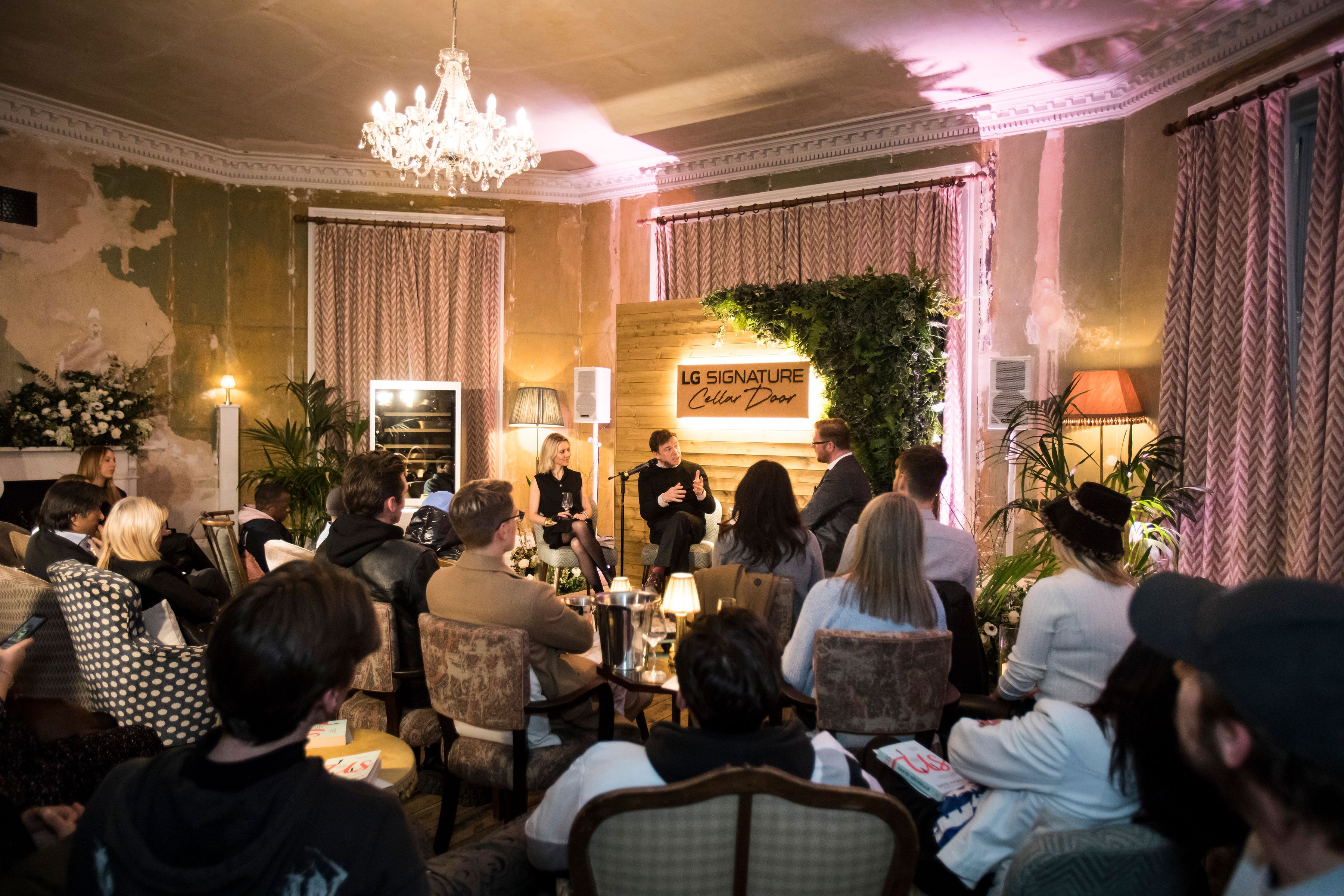 The SIGNATURE Salon
To round out the day, LG brought together writer and founder of London's foremost literary salon Damian Barr, celebrated novelist David Nicholls, and Corney & Barrow's head buyer Rebecca Palmer, for an intimate discussion on life, literature and wine. As the conversation weaved its way through David's widely acclaimed novel Us, guests were served with wines and canapés selected to reflect certain passages from the story, matching the personalities of the book's central characters.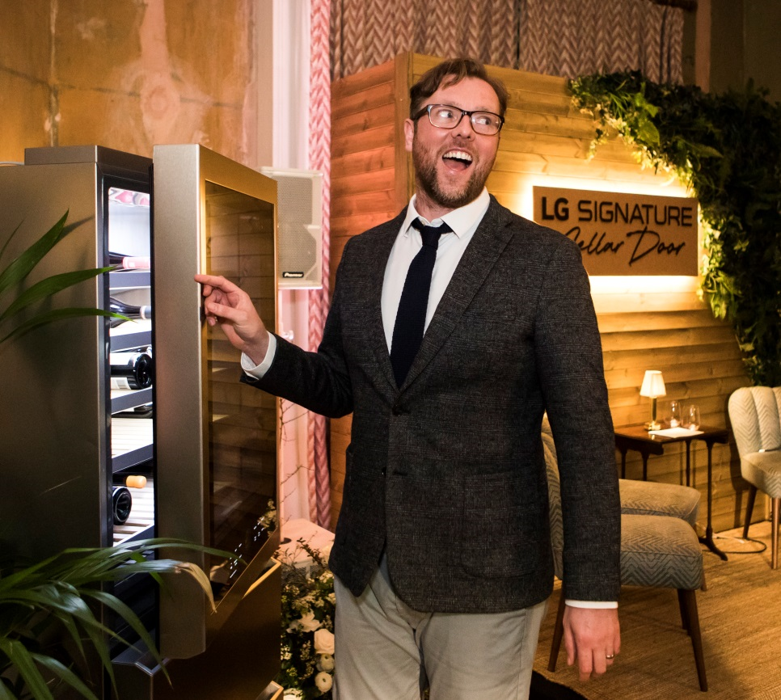 "The Wine Cellar has appeared from the future. It does everything for you except drink the wine." – Damian Barr
Across each of the unique Cellar Door events, the LG SIGNATURE Wine Cellar showcased its ability to maintain the optimal environment for storing wine.

But, perhaps most importantly, the LG SIGNATURE Wine Cellar supports the creation of a convivial atmosphere, and that can help make the best things in life even better.
By LG U.K. Staff
# # #