May 16, 2019
LG BRINGS SOLAR TECH EXPERTISE TO EAGER EUROPEAN AUDIENCE
Few would believe that the world's leading home appliance and television brand would also be a market leader in solar panel solutions. But at Intersolar Europe 2019, LG Electronics made attendees into believers.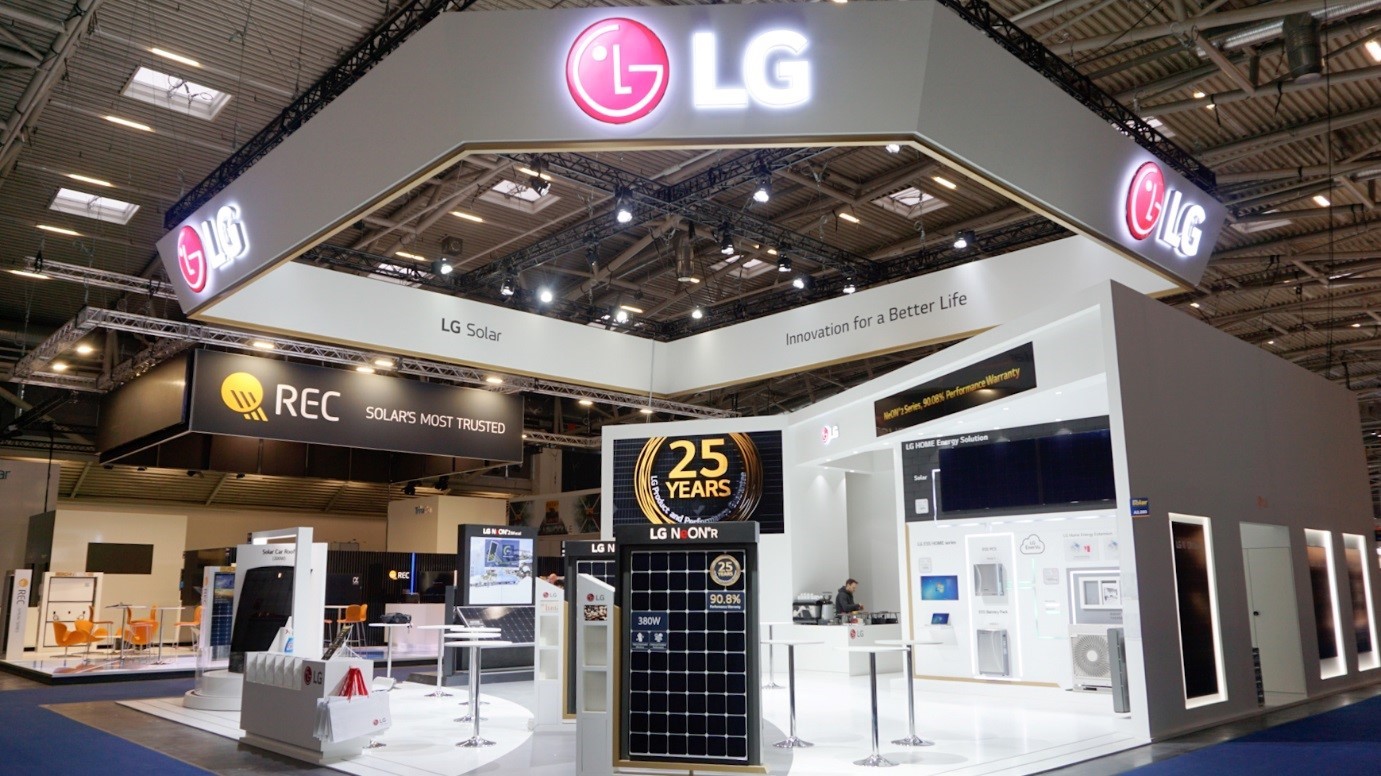 Intersolar provides an opportunity for LG to discuss products with partners and customers all over Europe. This week in Munich, LG is showing off advanced, efficient solar panels such as its NeON 2, NeON 2 BiFacial and Neon R of the V5 series. LG is also demonstrating the ESS Home 8 and Home 10 variants, as well as its LG Smart Energy Package which consists of LG's top of the line solar panels, ESS storage system and the heat pump.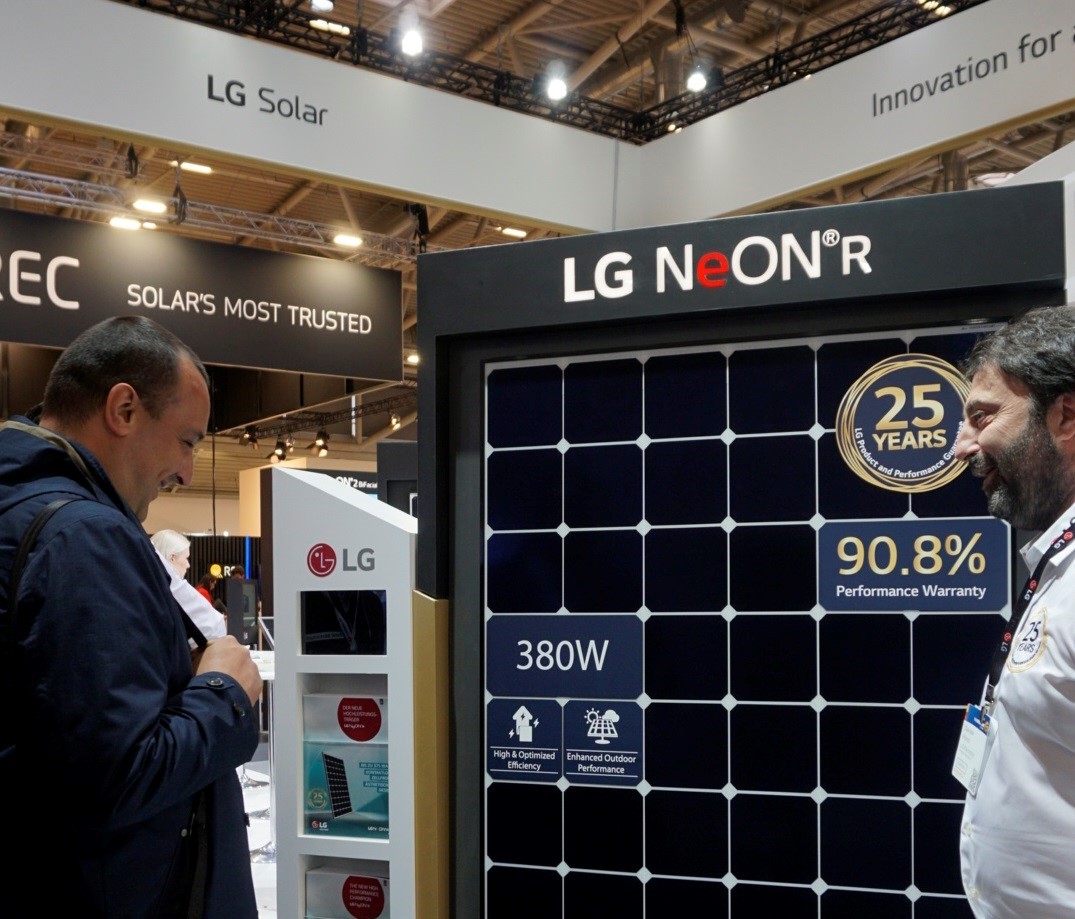 Earlier this year LG introduced its new V5 series module for its LG NeON 2 and LG NeON 2 Black, replacing the A5 series, improving both the performance of weight of the modules. The improved V5 series of the LG NeON R high performance panel is being showcased at Intersolar Europe 2019 for the first time. Like its NeON 2 brethren, the new LG NeON R module is guaranteed to deliver linear performance of at least 90.8 percent performance even after 25 years. What's more, LG has successfully improved the output of its solar panels with the bifacial V5 modules delivering 400 Wp.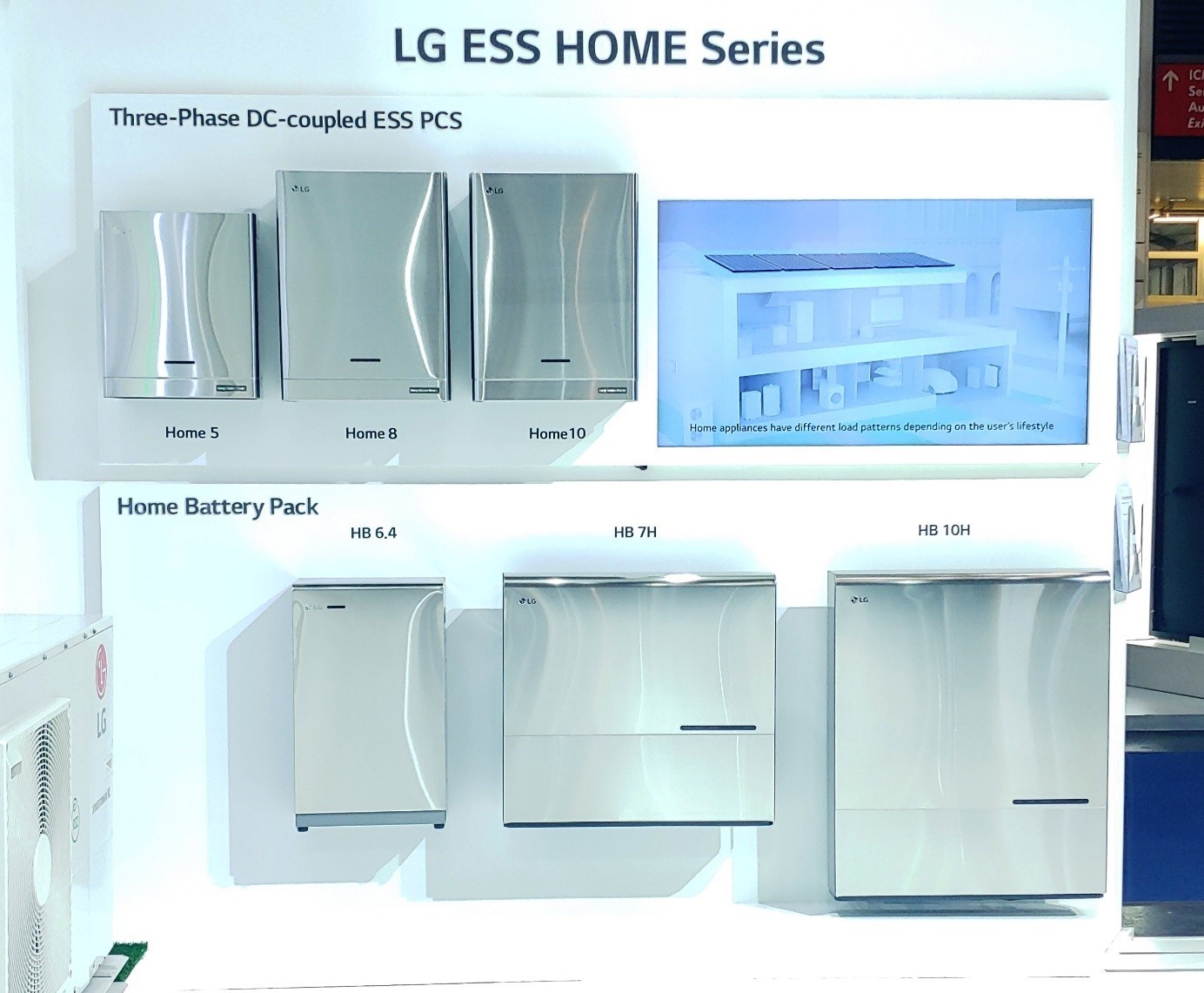 Along with the new solar panels, LG's new Home 8 and Home 10 energy storage systems will be presented alongside the company's existing LG ESS Home 5. LG's DC-coupled ESS stores electricity more efficiently than AC-type ESS units, increasing effectiveness. And LG ESS is equipped with 3 MPP trackers which generate three-phase alternating current so no unbalanced loads occur. There is also an optional switch which can be installed to ensure that the storage system can maintain its power supply even in the event of a power outage. Solar energy can also be stored in batteries of 7, 9.8, 14, 16.8 or 19.6 kWh, all covered by the system's 10-year warranty.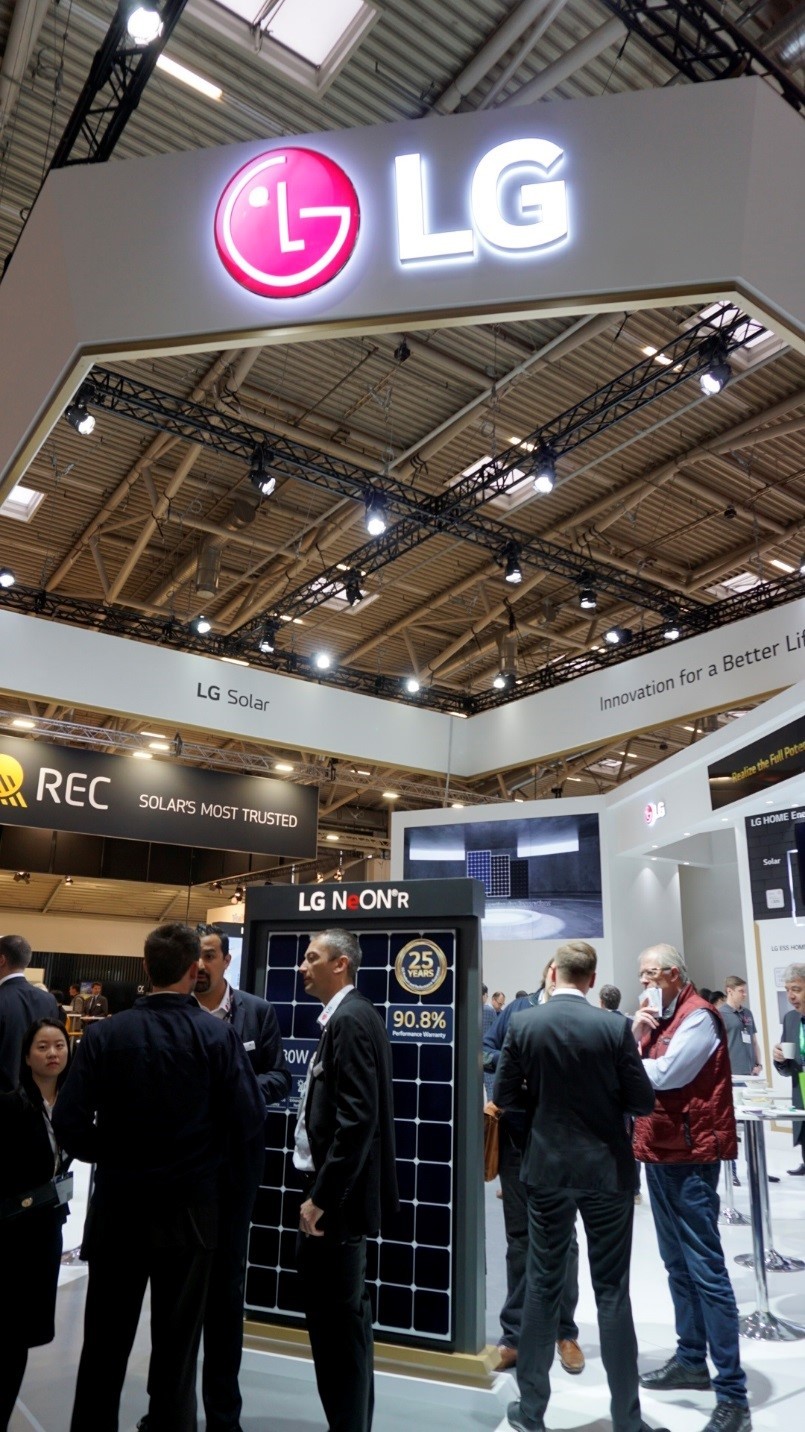 The third new release is the LG Home Energy Package. This latest release in the generation of LG Solar combines the LG ESS storage system with the LG Therma V air-to-water heat pump, opening the possibility of a holistic system for generating electricity and heat from a single source.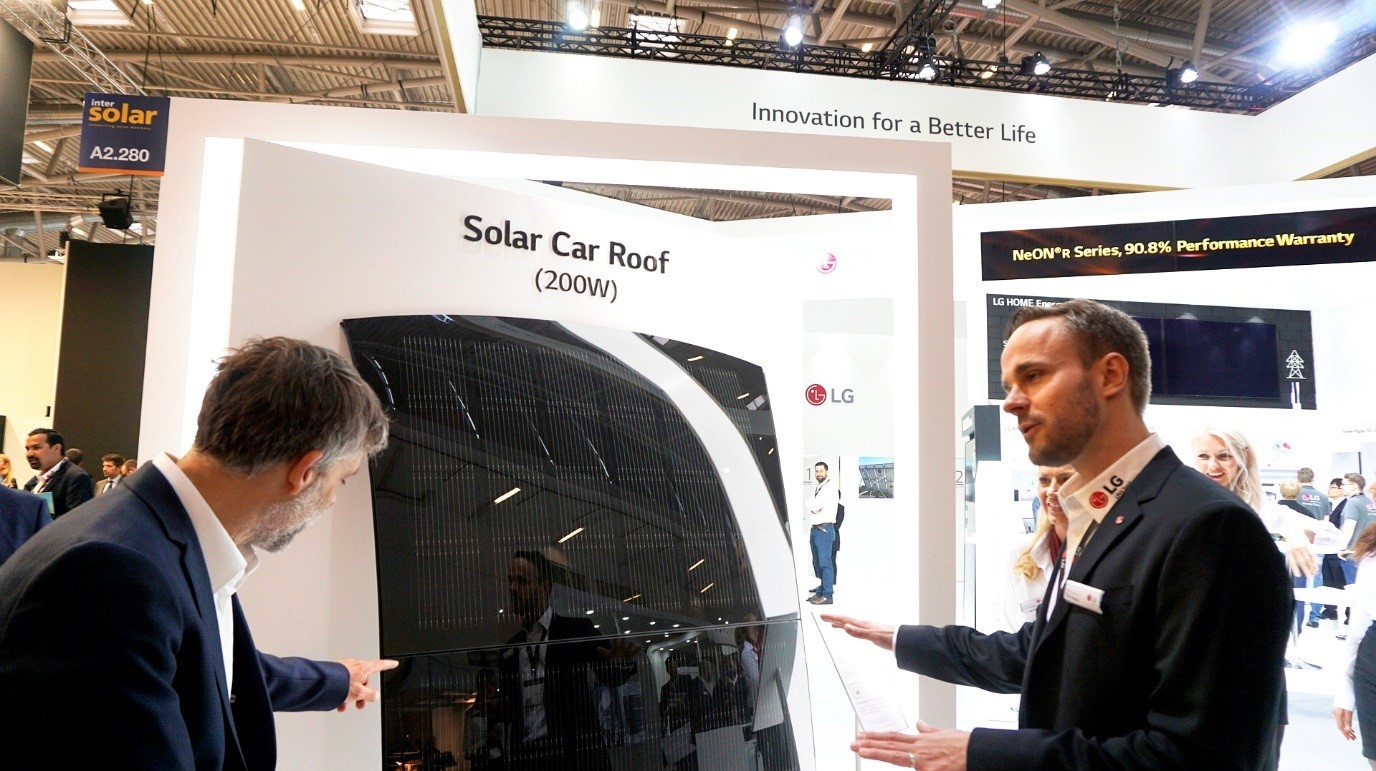 "Our new product portfolio is designed to meet the demand of our customers who are eager to invest in advanced and durable technologies," said Michael Harre, vice president of the EU Solar Business Group at LG Electronics Germany. "We are constantly working to provide the market with well thought-out, reliable and powerful technology for our astute European clients."
LG's complete lineup of solar solutions will be available to view at the LG Electronics stand in Hall A2, stand 280.
# # #