April 22, 2019
LG EXPANDS AI REACH TO RUSSIA IN PARTNERSHIP WITH YANDEX
As part of its vision to make artificial intelligence in the home accessible to consumers all over the world, LG Electronics announced in Moscow that it will be working with Russia's largest technology company, Yandex, to cooperate on AI services development for LG devices in Russia. At the event, LG and Yandex announced the first collaborative product — LG XBOOM AI ThinQ WK7Y smart speaker with "Alice" voice assistant.
The announcement came during LG's annual event in the historical city to introduce its newest products for the Russian market. Hundreds of VIPs joined the invitation-only event to preview LG's newest consumer electronics and home appliances at the Hyatt Regency Moscow Petrovsky Park.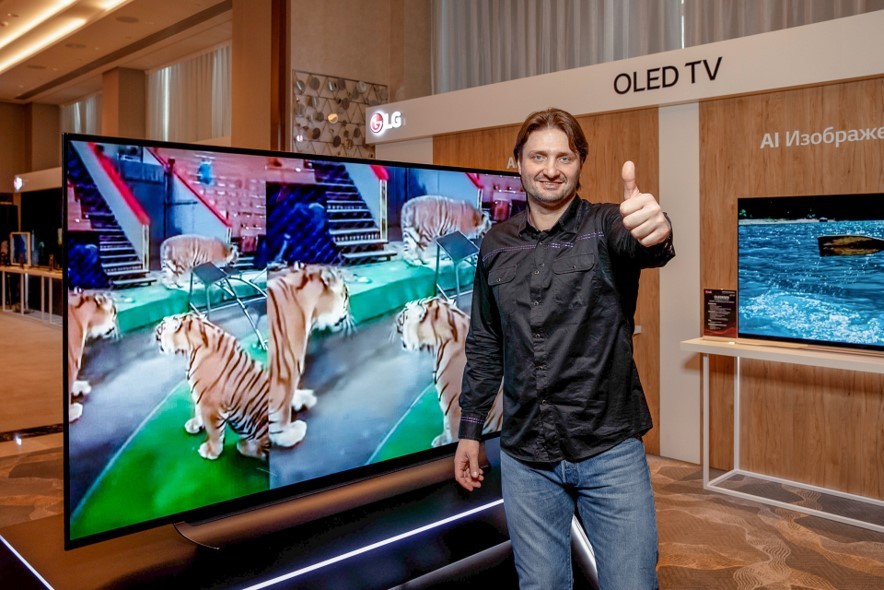 Friends of LG were also in attendance, including the world's youngest ever chess grandmaster Sergey Karyakin, influential Russian interior designer Diana Balashova as well as heavyweight mixed martial artist, sambist and judoka, Fedor Emelianenko, among others.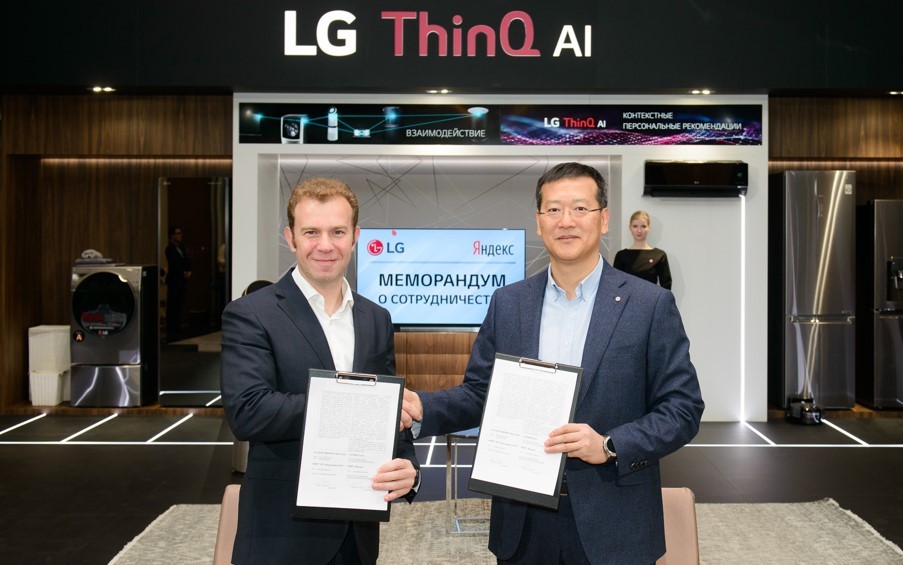 During the event, executives from LG and Yandex inked a memorandum of understanding to cooperate in the development of AI services for LG products in Russia. The first consumer device resulting from this collaboration will be the LG XBOOM AI ThinQ WK7Y smart speaker featuring Alice voice assistant. As with all LG premium audio products, the WK7Y won't just be smart, but will sound great as well with advanced technology from UK-based Meridian Audio, a pioneer in innovative, elegant, high performance audio solutions.
LG's Smart Home concept was the key focus of this year's unveiling event. LG demonstrated an LG AI TV connected to various products such as a refrigerator, washing machine, robot vacuum cleaner and other home appliances for easy and convenient operation from one central location. The advanced voice assistant technology embedded in the TV employs Natural Language Processing (NLP) delivers intelligent voice-activated control and connectivity based on LG's exclusive deep learning technology.
# # #