January 10, 2019
CES2019: LG SIGNATURE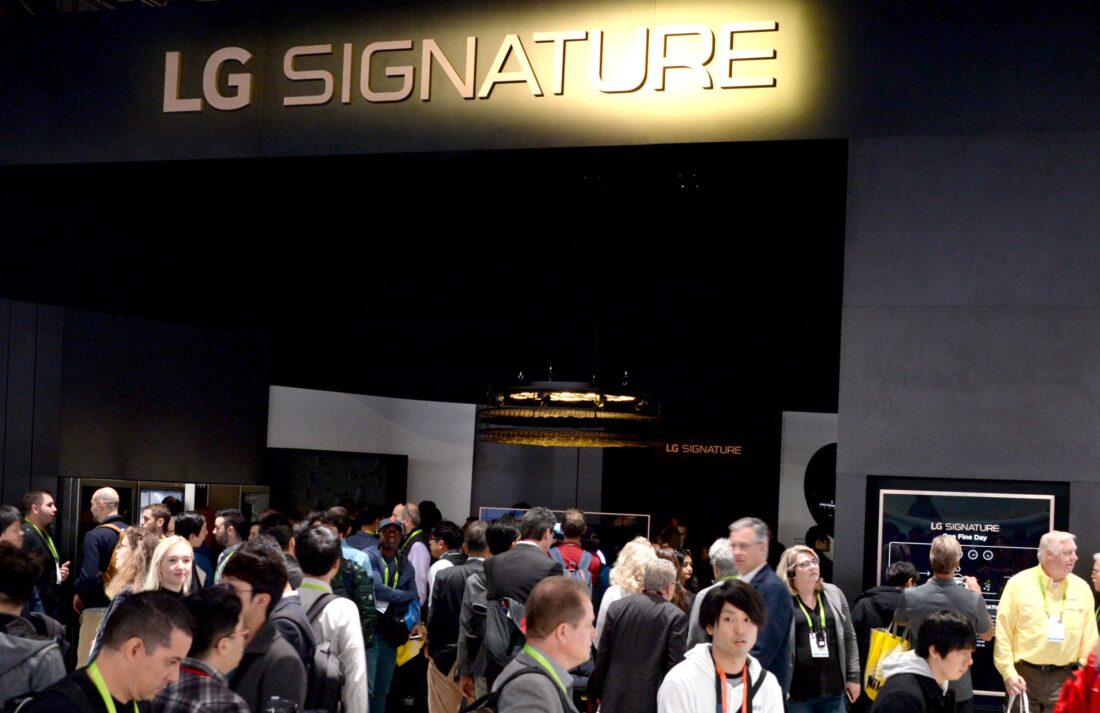 Conference attendees walk around the LG SIGNATURE display zone at CES 2019.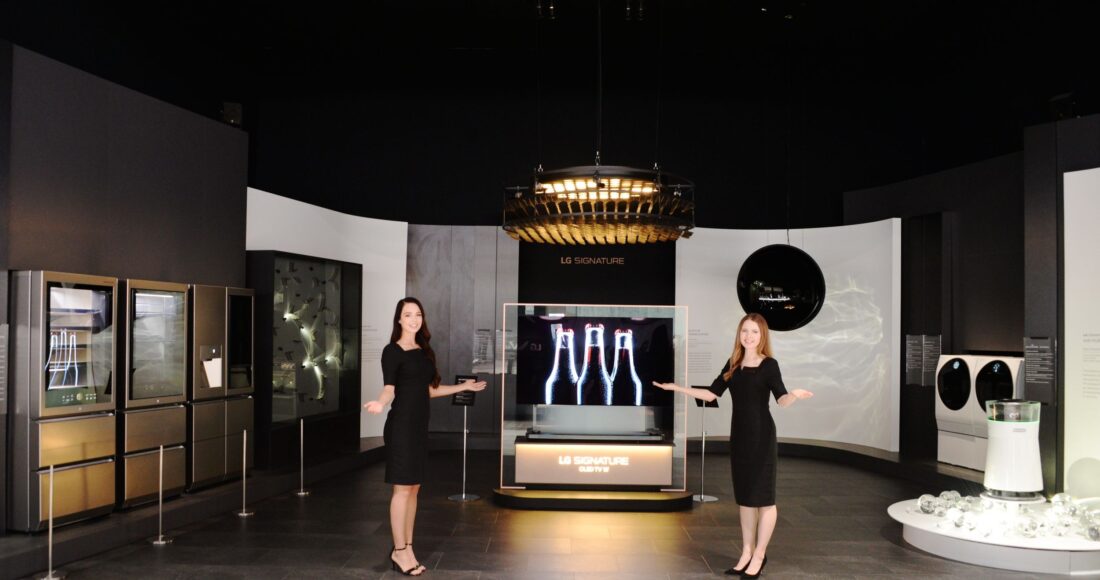 Two female models point at the prototypes of the LG SIGNATURE lineup at the display zone of CES 2019.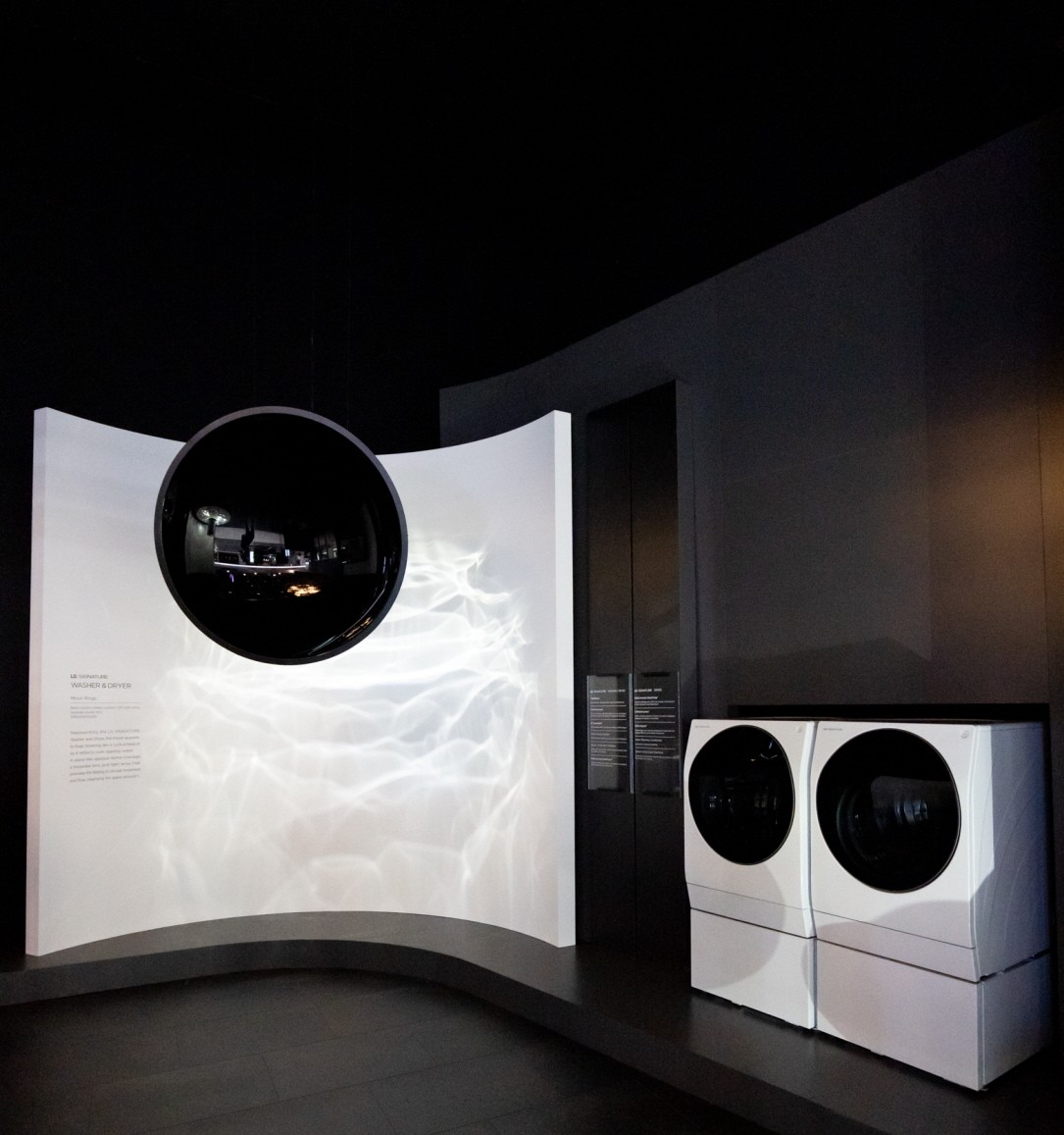 View of a pair of the LG SIGNATURE washer-dryers and a display to the left giving information about their features.
Front view of an oven and a dishwasher in the LG SIGNATURE lineup at the display zone
Front view of the LG SIGNATURE Air Purifier in front of the information display about the product