January 10, 2019
CES2019: LG BOOTH
Display zone for the LG gram 2-in-1 laptop computer, there is one LG gram 2-in-1 model floating on a cloud prop while visitors to the zone test out the laptops.
CES attendees walk around the LG HE display zone, looking at an LG SIGNATURE OLED TV W on the wall.
Far shot of a demonstration session for LG's CLOi commercial robots with attendees watching a presentation at the company's CES 2019 booth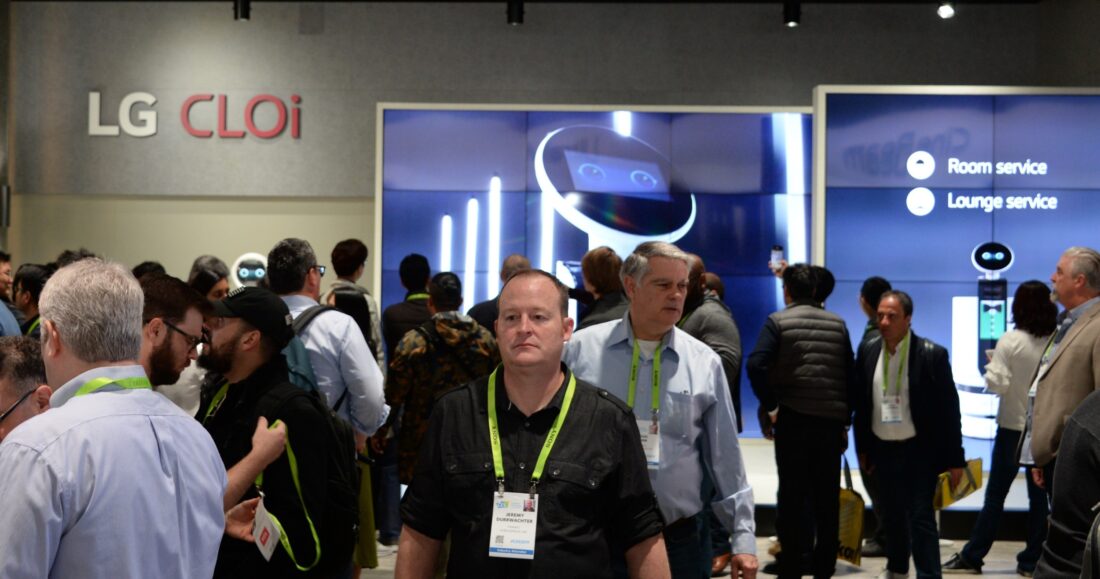 Front view of the display zone for the LG CLOi commercial robots, there are a number of visitors browsing the spec information displays.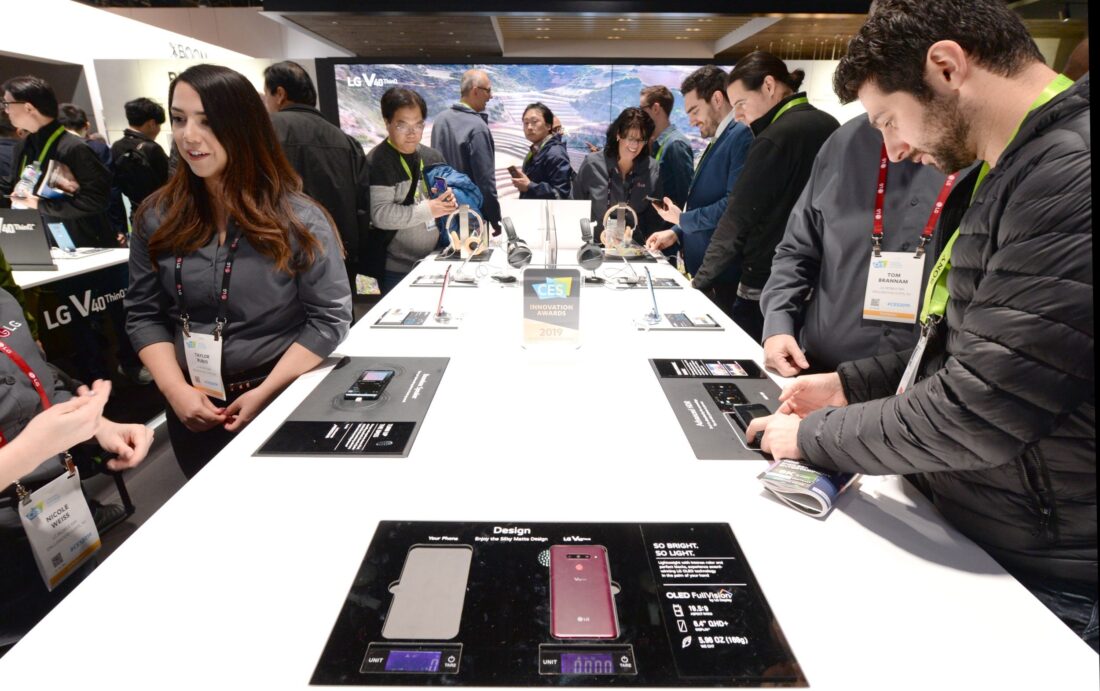 Numerous CES attendees test out the new features of LG's smartphones including LG V40 ThinQ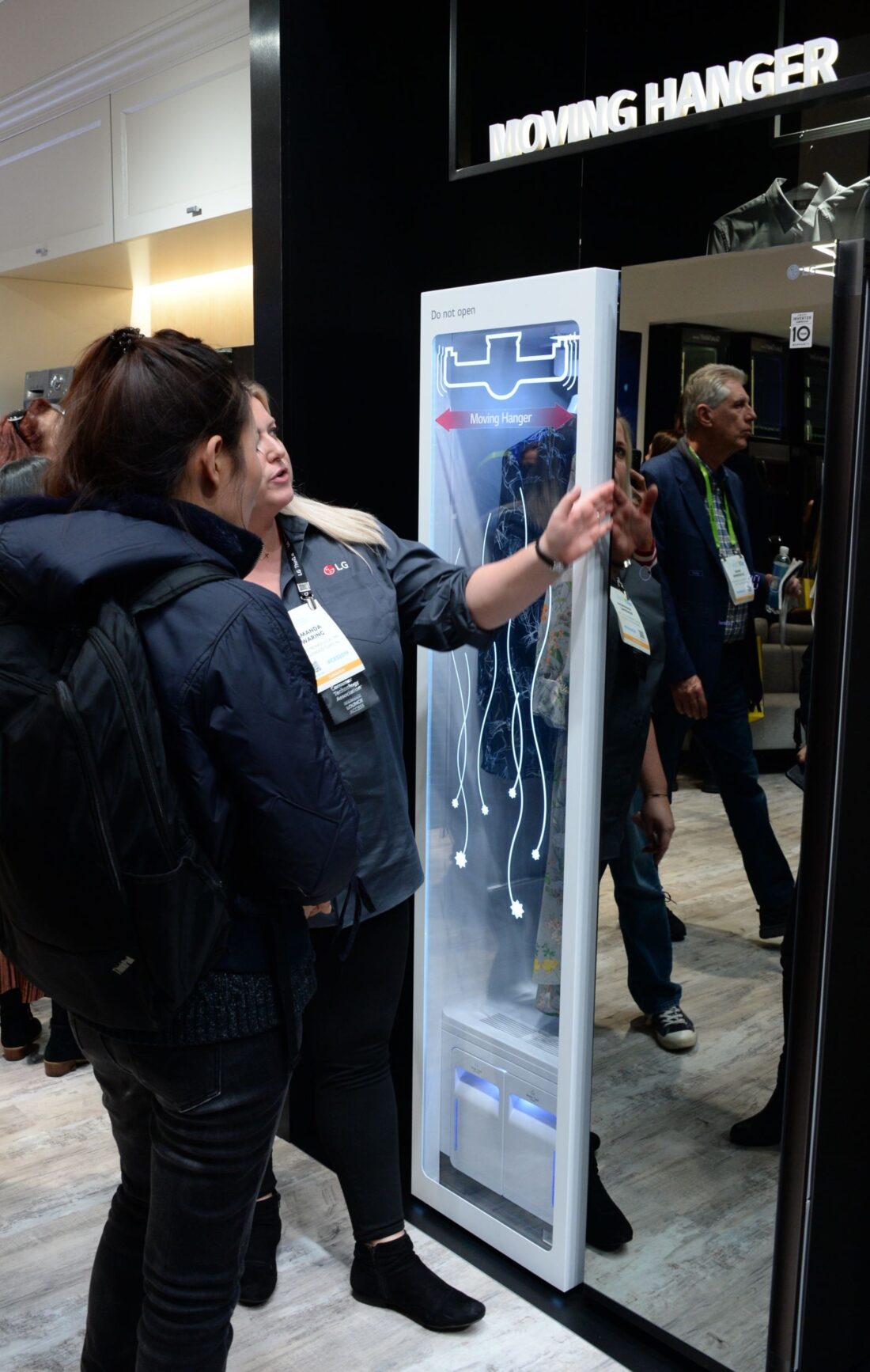 Two women look at and try out a display of LG's Moving Hanger technology at the LG Styler display zone.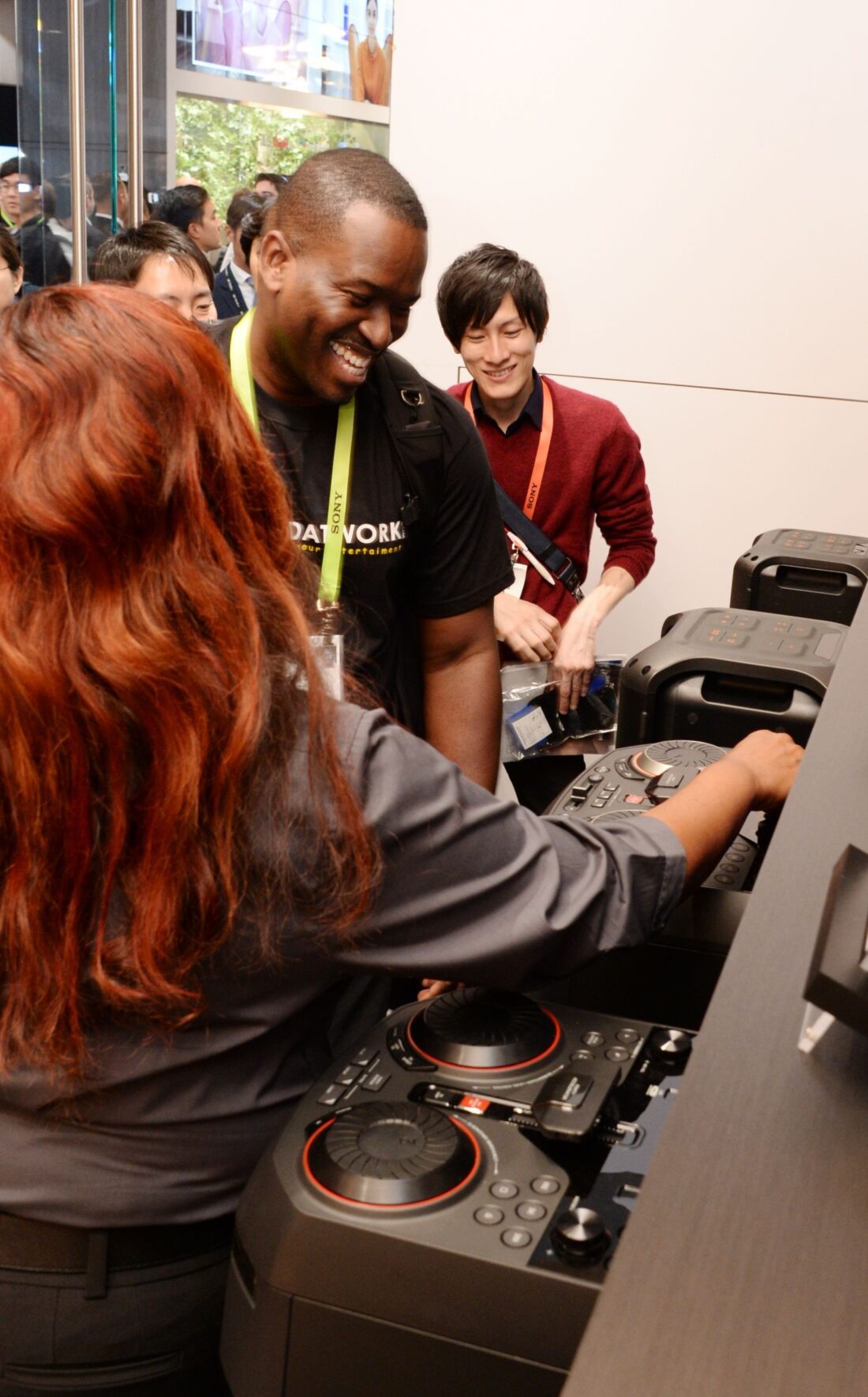 Some CES attendees try out the turntables and crossfaders on LG's XBOOM Speaker.