November 23, 2018
ALL ABOUT THE LG V40 THINQ AND ITS GORGEOUS DESIGN
(2nd of a 3 Part Series)
.
The first installment of this three part series focused on the impressive five-camera setup of the LG V40ThinQ and its many benefits. Now let's take a look at design, the key feature most people first notice when they set their eyes on this device.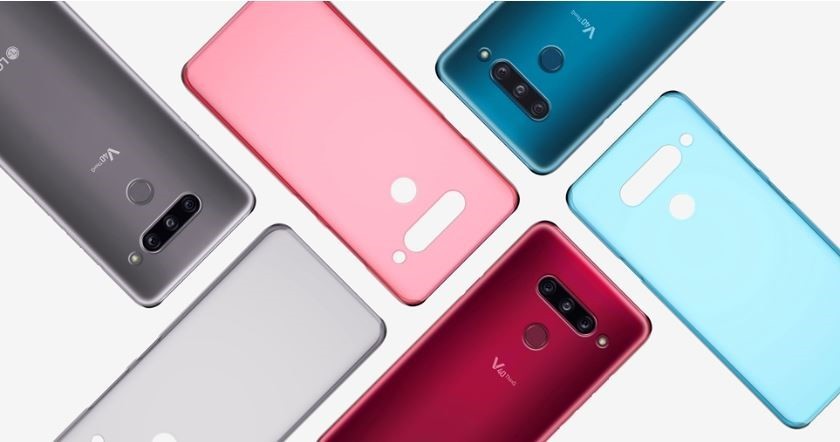 Ever since its teaser video, the LG V40ThinQ has garnered much buzz-worthy attention for many things but primarily for its unconventional design. Let's take a look at its simple yet beautiful exterior and how it strikes a perfect balance between three core elements: smooth touch, unique color and seamless form.                                                                               
1. Minimalist Design: Focusing on the Fundamentals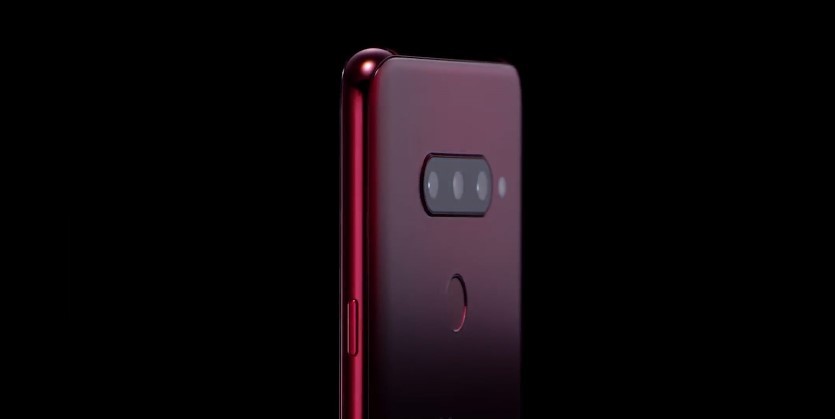 Reveal the Essence, Refine Minimal. This is the design philosophy behind the LG V40ThinQ, an embodiment of beautiful simplicity void of unnecessary elements. Confident in its advanced abilities, the LG V40ThinQ speaks volumes with its self-assured subtlety, delivering understated style without compromising user comfort.                                                                                      
2. Bigger Screen and Optimal Comfort in the Hand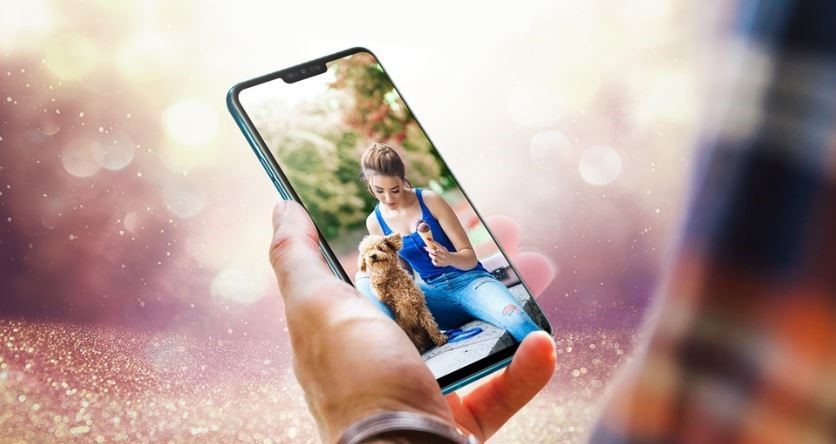 Anything viewed on the large 6.4-inch FullVision OLED display of the LG V40ThinQ is a sight to behold. Clear, crisp with superb contrast and color.
Often, however, displays of this size can make mobiles unwieldy and difficult to grip. Well aware of this fact, LG's designers cleverly created a big-screen device that feels smaller in the hand, making it comfortable to hold and use.
The LG V40ThinQ is only .3mm (.01-inch) wider than the LG V30ThinQ and just 7.1mm (.28-inch) longer in total, while the screen itself is a substantial 12mm longer. By giving users more of what they want (screen) and less of what they don't (unnecessary bulk), LG has captured the essence of good design in its new classic.

[2:1 Ratio of LG V30ThinQ]                                               [2.1:1 Ratio of LG V40ThinQ]
3. A Look and Feel to Fall in Love With
These days, it seems like all smartphones subscribe to the minimalist design trend. With many new smartphone models nowadays sporting glossy, smooth rear-casings covered in glass, it has become harder and harder to tell one phone from another. Committed to inspired design, LG took a fresh approach to aesthetics in the LG V40ThinQ with the implementation of Silky Blast, a process whereby the tempered glass rear-casing is etched with microscopic pits to create a surface that feels great and offers improved grip.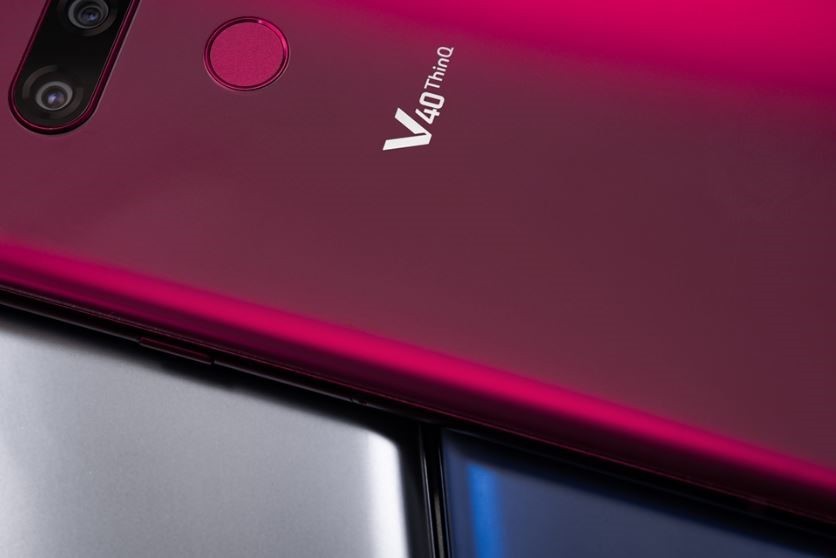 Available in four striking colors, the smartphone demonstrates LG's understanding that consumers want choices – compelling choices that are as unique as each individual. The LG V40ThinQ gives consumers the luxury to decide which color best reflects their own personality and sense of style.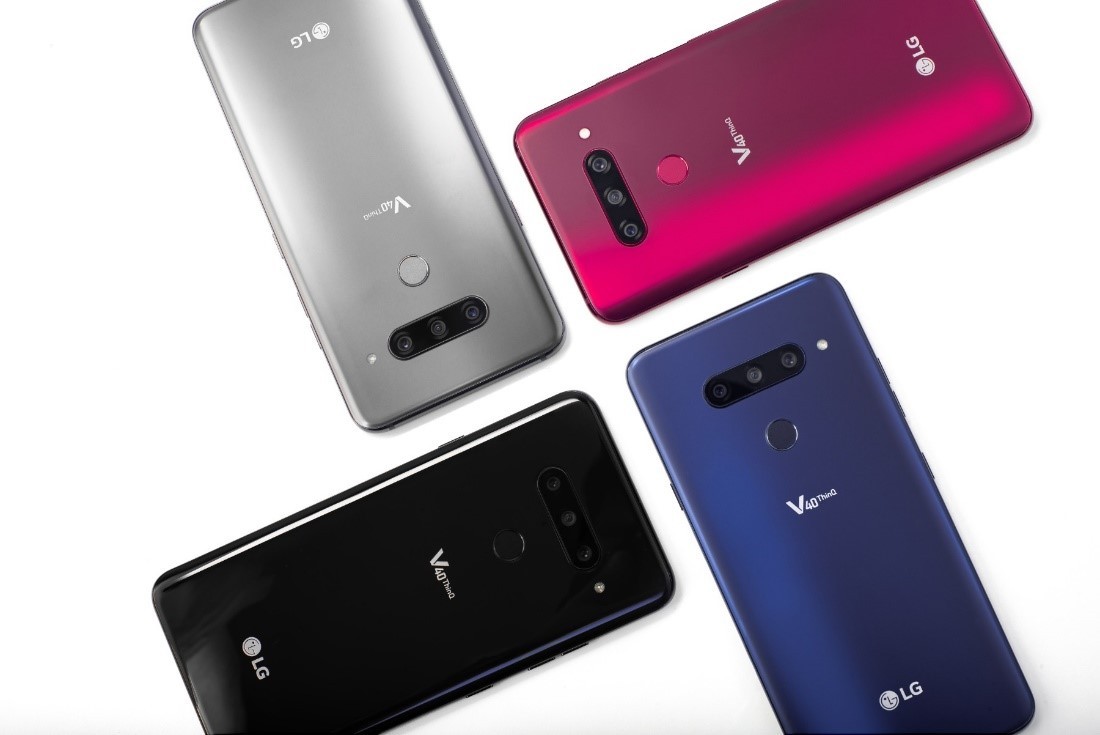 Power players and the classically inclined might opt for New Aurora Black, or perhaps New Platinum Grey. The free-spirited and artistically inclined may be drawn to New Moroccan Blue, while Carmine Red might capture the eyes of those whose Instagram feeds are dedicated exclusively to all-things fashion.
Stay tuned for the last installment of this series which will explore the superb audio capabilities of this handset.
# # #