August 31, 2017
LG TO SHOWCASE NEXT LEVEL OF PREMIUM BUILT-IN APPLIANCES AT IFA 2017
LG STUDIO Available in More Sizes Options to Fit Seamlessly into Any Kitchen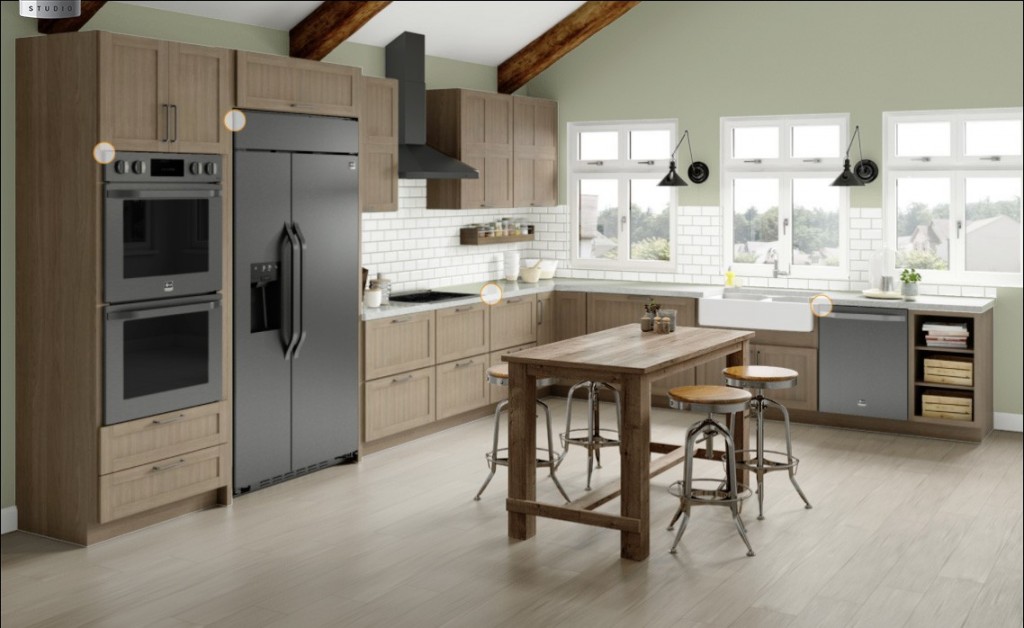 BERLIN, Aug. 31, 2017 — At IFA 2017 in Berlin, LG Electronics (LG) will demonstrate how it is expanding its built-in appliance offerings to accommodate even more existing kitchen layouts. With consumers becoming more and more involved in designing and personalizing their kitchens, LG's built-in collections come in two different sizes and offer wider range of styles to choose from. LG combines the latest kitchen appliance technologies with sophisticated styling, allowing these premium appliances to seamlessly blend in with kitchen interiors while achieving maximum space efficiency.
The North American LG STUDIO collection is widely noted for its sleek smudge-resistant black stainless steel finish. The lineup includes a 30-inch electric wall oven, a 36-inch induction stovetop, a radiant, gas cooktop and wall hood, a 24-inch QuadWash™ dishwasher and a spacious 42-inch Side-by-Side refrigerator.
The state-of-the art European LG STUDIO package allows one to cook, dine and clean in style with the help of a 24-inch electric wall oven, 24-inch induction hob, 24-inch QuadWash™ dishwasher, 24-inch Bottom-Freezer, 36-inch wall mount hood as well as radiant and gas hobs. Fast boiling, frying, and searing are all possible thanks to LG's built-in induction hob, which is capable of generating 7.4 kW of heat energy – the highest in the industry. While other hobs that offer auto detection are only capable of recognizing one piece of cookware, LG's induction hob can recognize up to 4 pots or pans automatically. The hob's flexible cooking zone provides additional versatility by allowing the user to simultaneously prepare several dishes that require larger cookware, such as stews and soups. The built-in oven comes with six adjustable rack levels while the Easy Clean feature is so effective that family members can spend more time enjoying their food, not cleaning it.
LG's interactive cooking show will be the highlight of the week's activities inside the Built-in Zone at LG's booth at IFA. Visitors will have a chance to try an assortment of star chef Kolja Kleeberg's signature dishes – including refreshing starters, rich entrées, beautifully prepared desserts – all made possible with the help of LG STUDIO appliances. Kleeberg, a renowned German chef equally famous for his jovial personality as he is for his extraordinary culinary skills, will prepare four different three course meals every day. While cooking, Chef Kleeberg will also provide tips and explanations on how to use kitchen appliances to their full potential.
"LG's premium built-in kitchens are the ideal solution for today's discerning homeowner," said Song Dae-hyun, president of LG Electronics and Home Appliance & Air Solution Company. "Visitors to our booth at IFA will walk away thoroughly impressed by how far today's appliances have evolved beyond yesterday's rectangular boxes. LG's built-in collections offer a level of premium-ness and quality that have to be seen to be believed."
# # #