August 1, 2017
LG G6 MEETS UL 110 SUSTAINABILITY STANDARD, ACHIEVES EPEAT MOBILE PHONE REGISTRY LISTING
LG's Leadership Role in New EPEAT Category
Spotlights Company's Commitment to Environmental Sustainability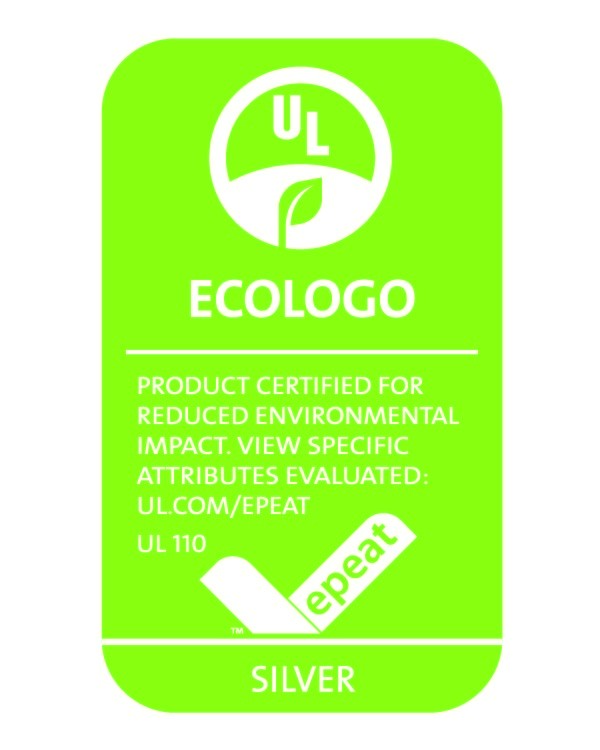 ENGLEWOOD CLIFFS, N.J., July 31, 2017 — The flagship LG G6 smartphone from LG Electronics has achieved the ECOLOGO Certification to the ANSI-accredited UL 110 Standard for Sustainability for Mobile Phones. It is being listed today on the new online registry for EPEAT, the leading global eco-label for the IT sector.
The Green Electronics Council today launched the new mobile phone category for EPEAT, which provides government and business purchasers an easy way to identify and compare high-performance, more-sustainable mobile phones. The UL 110 Standard for Sustainability for Mobile Phones is a multi-attribute sustainability standard that evaluates a mobile phone's compliance with stringent environmental performance criteria throughout its lifecycle.
"By choosing a sustainable smartphone like the LG G6, purchasers are choosing to help alleviate e-waste, decrease the use of toxic substances, improve device packaging, avoid conflict minerals, support fair labor practices, and more," said Nancy Gillis, CEO of the Green Electronics Council. "Increasingly, institutional IT purchasers are including mobile services as part of their sustainable procurements, and one way for wireless carriers to distinguish their services as sustainable is by offering sustainable devices."
LG's leadership role in the new EPEAT mobile phone category spotlights the company's commitment to environmental sustainability. Like other EPEAT categories, the mobile phone category address all stages of a product's lifecycle, from design and manufacture to use and end of life. The EPEAT mobile phone category's criteria are based on the stringent UL 110 Standard for Sustainability for Mobile Phones.
One of the first smartphones in the industry to achieve EPEAT registration, the popular LG G6 smartphone features a bold new display format complemented by a cinematic viewing experience, exceptional screen to body ratio, wide angle camera and more. Designed in response to consumer feedback and user opinions, the LG G6 is a back-to-basics approach to premium smartphones, with a focus on the features consumers want, most notably a big screen that actually fits in one hand.
# # #