April 27, 2017
LG ANNOUNCES FIRST-QUARTER 2017 FINANCIAL RESULTS
LG Electronics Sees 10 Percent Jump in Sales and Highest Operating Income Since 2009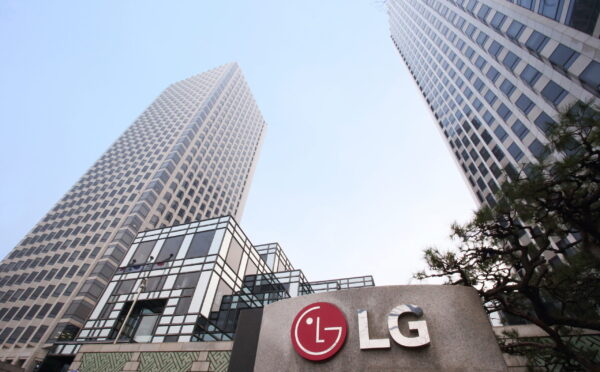 SEOUL, Apr. 27, 2017 ― LG Electronics Inc. (LG) today announced first-quarter 2017 revenue of KRW 14.66 trillion (USD 12.70 billion), an increase of 9.7 percent from the same period last year. LG nearly doubled its operating income to KRW 921.5 billion (USD 798.3 million) with the Home Appliance & Air Solutions Company posting its highest quarterly operating income in eight years.
LG Home Appliance & Air Solution Company reported a 10 percent increase in first-quarter sales from the same period a year earlier and 15 percent higher than the previous quarter. Revenues of KRW 4.64 trillion (USD 4.02 billion) reflected strong performance in Asia and Latin America. Domestic sales were 33 percent higher year-over-year due to strong performance by TWINWash washing machines, air conditioners and some refrigerators, as well as the company's newest premium LG Styler clothes management system and air purifiers. As LG enters the peak season, the company foresees an improvement in the business environment across much of Asia and Latin America, two key growth markets.
LG Home Entertainment Company recorded its highest first-quarter operating margin of 8.8 percent on sales of KRW 4.33 trillion (USD 3.75 billion), largely due to expanding sales of premium products, improved cost structure and a more flexible strategy to deal with the increase in panel prices. The company expects TV demand in the next quarter to remain positive due to opportunities in North America, Latin America and Asia, led by the growing popularity of premium LG OLED and Ultra HD TV products and the rollout of the new LG SIGNATURE OLED TV W.
LG Mobile Communications Company reported revenues of KRW 3.01 trillion (USD 2.61 billion), an increase of 4 percent quarter-over-quarter and 2 percent year-over-year, driven by the launch of the flagship LG G6 smartphone and new mass-tier models. The company reported smartphone shipments of 14.8 million units this quarter, up 10 percent from the first quarter of last year in large part due to the Americas. While effects of last year's reorganization are beginning to bear fruit, price competition in the mass-tier segment and competition from other flagship models are expected to increase this year.
LG Vehicle Components Company reported strong sales of KRW 876.4 billion (USD 759.2 million), a 48 percent increase from the first quarter of 2016 thanks in large part to the successful collaboration with General Motors on the popular Bolt electronic vehicle. Continued investments in R&D and growth are expected to continue to affect profitability this year.
2017 1Q Exchange Rates Explained
LG Electronics' unaudited quarterly earnings results are based on IFRS (International Financial Reporting Standards) for the three-month period ending March 31, 2017. Amounts in Korean won (KRW) are translated into U.S. dollars (USD) at the average rate of the three-month period of the corresponding quarter — KRW 1,154.32 per USD.
Earnings Conference and Conference Call
LG Electronics will hold an English language conference call on April 28, 2017 at 09:00 Korea Standard Time (00:00 GMT/UTC). Participants for the English conference call are instructed to call +82 31 810 3061 and enter the passcode 9084#. The corresponding presentation file will be available for download at the LG Electronics website (www.lg.com/global/ir/reports/earning-release.jsp) at approximately 16:00 on April 27, 2017. Visit http://pin.teletogether.com/eng and pre-register with the passcode provided. For those unable to participate, an audio recording of the news conference will be available for a period of 30 days after the conclusion of the call. To access the recording, dial +82 31 931 3100 and enter the passcode 142850# when prompted.
# # #