August 24, 2016
LG SHOWCASES LATEST AIR SOLUTIONS AT IFA 2016
New Air Solutions Offer Outstanding Energy Efficiency
Alongside Powerful Performance and Cleaner Air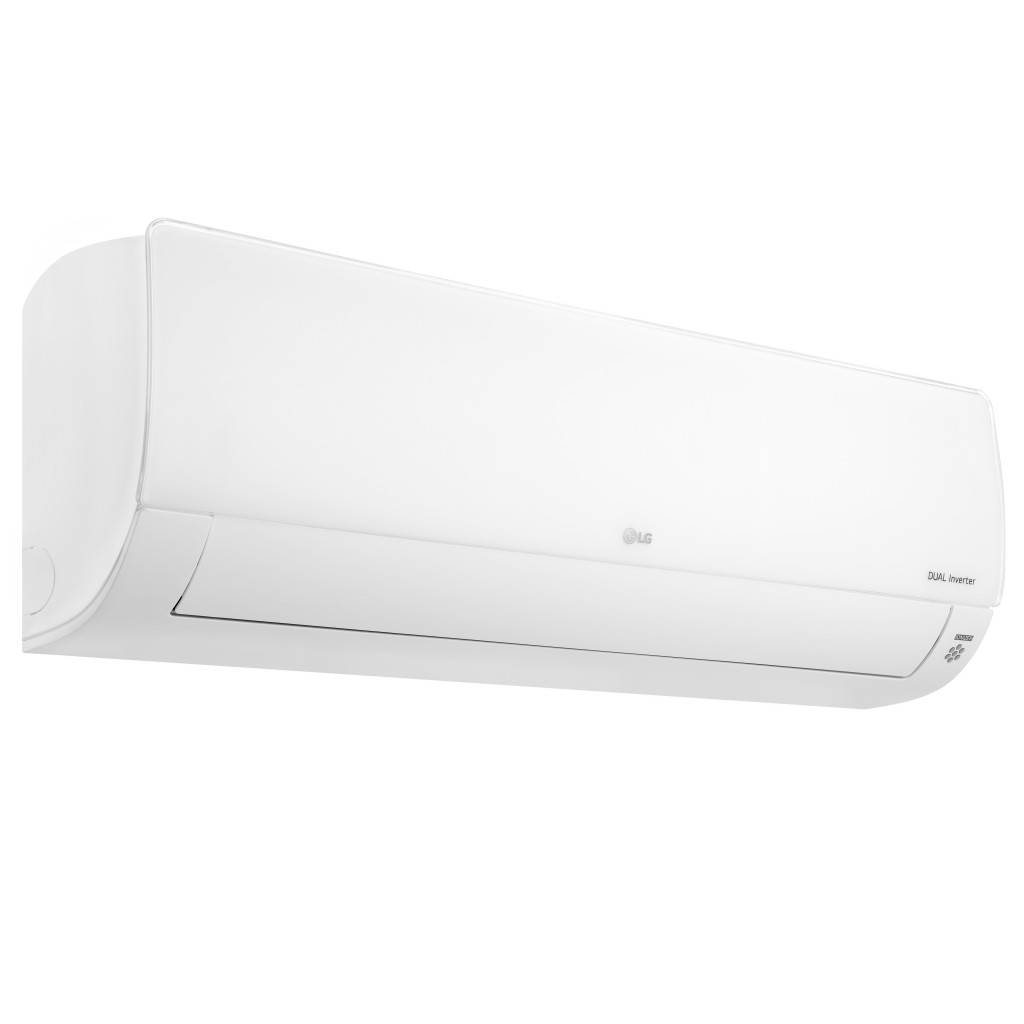 SEOUL, Aug. 24, 2016 — LG Electronics (LG) will unveil its latest air solutions including residential air conditioners (RAC) and air purifier for the first time in Europe at IFA 2016. From the efficient DUALCOOL to the high performance air purifier, LG will be introducing optimal home solutions for all European customers who value both efficiency and performance.
Faster Cooling and Outstanding Energy Efficiency with DUALCOOL
LG's DUALCOOL is the first air conditioner to utilize LG's energy-efficient Dual Inverter Compressor™ for energy savings without sacrificing cooling performance. Verified by the world-renowned testing organization TÜV Rheinland, the Dual Inverter Compressor allows LG DUALCOOL to consume up to 70 percent less electricity while providing up to 40 percent faster cooling than typical non-inverter RACs.1 LG's advanced compressor technology also enables DUALCOOL to operate at exceptionally low noise levels, ideal for apartments. The reliable Dual Inverter Compressor is backed up by a 10-year warranty, one of the best in the industry. And DUALCOOL expertly balances form and function with its slim and clean design that blends in perfectly with any interior décor increasing installation flexibility.
Creating a Healthy, Clean Home Environment
LG's Air Purifier has a unique 360 degree design as well as Clean Booster capabilities that combine to create a healthy, comfortable indoor environment by removing invisible pollutants from the air. Its Clean Booster feature allows the purifier to eliminate pollutants faster over a wider area than conventional models. The Air Purifier's ergonomic and omni-directional design reduces the amount of time required to clean an entire room. What's more, the Baby Care feature generates a gentle airflow to create the ideal atmosphere for infants and toddlers.
The user-friendly Smart Indicator and Smart Lighting features enable users to monitor air conditions inside the home in real-time. Smart Indicator provides accurate air quality readings on a crystal-clear display, enabling users to easily monitor changes in air quality over time. Smart Lighting uses four differently colored lights to monitor air quality, allowing owners to check the air quality at a glance. The Air Purifier utilizes an advanced sensor to detect fine particles of less than 1.0 micrometer in diameter.
"Our stylish new air solution products are more efficient, perform better and are more family friendly than anything we've introduced before at IFA," said Jo Seong-jin, president of LG Electronics and Home Appliances & Air Solution Company. "European consumers set the standard when it comes to energy efficiency and performance so IFA has become a bellwether for us in introducing advanced new appliances."
Visitors to the LG's booth in Hall 18 of Messe Berlin during IFA 2016 will have a chance to experience the new products firsthand.
———————————————-
1  Based on LG Electronics internal test methods, air conditioner models (US-W242K series) with Dual Inverter Compressors were tested next to air conditioner model TS-H2465DA0 with constant-speed compressor.
###