April 11, 2016
LG'S PREMIUM ECO-FRIENDLY APPLIANCES TAKE CENTER STAGE AT INNOFEST EUROPE 2016
Roadshow Brings LG SIGNATURE, Centum System™
and LG's Smart Home Platform to Regional Audience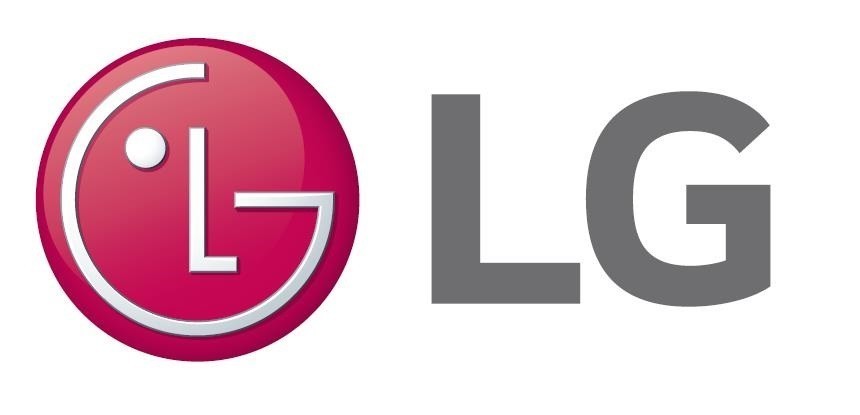 BUDAPEST, Apr. 10, 2016 — LG Electronics (LG) will demonstrate its commitment to consumers at InnoFest Europe 2016, a roadshow to showcase its newest collection of appliance products for the European market, a fiercely competitive region in the home appliance industry. InnoFest Europe 2016 will take place at the historic Bálna Budapest Center from April 10-12 and will be attended by 225 guests representing regional retailers, business partners and media.
LG SIGNATURE: Redefining Premium Appliance
Making its debut on European soil for the first time, LG SIGNATURE brings together the company's best technology and cutting-edge designs under a single lineup. LG's Art of Essence philosophy evokes LG SIGNATURE's aim to stay pure and sophisticated, true to each product's core character. The initial products in the LG SIGNATURE lineup include a more advanced TWIN Wash™ washing machine, a cutting-edge Door-in-Door™ refrigerator and a futuristic hybrid air purifier.
The unique-looking LG SIGNATURE washing machine is an advanced version of the LG TWIN Wash™ but with more sophisticated and convenient features than ever before. The minimalistic design of the LG SIGNATURE washing machine is highlighted by the touch-enabled Quick Circle User Interface embedded in the glass door at a 17 degree angle for easy viewing when standing. The Push Open washing machine door makes accessing the interior easy even when carrying a full load of laundry. The sleek and sophisticated-looking enamel coating also repels fingerprints and corrosion.
The LG SIGNATURE refrigerator represents the visualization of fundamentals with a fresh take that is both intuitive and evolutionary. As a nod to its innovative spirit, LG has taken its award-winning Door-in-Door™ design one step further by adding a Knock-On Door-in-Door™ feature that makes the tinted Door-in-Door™ compartment transparent with a simple tap. Approach the refrigerator with arms full of groceries and the advanced refrigerator automatically opens the door for you for easy access to the interior.
The LG SIGNATURE air purifier is a must-have appliance for those who take air quality in their homes seriously. Watch the air as it's being cleaned through the visually- transparent panel. Equipped with an advanced Aqua-Cyclone feature and LG's Smart PM1.0 Indicator, the air purifier removes odors as well as dust as small as one micrometer from the air in your home.
Centum System™: Enhanced Durability and Eco-Friendliness
LG equipped the Centum System™ washing machine and refrigerator with core technologies to meet the requirements of eco-conscious consumers who demand both durability and high energy efficiency from their home appliances. The washing machine's Inverter Direct Drive and the refrigerator's Inverter Linear Compressor create significantly less internal friction, resulting in greater reliability and durability, backed by LG's 20-year warranty.
The Centum System™ washing machine does away with traditional springs that support the outer tub by utilizing a new damping system equipped with shock absorbers, similar to those found in automobiles. This fixed-tub system significantly reduces vibration and noise levels and boasts one of the quietest spin cycles on the market. A 12kg load of laundry spinning at 1400 RPM emits only 67dB, equivalent to the noise level of a typical conversation.1 The washing machine also delivers an exceptional energy efficiency rating of A+++-60%.
The LG Centum System™ refrigerator also breaks new ground with an energy efficiency rating that is among the best in the industry. The Centum System™ refrigerator is offered in two different styles, a bottom-freezer model which delivers an energy grade rating of up to A+++ -20 percent and a side-by-side model which offers a A+++-10 percent rating.
SmartThinQ™: Improving Smart Home Automation
LG has made significant contributions to the burgeoning smart home market with the introduction of the SmartThinQ™ sensor. This useful device can be placed on traditional appliances to alert users via their smartphones when the washing machine has completed a cycle or when a refrigerator door has been left ajar, among a variety of other uses. To complement the SmartThinQ™ sensor and LG's wide range of smart appliances, LG developed the SmartThinQ™ Hub to gather information and communicate with SmartThinQ™ sensors and smart appliances, even to play music through its built-in speaker. LG's SmartThinQ™ Hub is compatible with the standards put forward by the AllJoyn® Alliance, an open source framework that promotes the development of IoT technologies, collaborative business partnerships and cross-industry initiatives.
InnoFest Europe 2016 will also showcase advanced refrigerators such as the new Side-by-Side and Bottom-Freezer models, being introduced to the European market for the first time, along with a new lineup of attractive microwaves and air-care products. Exciting products such as CordZero™ HOM-BOT Turbo+ with augmented reality technology and the upgraded LG Styler, which uses the power of steam to reduce wrinkles and odors on clothes, will make their European debut at the show.
"InnoFest Europe is an opportunity for LG to bring our diverse collection of home appliances to the region where our partners and stakeholders can get familiar with our newest products up close," said Jo Seong-jin, CEO and president of the LG Electronics Home Appliance & Air Solution Company. "LG has made great gains in Europe with the continued support of our business partners and we want to demonstrate to our supporters that together, we can continue to lead the global home appliance market."
# # #
1Tested by LG Lab in accordance with IEC standards. Based on a 12kg load of laundry on Cotton Large cycle spinning at 1400RPM