November 18, 2015
WATCH LATEST MOVIES, TV SHOWS WITH GOOGLE PLAY MOVIES & TV ON LG SMART TVs
'Google Play Movies & TV' Brings Great Content to LG Smart TVs, PCs, Smartphones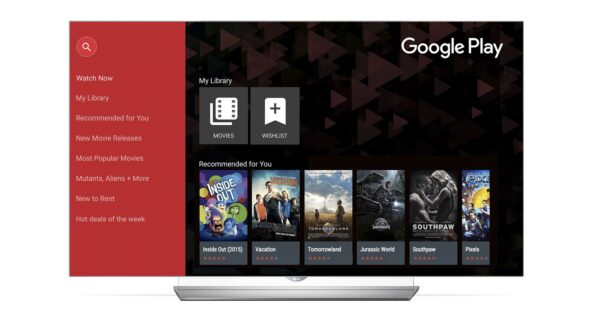 SEOUL, Nov. 18, 2015 — Starting this month, owners of LG Smart TVs will be able to enjoy thousands of movies and TV shows through "Google Play Movies & TV" in more than 100 countries. Compatible with LG's industry-leading webOS Smart TV platform (as well as its earlier NetCast 4.0 and 4.5), Google Play Movies & TV will offer timeless classics, new releases, independent films and cult favorites in both HD and SD formats.
With Google Play Movies & TV, viewers can rent or buy from among thousands of movies or TV shows from major Hollywood studios. And because all the content originates from the cloud, viewers can begin watching on their LG Smart TVs at home and resume watching from where they left off the next day on their smartphone, tablet or PC.
"The smart TV market is growing rapidly and with that comes a tremendous demand for fresher, higher-quality content," said In-kyu Lee, senior vice president and head of the TV and monitor division at the LG Electronics Home Entertainment Company. "Meeting this demand is LG's highest priority, matched only by our desire to provide the best possible viewing experience on our TV products with the webOS platform. Our close partnership with Google will go a long way toward fulfilling the high expectations of LG Smart TV owners."
Google Play Movies will become available starting this month on LG Smart TVs in 104 countries with the TV service rolling out initially in the United States, the United Kingdom, Australia, and Canada.
# # #