July 24, 2015
LG INTRODUCES THE PERFECT WORKOUT PARTNER WITH TONE ACTIVE
Durable and Rugged with Vibrant Colors,
Wearable Bluetooth Headset Designed for Maximum Mobility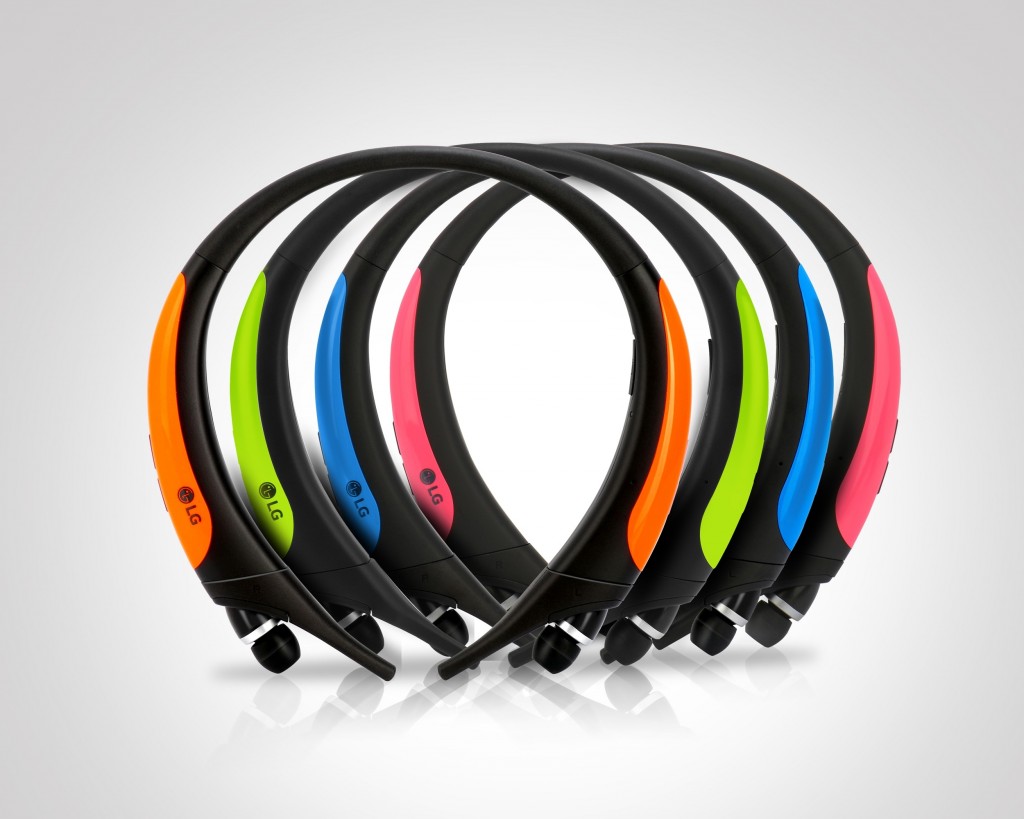 SEOUL, July 24, 2015 — LG Electronics (LG) will begin the global rollout of the LG TONE Active, a new sporty Bluetooth headset in its award-winning TONE series. The LG TONE Active will go on sale starting this month in North America and Korea, to be followed by key markets in Europe, CIS, Asia and Latin America throughout the third quarter.
Perfect for both music listening and conversation and compatible with any Bluetooth-enabled smartphone, the LG TONE Active is water and sweat resistant with earbuds that retract fully into the headset to eliminate tangled cords. Designed with durability in mind to support the most active lifestyles, the LG TONE Active with its contoured design fits snugly around the neck for a secure fit even when running or jogging.
Standout features of the LG TONE Active include:
Water and Sweat Resistance — Compatible for life's toughest workouts to handle even the hottest conditions in the gym or out on the trail.
Durable and Rugged — Durable yet lightweight with a contoured, around-the-neck
Retractable Earbuds — Customized fit with two earbud sizes for a more secure and comfortable fit and a simple, effective solution for cord management
Bluetooth Wireless Technology — Hassle-free device connectivity, compatible with any Bluetooth-enabled smartphone.
Quad-Layer Speaker Technology™ and Digital MEMS Microphone — Robust bass, crisp treble, less distortion on high frequencies and exceptional voice clarity for hassle-free conversations.
"Our designers saw an opportunity to expand on the LG TONE Series with a headset that will pair perfectly with people's daily, active routines," said Seo Young-jae, vice president in charge of Innovative Personal Devices at LG Electronics Mobile Communications Company. "Our newest TONE Active isn't just for exercising, they're perfect for anyone who's constantly on the move, whether at home, work or at the gym. TONE Active was designed to be the ultimate wireless solution to withstand any and all activities."
The LG TONE Active comes in four colors: Lime, Orange, Blue and Pink. Details of price and availability will be announced locally at the time of launch.
# # #