May 26, 2015
INTRODUCING G4 STYLUS AND G4c, NEWEST MEMBERS OF LG'S G4 SERIES
More Options Including Many of the Great Features Found on LG G4 /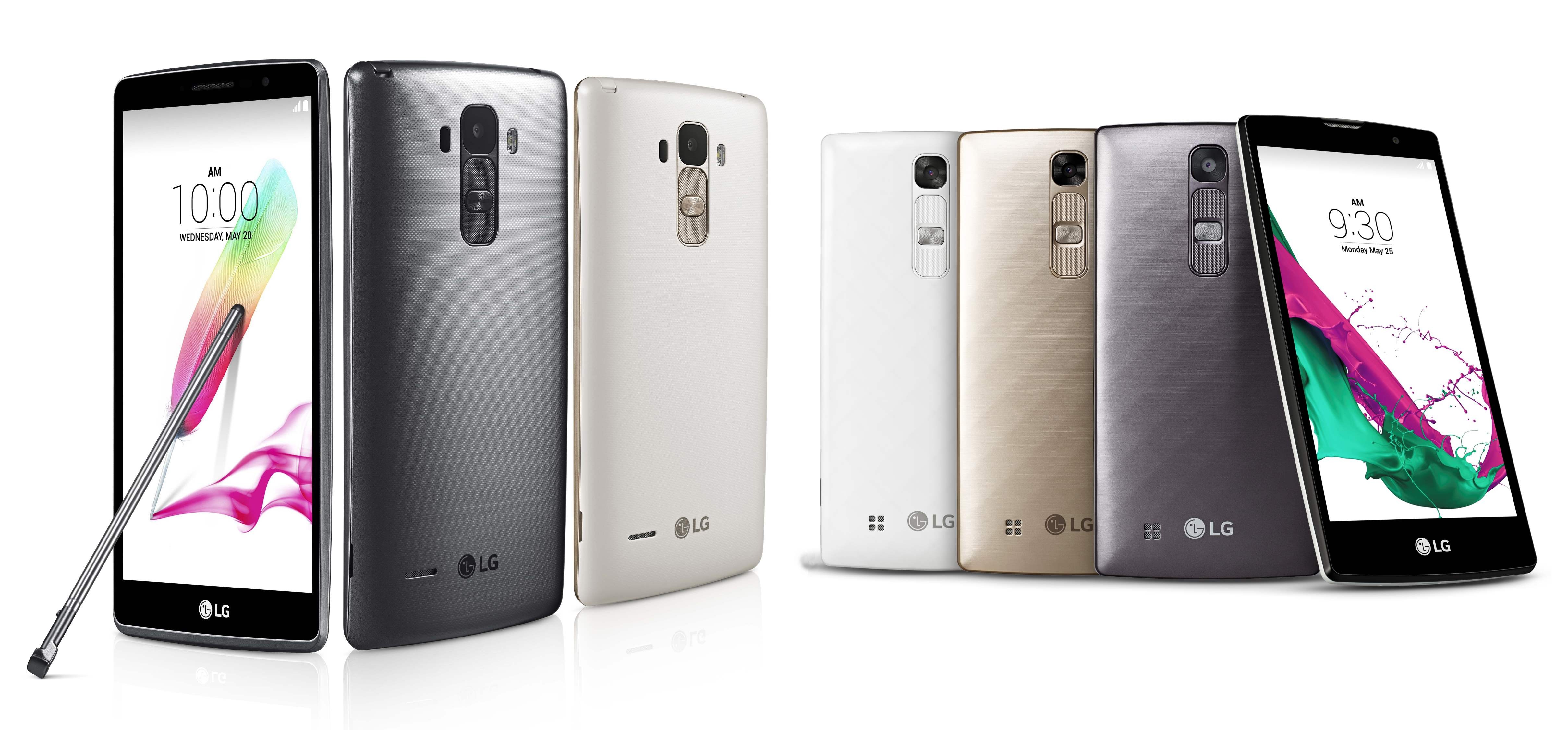 SEOUL, May 19, 2015 — LG Electronics (LG) officially announces two new members of the G4 family, the G4 Stylus and G4c. Both smartphones will begin shipping to retailers around the world in the next several weeks and throughout the month of May. Both exceptionally priced devices share many of the same high-end user experience features found in the LG G4.
The G4 Stylus is a 5.7-inch handset, slightly larger than the 5.5-inch display found in the G4. As its name implies, The G4 Stylus includes LG's versatile Rubberdium™ Stylus, allowing for easy note taking and drawing on the generously-sized screen. Its smaller sibling, the 5.0-inch LG G4c, offers many of the G4's premium features and styling but in a more compact form factor.
Both G4 Series phones feature 13MP or 8MP rear cameras and 5MP front-facing camera for high quality photos and portraits. Other popular LG exclusives such as Gesture Shot, Glance View and Knock Code™ make both devices more convenient, secure and fun to use. The G4 Stylus inherits the super-fast Laser Autofocus feature found in previous G Series smartphones for sharply focused shots even in dim surroundings. HD quality IPS displays with In-Cell Touch technology deliver a visual experience that is far more immersive and responsive than on most other smartphones in this class.
"The G4 Stylus and G4c are perfect examples of what we mean by a premium smartphone experience without a premium price," said Juno Cho, president and CEO of LG Electronics Mobile Communications Company. "We are committed to offering consumers in fast-growing markets LG devices that not only deliver performance, but also look good while doing so. Both the G4 Stylus and G4c will surpass customers' expectations of what an LG phone should be."
The G4 Stylus (available as G Stylo in North America and Korea) will be offered in both LTE and 3G configurations in Metallic Silver or Floral White color options. The G4c is an LTE model only and will come in Metallic Gray, Ceramic White and Shiny Gold.
The LG G4 Stylus and G4c are scheduled to launch in key strategic markets in the weeks to come. Prices and participating carriers will be announced locally at the time of availability.
G4 Stylus Key Specifications:

■ Chipset: 1.2GHz Quad-Core (LTE) / 1.4GHz Octa-Core (3G)
■ Display: 5.7-inch HD IPS (258ppi)
■ Memory: 1GB RAM / 8GB ROM / microSD
■ Camera: Rear 13MP (LTE) or 8MP (3G) / Front 5MP
■ Battery: 3,000mAh (removable)
■ Operating System: Android 5.0 Lollipop
■ Size: 154.3 x 79.2 x 9.6mm
■ Weight: 163g
■ Network: LTE / 3G
■ Connectivity: Wi-Fi 802.11 a, b, g, n / Bluetooth 4.1 / NFC / A-GPS / Glonass / USB 2.0
■ Colors: Metallic Silver / Floral White
■ Other: Stylus Pen / Laser Auto Focus / Gesture Shot / Glance View / Knock Code™
G4c Key Specifications:
■ Chipset: 1.2GHz Quad-Core
■ Display: 5.0-inch HD IPS (294ppi)
■ Memory: 1GB RAM / 8GM ROM / microSD
■ Camera: Rear 8MP / Front 5MP
■ Battery: 2,540mAh (removable)
■ Operating System: Android 5.0 Lollipop
■ Size: 139.7 x 69.8 x 10.2mm
■ Weight: 136g
■ Network: LTE
■ Connectivity: Wi-Fi 802.11 b, g, n / Bluetooth 4.1 / NFC / A-GPS / Glonass / USB 2.0
■ Colors: Metallic Gray / Ceramic White / Shiny Gold
■ Other: Gesture Shot / Glance View / Knock Code™
# # #