August 22, 2014
LG SPONSORS NEW INTERNATIONAL WOMEN'S BASEBALL TOURNAMENT
LG Cup 2014 Raises Profile for Female Athletes,
Spotlights Opportunities and Achievements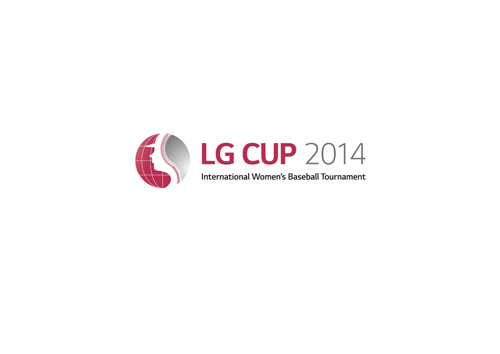 SEOUL, Aug. 22, 2014 — LG Electronics (LG), in partnership with the International Baseball Federation (IBAF) and the Women's Baseball Association of Korea (WBAK), will be the title sponsor of the LG Cup International Women's Baseball Tournament 2014. The inaugural LG Cup 2014 will take place August 22-25 at LG Champions Park in Icheon, South Korea and will feature eight teams from seven countries around the world. Through this tournament, LG, the IBAF and WBAK hope to grow the popularity of women's baseball and encourage women from all backgrounds to participate in one of the world's most popular sports.
Women's baseball has a long and storied history in the annals of sports, with the formation of the first professional female team in 1867 in Philadelphia, Pennsylvania, USA, two years before the first men's professional baseball club. Historically, there have been only two international baseball competitions for female players — the Phoenix Cup IBAF Hong Kong International Women's Baseball Tournament and the Women's Baseball World Cup, which is held every two years. The LG Cup 2014 provides another much-needed opportunity for women to participate on the world stage at the highest level of competition.
The LG Cup 2014 will host a team from the United States, Japan, Taiwan, Hong Kong, Australia, India and two teams from South Korea. The champion will be determined over the course of sixteen games, including group stage and playoff match-ups. Bon-joon Koo, vice chairman and CEO of LG Electronics, and Kwang-hwan Lee, vice chairman of WBAK, will participate in the opening ceremony and commemorate the start of the LG Cup 2014 along with 150 players from around the world.
The LG Cup 2014 exemplifies the company's desire to expand opportunities for women to succeed and to excel on the global stage. LG has a long history of supporting women's health and wellness around the world and has even made such sports activities a key component of its Corporate Social Responsibility efforts. In the same spirit, LG is helping to cover the Indian team's expenses, enabling the 22-member team to make the journey to South Korea to compete as proud representatives of their country.
"LG greatly admires the passion and ability of these women athletes who have continued to pursue a sport even when there was limited support from their own communities," said LG CEO Koo. "We think it's important that women continue to have opportunities to participate and succeed in fields that are traditionally off-limits to them. LG is proud to take a leadership role in celebrating women's achievements, whether that's in the sports arena, family, or business."
# # #