September 3, 2013
LG G2 SMARTPHONE READIED FOR GLOBAL ROLLOUT
 LG's Flagship Smartphone to Launch in the
United Statesand Germany Starting in September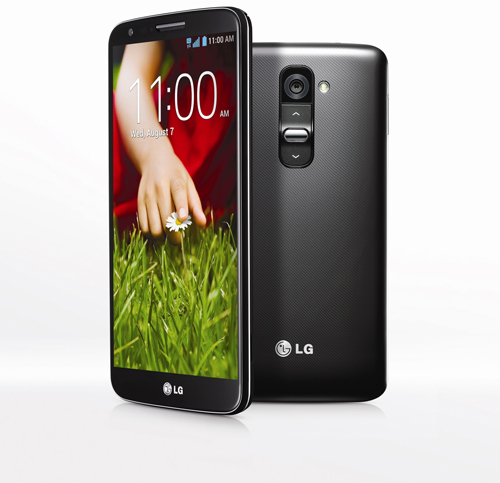 SEOUL, Sep. 3, 2013  — LG Electronics (LG) will launch its LG G2 flagship smartphone in two of its key markets, the United States and Germany, starting in September.
"The positive market feedback after the initial launch in Korea proved to us that the LG G2's consumer-oriented innovation does resonate with customers," said Dr. Jong-seok Park, president and CEO of LG Electronics Mobile Communications Company. "The LG G2 was developed as a global device for a global audience, beyond the scope of any smartphone we've introduced to date. I'm confident consumers will see the difference."
Significant hardware features of the LG G2, which was developed based on LG's in-depth research of consumer lifestyles and behaviors, include an intuitive and highly functional Rear Key, edge-to-edge 5.2-inch Full HD IPS display with minimal bezel and long-lasting 3,000mAh battery. LG G2 will be the first smartphone launching worldwide that incorporates the industry-leading Qualcomm® Snapdragon™ 800 Processor.
Equipped with a 13MP Optical Image Stabilizer (OIS), the LG G2 is able to capture clear images even when in motion or in dim lighting. With the ability to take 1080p videos at 60fps, it has set a high bar for other smartphones. In addition, LG G2 offers 24 bit/192kHz Hi-Fi playback that reproduces studio-like quality sound, far superior to a CD.
Backed by powerful hardware features, the LG G2 comes with a number of compelling user experience (UX) features that provide the most practical value such as Answer Me, Plug & Pop, QuickRemote and Guest Mode.
Answer Me automatically answers the call after lowering the ringtone when the phone is raised to one's ear.
Plug & Pop automatically recommends options that are most likely to be used when a headset or USB cable is detected.
QuickRemote gives the LG G2 the ability to remotely control all IR devices including TV, Home Thearter, Air Conditioner, Stereo etc. as well as learn from conventional remotes and can be customized to operate multiple devices with flexible layouts and keys.
Guest Mode protects owner's privacy by displaying only pre-selected apps when guests access the phone with a secondary unlock pattern.
The LG G2 will be showcased in Hall 11.2 at IFA 2013 starting on September 6 in Berlin, Germany.
# # #