April 24, 2013
LG ANNOUNCES FIRST-QUARTER 2013 FINANCIAL RESULTS
Quarterly Results Reflect Record-High Smartphone Shipments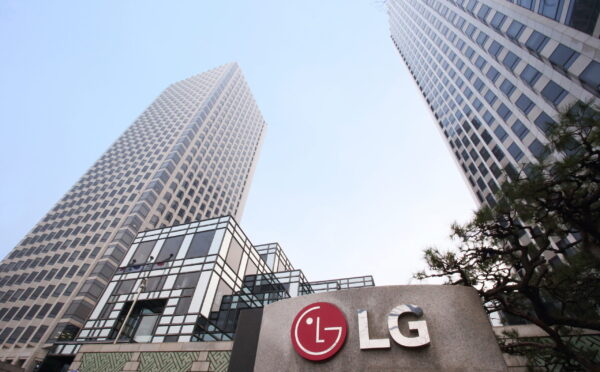 SEOUL, Apr. 24, 2013 ㅡ LG Electronics (LG) today reported a solid first-quarter performance due to a resurging handset business which shipped 10.3 million smartphones between January and March, the highest for LG since it entered the smartphone race. Better-than-expected performance in LG's mobile operations offset weaker results in the home entertainment business.
First-quarter operating profit of KRW 350 billion (USD 322.88 million) and net profit of KRW 22 billion (USD 20.30 million) declined somewhat from the same period last year. However, revenues in the first quarter rose 6.8 percent year-over-year to KRW 14.10 trillion (USD 13.01 billion) mainly due to the improved performance of the mobile business.
LG Home Entertainment Company revenues of KRW 5.17 trillion (USD 4.77 billion) declined year-on-year due to lower sales of plasma TVs and IT products. Sales of LCD TVs increased in Europe and developing markets such as China and CIS from the same period last year. Operating profit of KRW 30 billion (USD 27.68 million), although lower than last year, increased compared to the previous quarter. Although TV and IT market will continue to be stagnant , LG expects stronger results with the rollout of new 3D Smart TVs and ULTRA HD TVs.
LG Mobile Communications Company results improved significantly in the first quarter, recording revenues of KRW 3.21 trillion (USD 2.96 billion) on smartphone shipments of 10.3 million units, an increase in revenue of 28.5 percent from the same period last year. Healthy sales of LTE smartphones such as the Optimus G and Optimus G Pro along with 3G smartphones including the Optimus L Series and Nexus 4 contributed to the improved results. Operating profit increased almost four-fold from the same period last year to KRW 133 billion (USD 122.69 million) thanks to stronger revenue and better cost structure. The company expects to further increase shipments and sales in the second quarter with the worldwide rollout of Optimus L SeriesII targeting 3G markets with the 5.5-inch Full HD IPS Optimus G Pro and Optimus F Series in countries with 4G LTE networks.
LG Home Appliance Company sales in the first quarter of 2013 increased 11 percent from the same period last year to KRW 2.81 trillion (USD 2.59 billion), largely due to improved sales in the United States, Central America and the Middle East. A 29 percent decrease in operating profit year-over-year to KRW 102 billion (USD 94.10 million) reflected increased investments in R&D and marketing. LG will focus on strengthening its competitiveness and market leadership in a weak worldwide market with differentiated products and a strengthened product lineup.
LG Air Conditioning and Energy Solution Company revenues were KRW 1.23 trillion (USD 1.14 billion) in the first quarter, mainly as a result of improved performance in the Middle East and Southeast Asia. Due to successful new products, operating profit was virtually unchanged year-on-year at KRW 73 billion (USD 67.34 million) despite an increase in R&D expenses. LG expects to improve its sales and profitability by introducing more energy efficient and localized air conditioning products.
2013 1Q Exchange Rates Explained
Starting from the first quarter of 2013, LG Electronics accounted LG Innotek as a consolidated subsidiary of the Company pursuant to enactment of Korea-International Financial Reporting Standards (K-IFRS) 1110 "Consolidated Financial Statements." Due to this change, the Company has also reclassified comparative financial data in accordance with the new disclosure requirement. Amounts in Korean won (KRW) are translated into U.S. dollars (USD) at the average rate of the three-month period of the corresponding quarter — KRW 1,084 per USD (2013 1Q).
Earnings Conference and Conference Call 
LG Electronics will hold a Korean language earnings news conference on April 24, 2013 at 16:30 Korea Standard Time at the LG Twin Tower Auditorium (B1 East Tower, 20 Yeoui-daero, Yeongdeungpo-gu, Seoul, Korea). An English language conference call will follow on April 25, 2013 at 10:00 Korea Standard Time (01:00 GMT/UTC). Participants are instructed to call +82 31 810 3069 and enter the passcode 9084#. The corresponding presentation file will be available for download at the LG Electronics website (www.lg.com/global/ir/reports/earning-release.jsp) at 14:00 on April 24, 2013. Please visit http://pin.teletogether.com/eng/ and pre-register with the passcode provided. For those unable to participate, an audio recording of the news conference will be available for a period of 30 days after the conclusion of the call. To access the recording, dial +82 31 931 3100 and enter the passcode 142690# when prompted.
# # #