February 22, 2013
ENHANCED AND IMPROVED, LG OPTIMUS G ARRIVES IN EUROPE
Optimus G to Captivate European Consumers with
Upgraded OS and Additional UX Feature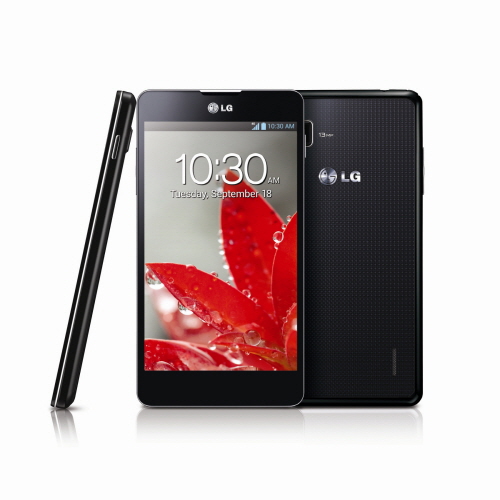 SEOUL, Feb. 22, 2013 ㅡ LG Electronics (LG) rolls out its most advanced smartphone, Optimus G, in Europe this month with features that have been enhanced since the device first launched in select markets at the last quarter of 2012. LG's well-received smartphone makes its European debut in Sweden this month followed by other European markets, including France, Germany and Italy.
"Since the successful initial launch of Optimus G, LG has continued to improve the smartphone to offer better usability and value for our customers," said Dr. Jong-seok Park, president and CEO of LG Electronics Mobile Communications Company. "We're excited to be bringing to Europe the improved Optimus G, our most powerful Quad-Core device optimized for 4G LTE networks."
The European Optimus G will feature Google's latest Android Operating System, Jelly Bean 4.1.2, to provide the most premium user experience for European customers. LG's superb True HD IPS Plus display together with Zerogap Touch technology will make its debut in Europe in the Optimus G. LG applied its new Zerogap Touch technology to the True HD IPS Plus display to offer not only the sharpest and most vivid display but also the smoothest, most sensitive touch experience on a smartphone today. All this comes to life with stunning clarity and crisp, natural color on the vibrant 4.7-inch 1280 x 768 IPS display protected by scratch resistant Gorilla® Glass 2.
LG's original Optimus G UX received positive feedback from customers and the enhanced UX is expected to be even more popular with its additional user conveniences, such as:
• QSlide: Upgraded for 2013, the QSlide function allows users to operate multiple applications at the same time, as transparent screen layers as opposed to side-by-side frames. The size, position and transparency of the QSlide screen can be adjusted according to the user's preference. In addition to the included video player, QSlide now works seamlessly with the included browser, memo, calendar and calculator apps.
• Safety Care: Safety Care provides real-world assistance by automatically sending location information to user-designated persons via text messages in certain situations such as when emergency services is dialed, when the phone goes unused for a certain length of time and after the user has ended a call with a designated contact.
• Privacy Keeper: Privacy Keeper allows users to hide a caller's information — such as the name, number and photo — in an incoming call. The caller's information can be viewed by swiping the icon on the screen.
Additional features such as Google Now, Filmstrip View and Expandable Notification will also be available in the enhanced Optimus G. Google Now offers personalized information in real-time whenever it's needed. Filmstrip View simplifies the viewing and deleting of images and Expandable Notification allows users to see more notifications at a glance and preview certain content directly in the notification area.
A video demonstration of Optimus G's updated features is available on YouTube: http://youtu.be/FO0oSqwKgD8.
# # #